Michael Coe, 35, was driving through east London when he spotted the two 16-year-olds hugging on the pavement.
He then grabbed the boy by the throat and threw him to the ground before kicking his head as he lay on the floor, leaving him unconscious and bleeding from two head injuries.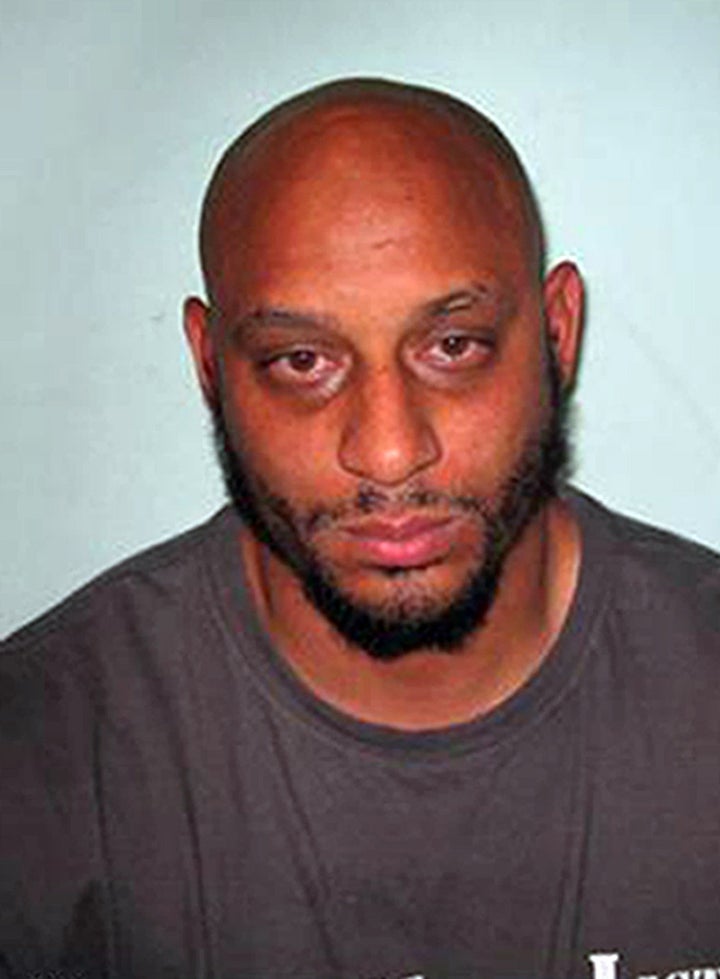 When passing schoolteacher Boutho Siwela tried to come to the teenager's aid, he then attacked him.
Coe, who is 6ft 1in and weighs 16 and a half stone, admitted "shoving" the boy, who is half his size, but claimed he was acting in self defence.
He was convicted after a trial at Southwark Crown Court of assault occasioning actual bodily harm and battery in Wilson Road, Newham, on April 15.
The jury of six men and six women returned unanimous guilty verdicts after one and a half hours of deliberation.
Coe was convicted of a similar offence in May 2013 after getting out of his car to confront a group of youngsters about their "inappropriate language" on an estate in east London.
He allegedly called a young girl a "slut" and the others "kafir scum" during the incident.
Judge Michael Gledhill described Coe as a danger to the public and warned him he will be facing a "substantial" term of imprisonment.
Sentencing was adjourned until September 21 for further reports.
Coe has a long record of violent offences starting when he was 16, including assaults, burglary, robbery and violent disorder.
He was radicalised in prison by al Qaida terrorist Dhiren Barot in 2007, while serving an eight-year term for firing a shotgun at police during an arrest.
Coe, since known as Mikaeel Ibrahim, has attended a number of extremist demonstrations, including protests over the banning of niqabs in France and the values of Sharia law.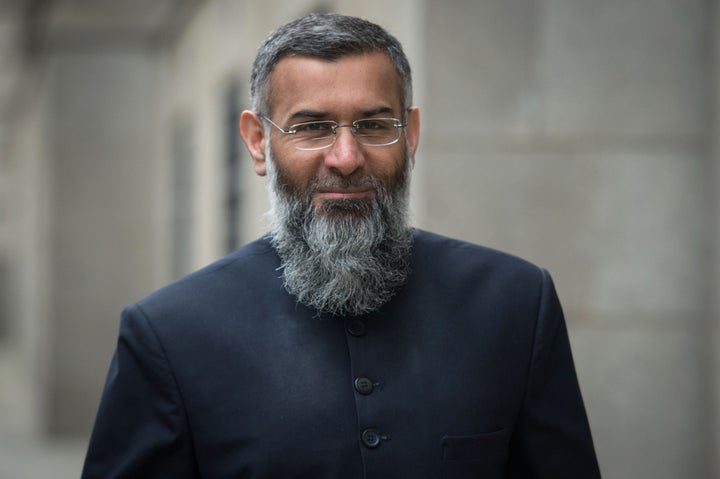 He became a close associate of convicted hate preacher Anjem Choudary - founder of the banned organisation Al-Muhajiroun, of which Coe was a member.
Coe was on a list of individuals Choudary was banned from having contact with while he was on bail charged with inviting support for IS, of which Choudary has since been convicted.
He has also been photographed at a demonstration on the 10th anniversary of the September 11 attacks.
In December 2013 he took part in a demonstration in Brick Lane, east London, against Muslim shopkeepers selling alcohol.
The married father of two was jailed for 15 months after being found in the back of a lorry with false ID documents at the Kent port of Dover in November 2014.
He was accused of plotting to travel to Syria to join IS but was acquitted of engaging in conduct in preparation of terrorist acts.
Judge Gledhill said the two teenagers were behaving "perfectly normally" but Coe took offence "because he thought they were Muslims and to his way of thinking Islam prohibits such behaviour".
He added: "He stopped to reprimand them, acting as a self-appointed enforcer of the way he thinks Islam should be conducted."
Judge Gledhill said "substantial" custody was "inevitable" and continued: "He deliberately intervened in something perfectly normal with the intention to force his religious views on others."
He added that another aggravating feature was that Coe was involved in a "strikingly similar" incident in 2013.