A Government minister was close to tears as she spoke to an anti-'Brexit' rally and railed against the surge in racism reported since the vote to Leave, and urged those wanting to stay in the EU to carry on the fight.
Anna Soubry, a staunch supporter of Remain, told a large gathering outside the House of Commons her 84-year-old mother and daughters in their 20s "wept" following Friday's result.
"We made a terrible, terrible mistake on Friday," she told the young crowd.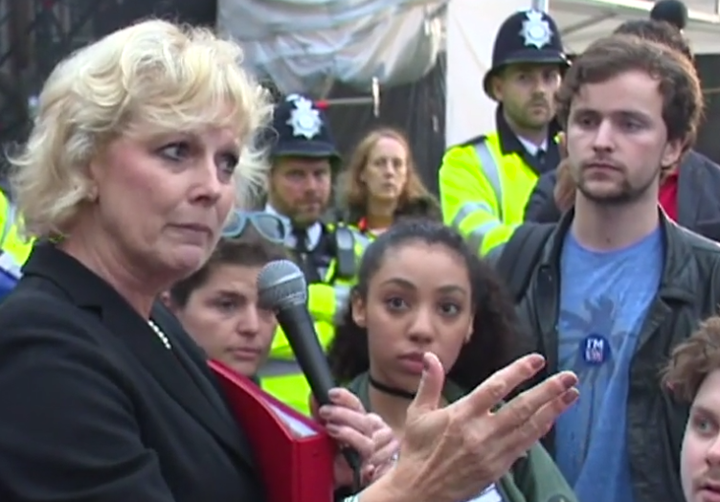 Her impromptu speech courted controversy when fellow Tory MP Nadine Dorries, who backed 'Brexit', in a tweet accused her of being "inebriated" - a comment she swiftly deleted.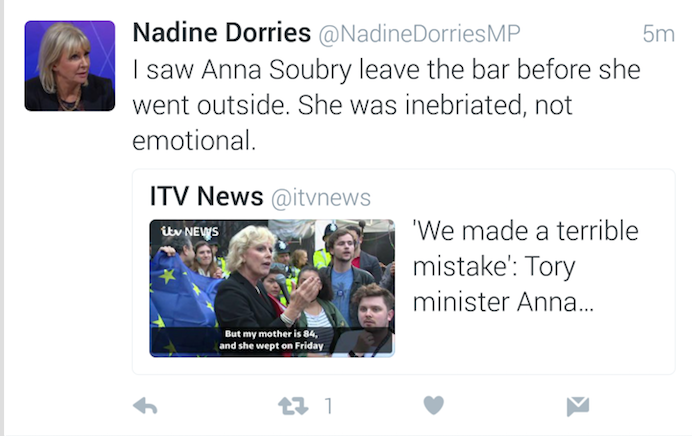 Soubry responded by warning her on Twitter: "I suggest you delete this which is defamatory."
The row continued, however.
The protest followed crowds gathering at Trafalgar Square wielding placards including "Reunited kingdom", "Everyone is welcome here" and "let's hug it out". Demonstrators chanted "Down with Boris" and "Fuck Farage".
The rally had officially been abandoned amid fears 50,000 people would attend. But many turned out regardless and the protest swept down Whitehall to Parliament.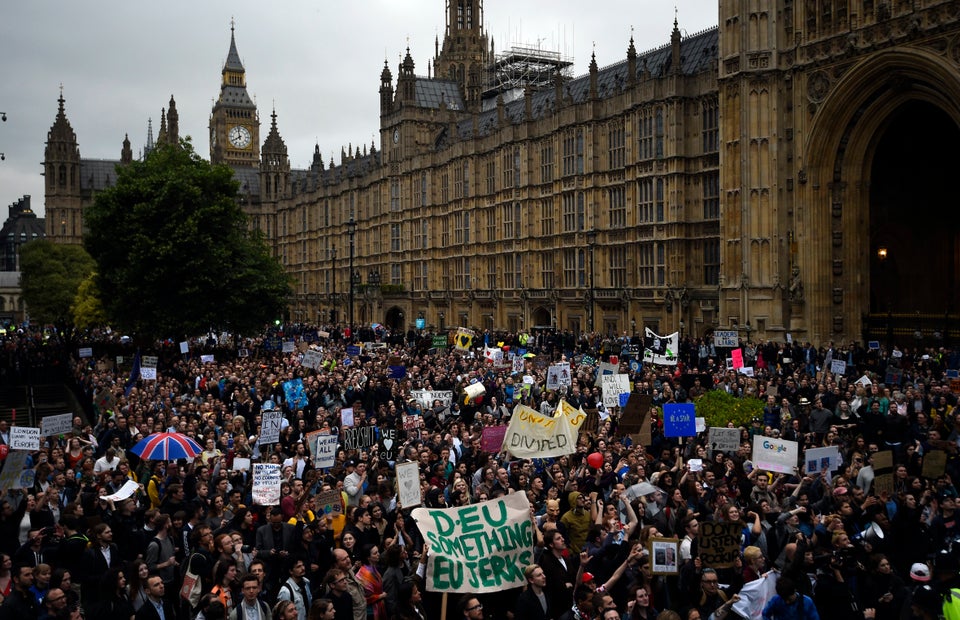 Remain Rally
In her speech, Soubry said:
"My mother is 84. She wept on Friday. Just like my 25 and 25 year old daughters shed tears because we made a terrible, terrible mistake on Friday by voting to leave the European Union.

"We are told we have to respect the vote ... I understand, people are angry. Not just the young, people are angry. All across the country, angry. Some of you will think this is pathetic, but write to your MP. Tell them how you feel. They are there to represent you.

"There are real people in this country being abused because where they have come from, the colour of their skin. This is disgraceful. It is not our country. We are tolerant. We welcome everyone to our shores.

"For centuries, people have come here to contribute. If you hear anyone has been abused because of their race or their colour of their skin. Tell the police, tell your MP, and fight back against racism."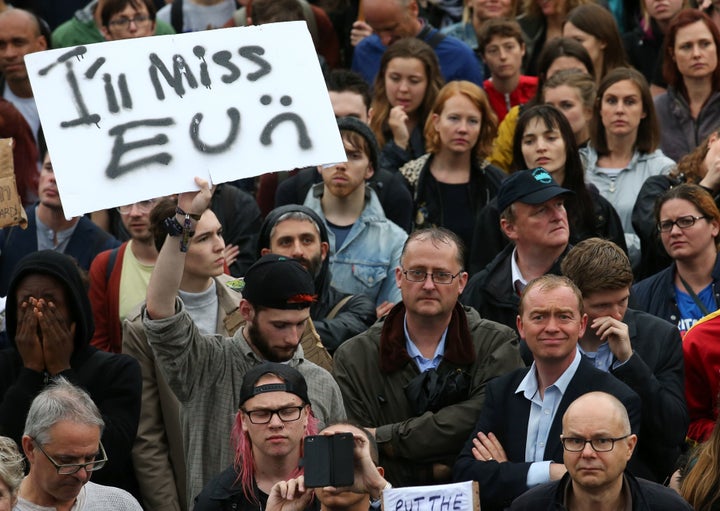 Liberal Democrat leader Tim Farron addressed the crowd in Trafalgar Square insisting that the Brexit vote "is reversible".
Watch Tim Farron's speech below
"In politics, as in life, two things are always the case for me: One, if you lose, you have the grace to accept the defeat, but you never, ever, ever give up.

"We as a community must stand together, this is reversible. The people of Britain are decent, outward-looking people. We will carry on direct campaigning."
Popular in the Community