It's been almost three years since 52% of voters in the EU referendum voted for the UK to leave the European Union, unleashing a wave of uncertainty. Will Britain negotiate a deal or crash out of the EU without one? What does that mean for jobs? For property? For the economy? For those EU citizens living in the UK?
For many, the constant to-ing and fro-ing has resulted in Brexit fatigue. But for others, the climate of uncertainty has taken a toll on their mental health and wellbeing. Tim (who asked us not to use his surname) has lived with depression and anxiety for more than three years, which he says has been exacerbated by the Brexit vote. "I'm very engaged politically and I was absolutely devastated by the referendum outcome," he explains. "It's been dwelling on my mind for the last two years."
Tim, who is 51, stopped working as an IT product director at the start of 2018. Ever since, he has focused his efforts into campaigning against Brexit. But he finds himself stuck in a difficult cycle. He feels he has to act but the more invested he becomes, the greater the strain on his mental state. "It's a relatively regular thing where I find myself waking up in the middle of the night, mulling over the hopelessness of the situation we're in," he says.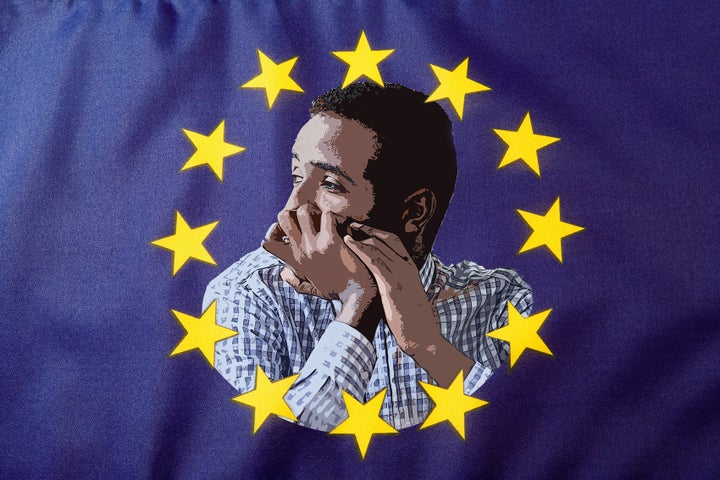 The issue not only affects those who wanted to remain. Sarah*, 23, from Reading, voted leave at the referendum – a decision she now regrets. Since the vote her mental health has worsened, she says: "I have felt anxious watching the news, seeing how disastrously the negotiations are going and the turmoil being displayed within our political parties," she explains. "Jobs are worrying me, particularly as I am currently on a year's contract and will be unemployed in six months time. Also, the cost of things will affect everyone including me." She also fears for her European friends and their right to live in the UK, which she admits she had not previously thought much about.
The possible impact of Brexit on mental health was considered by the NHS Confederation's Mental Health Network annual conference almost a year after the vote, as the possible implications of leaving the EU became clearer. Elisabetta Zanon, director of the NHS European Office – which acts as a link between the NHS and EU policy which might impact it – reflected on concerns about the consequences of Brexit and the climate of uncertainty on mental health.
As well as those directly affected by Brexit (such as EU citizens), the uncertainty was also likely to affect the wider population group who are worried about its consequences on the economy, Zanon wrote. "A climate of uncertainty if perpetrated for a long period of time could impact on the mental and physical health of people, potentially leading to an increase in demand of services."
That uncertainty is already having an effect, reports Professor Sarah Niblock, chief executive of the UK Council for Psychotherapy (UKCP). Many of her members say their clients have suffered a deterioration in their mental health since the Brexit vote. "There is a floating anxiety in the consulting room about the uncertainty lying ahead," she says.
Prof Niblock says voters from both sides have taken Brexit anxiety into therapy with them. "Some [Leave voters] report guilt, while others say they would not have supported the split had they predicted how the process would unfold," she explains.
Steve Bond, who lives in Sweden, returned to the UK to vote Leave – but now regrets it, saying he was "hoodwinked" by politicians. The 23-year-old has anxiety and says the process of Brexit hasn't helped. "With the whole political climate in the UK and the goings on here in Sweden [the rise of far-right politics] it's hard to not be concerned about the way things are going," he explains. "Seeing how it's all panned out, I do honestly feel guilty for voting for it. Maybe that will change, but at the moment it's all so fractured."
But not all Leave voters are despairing. Geoff Norcott, a 41-year-old comedian from St Neots in Cambridgeshire, says his mental wellbeing did suffer after the vote – but that was due to people's reaction to him, rather than uncertainty: "Being a stand-up, my timeline was full of my colleagues characterising the likes of me as stupid or racist," he says. The comedian noticed that at some gigs, when he mentioned his political stance, he'd lose respect from his audience.
Speaking on the road from his UK tour, he says he feels optimistic about Brexit: "The scale of vested interests on either side mean that a decent deal is the most likely outcome," he says. "Even if Brexit isn't the land of milk and honey prophesied by the more deluded Brexiteers, it won't be the dystopian sandwichless nightmare feared by many Remainers.
"Brexit will be like 'Bake Off' going to Channel 4. We were all terrified but in the end it ended up sort of alright."
Optimism is in short supply among younger people. A 2017 poll of more than 4,000 people aged 18-30 revealed that one in three had experienced a decline in mental health since 2016, with nearly half citing Brexit as a cause. The main issues were around the cost of housing and financial security.
For the 3.4 million EU citizens and their families in the UK – as well as the 900,000 Brits living in the rest of the EU – the uncertainty has been particularly difficult. Jonathan Portes, Professor of Economics at King's College London, explains: "While the agreement that, in principle, the vast majority of those affected should be able to obtain 'settled status' or a path to permanent residence was very welcome, the recent talk of 'No Deal' is very worrying. It would leave them in limbo and unsure of their future."
The Existential Academy in north London offers free counselling to EU citizens living in the UK who are worried about what the future holds. Chartered psychologist Dr Neil Lamont, who runs an emotional support service for Europeans within the academy on a voluntary basis, explains that each person is offered six sessions with one of five fully qualified, accredited practitioners. The service which has helped around 100 people to date, currently has 30 people on the waiting list.
There are worries over lack of security, as well as a significant amount of family tension. "Many of our clients are married to British people, or their children go to school here, so they're very much entrenched here - and some of the wider family may have voted for Brexit," he says. "There have been all sorts of problems created from that."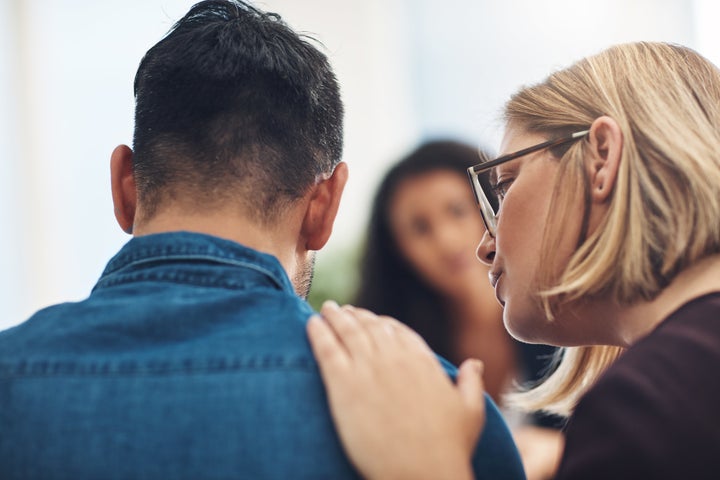 The vote is also causing tension among relationships, as witnessed by Prof Niblock. "We have seen relationship and family breakdown as a result of the referendum vote," she explains. "Couples have actually broken up because they voted differently. There are generational splits, for instance between grandparents and grandchildren who were once close and loving."
Even for couples who voted the same way, the uncertainty surrounding Brexit is causing upset. Paul*, 55, from Kent, who was diagnosed with depression in 2015, says his mental health has since worsened. "It's caused a lot of tension at home," he says. "My wife doesn't feel she can talk about the news. My kids think I'm spending too much time thinking and talking about Brexit, and not on being with the family."
Job security is also an ongoing worry for Paul, who runs a business which imports goods. He has witnessed a 50% decline in income since the vote. "It's been overwhelming at times - especially when clients are cutting budgets and stopping work due to Brexit," he says. "I worry about my firm. I'm fighting as hard as I can but I'm working four times as hard for half the money, which means a lot of late nights and weekend shifts."
Peter Cook, 60, from Kent claims Brexit has given him mild symptoms of depression: "I went to the doctor about them. What surprised me was that she was not at all surprised to hear my story – clearly it is not unique."
Gemma (who asked us not to use her surname) says she went into a "kind of depression" for at least a year after the vote. The 41-year-old is British but has lived in Germany for 15 years, where she resides with her husband and three children.
She found herself worrying about what her children's rights would be in the future and how her parents, who live in the UK, would fare: "It made me very reluctant to leave the house — which is a challenge with three kids — and I would cry for no good reason."
It's clear that political uncertainty can be overwhelming for some people. For those who find things are getting too much, Rachel Boyd, information manager at Mind, recommends taking a break from technology, turning off news notifications on devices or taking time out from social media.
"It doesn't have to be forever, but even a short break might help you feel more rested and able to cope," she says. "Instead try setting aside some time each day to do something else you enjoy like reading a book, taking up a new hobby, doing some physical exercise, getting outside if you can and connecting with people." If feelings do persist and are impacting daily life then it's important to speak to someone about it; whether that's a friend, family member or GP.
*Some names have been changed upon request to protect identities.
Useful websites and helplines:
Mind, open Monday to Friday, 9am-6pm on 0300 123 3393
Samaritans offers a listening service which is open 24 hours a day, on 116 123 (UK and ROI - this number is FREE to call and will not appear on your phone bill.)
The Mix is a free support service for people under 25. Call 0808 808 4994 or email: help@themix.org.uk
• Clarification: We have amended this article to make clear that the figure of 52% referred to voters in the referendum.