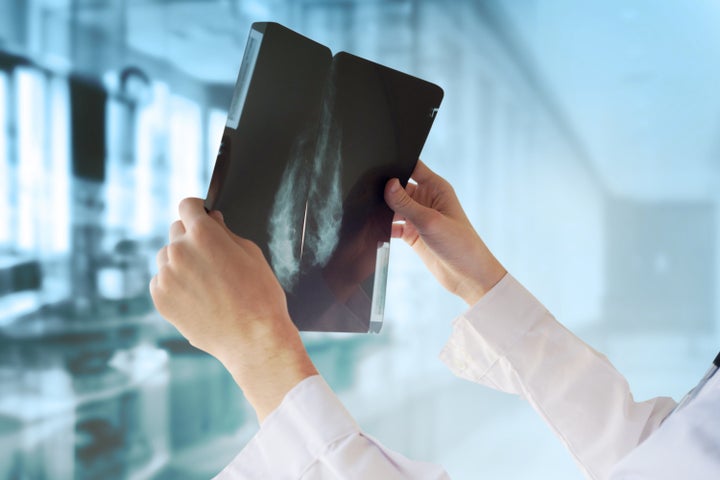 Doctors manually reviewing 50 mammogram charts took two people 50-70 working hours, but AI was able to review 500 in just a couple of hours.
Not only does it expedite the diagnoses, AI also has 99% accuracy in predicting the risk of breast cancer.
In the USA, over 1.6 million biopsies are performed nationwide each year, and approximately 1 in 5 of these were unnecessary on cancer-free breasts.
Currently, when mammograms fall into the suspicious category, a broad range of 3 to 95 percent cancer risk, patients are recommended for biopsies.
The study, which was published in the Cancer journal, hopes to eliminate this 20% error margin and reduce the overall number of people going in for surgery.
Stephen T. Wong at Houston Methodist Research Institute said: "This software intelligently reviews millions of records in a short amount of time, enabling us to determine breast cancer risk more efficiently using a patient's mammogram. This has the potential to decrease unnecessary biopsies."