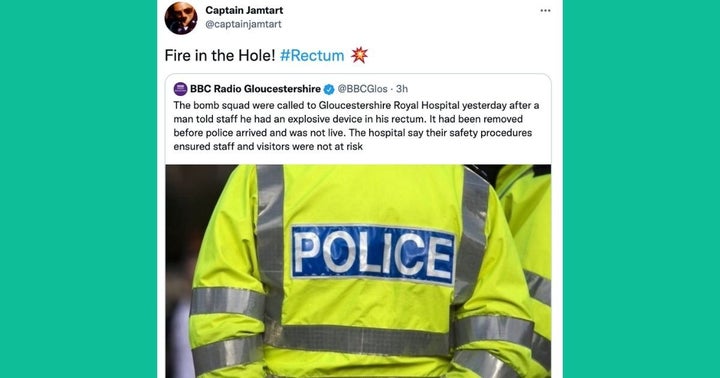 A man who got an artillery shell stuck up his rectum caused a ruckus on Twitter on Friday.
The man – who understandably remains nameless in reports – told staff at Gloucestershire Royal Hospital that he is a military collector.
He said he had accidentally fallen on an explosive device dating back to World War 2 when he was having a clear out of his memorabilia.
A bum squad – sorry, bomb squad – then arrived at A&E, sent by the ministry of defence who had been contacted by the local police.
The officials were told that the 57mm device had already been removed and was not live. The hospital said it followed "relevant safety protocols" and that staff, patients, and visitors were not at risk.
A source told The Sun: "It was basically an inert lump of metal, so there was no risk to life – at least not to anyone else's."
Twitter definitely had a whole lot of fun with the story.