Asad Shah was found seriously injured outside his shop in Minard Road in the Shawlands area of Glasgow on Thursday night and pronounced dead on arrival at hospital.
Hours earlier he had wished Christians a happy Easter in a social media post, and he had previously appeared to speak out against violence.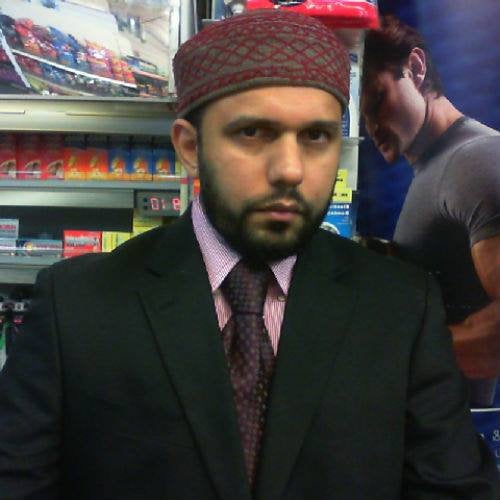 The message had read: "Good Friday and very happy Easter, especially to my beloved Christian nation X!"
A 32-year-old Muslim man has been arrested.
Around 150 people gathered on Saturday in the rain to pay their respects to Shah, 40, as floral tributes continued to be laid close to where he was found.
The event, organised by local teenagers on social media, followed a vigil on Friday night attended by a crowd of around 400-500 people, including Scottish First Minister Nicola Sturgeon.
Aleesa Malik, 17, said: "He (Shah) would take the effort to care for every customer.
"He would want to know how are you, what are you doing. He took an interest in everyone's lives - old, young, anyone.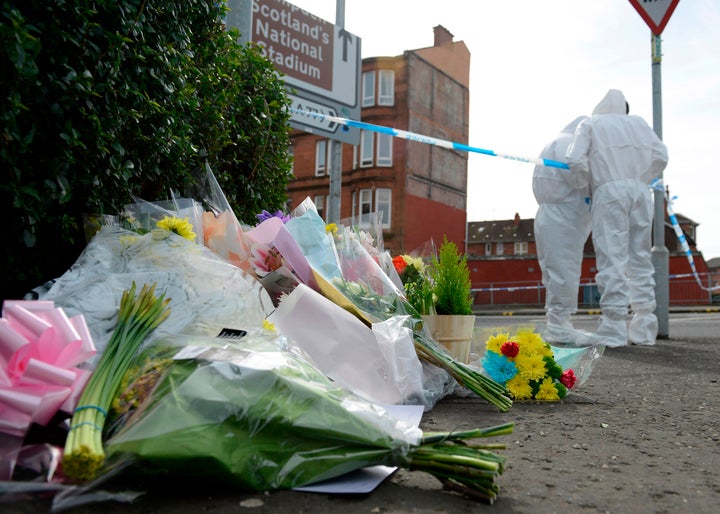 "You could be any colour, that would not be an issue for him, he just cared too much."
Nabah Younis, 16, said she had been visiting the shop since she was a young girl.
She described Shah as a "lovely guy".
Commenting on organising the vigil, she said: "I just felt for the amount of support Shah gave us - us as in Glasgow, Glasgow had to give something in return, and that is exactly what we are doing."
She said messages of support had been sent on social media from all over the UK, and further afield.
"It feels warmer knowing that there is so much support, from young people to old people, people not even from this area, and people who had not even met Shah," she added.
"The community have reacted - he has brought everybody together.
"Hopefully this is a lesson that we need to stick together."