A man has pleaded guilty to the murder of Glasgow shopkeeper Asad Shah, claiming he did it because his victim "disrespected" Islam.
Tanveer Ahmed, 32, from Bradford in West Yorkshire, pleaded guilty at the High Court in Glasgow to murdering the respected businessman, who was described by his family as a "brilliant" man, the Press Association reports.
Shah was discovered outside his shop on Minard Road with stab wounds and taken to the Queen Elizabeth University Hospital, where he was pronounced dead.
Police said from the outset that they believed the attack was religiously prejudiced.
Just hours before his death, Shah posted a message on Facebook which read: "Good Friday and a very happy Easter, especially to my beloved Christian nationx."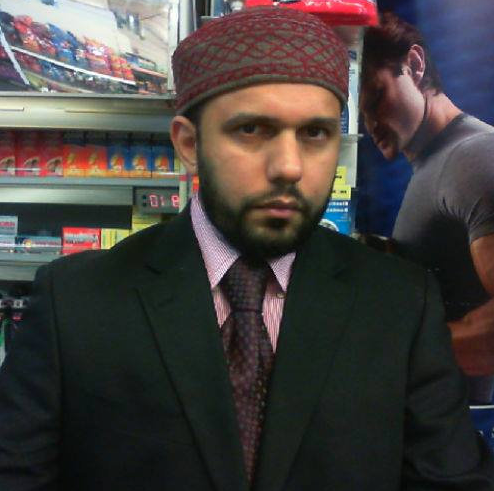 Shah was a member of the Ahmadiyya Muslim community and moved to Scotland in 1998, after his family faced persecution in his home country of Pakistan.
His customers and friends flocked to the store the day after the attack to lay flowers and tributes to the shopkeeper they described as a "pillar of the community" and a "wonderful and gentle man".
Hundreds turned out for a candlelit vigil that evening, including First Minister and local MSP Nicola Sturgeon, and donations to an online fundraiser for his family quickly topped £100,000.
Taxi driver Ahmed, a Muslim from Bradford's Toller area, was arrested and following a court hearing in April when he released a statement through his lawyer saying Shah had "disrespected the message of the Prophet Muhammad".
He said the shopkeeper "claimed to be a prophet" and that "if I had not done this others would".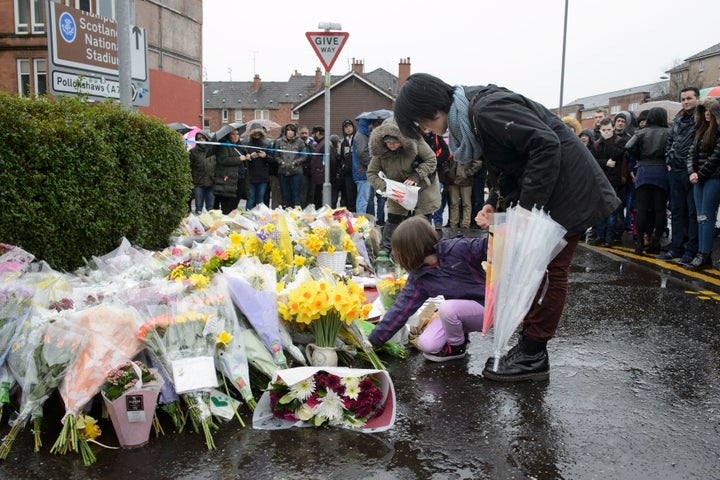 Shah's relatives said a person's religion, ethnicity or race never mattered to the shopkeeper, who treated everyone with kindness and respect.
The family said after his killing: "He was a brilliant man, recognising that the differences between people are vastly outweighed by our similarities.
"Asad left us a tremendous gift and we must continue to honour that gift by loving and taking care of one another."
The court heard that Ahmed, a Sunni Muslim, drove from Bradford to Glasgow on March 24 and engaged in a discussion with Shah at his store before pulling out a knife and attacking the shopkeeper.
En route to Glasgow he had watched online footage of Shah and said: "Something needs to be done, it needs nipped in the bud".
Shah fled violence in Pakistan to join his family in Scotland in 1998 and was granted asylum.
Ahmadis differ from the majority of Muslims in that they do not hold that Muhammad is the final Prophet.
Evidence gathered showed that Shah had posted videos on Facebook and YouTube which could be seen as him claiming that he was a Prophet.
"It so offended [Ahmed's] feelings and faith that he had to kill him," advocate deputy Iain McSporran said.
Related