We all heard the jokes about daytime sex and a potential baby boom during the first national lockdown, but it seems the opposite has happened.
The UK could see a "baby bust" in 2021 with the annual birth rate dipping to the lowest level since records began, according to new research by PwC.
Just 569,000 babies are likely to be born this year, the report predicts. A decade ago, the figure was closer to 720,000.
Concerns about the economy, job stability and health will have impacted the drop, the researchers say – not to mention the fact that being shut indoors with your partner 24/7 for months is not necessarily a sexy scenario.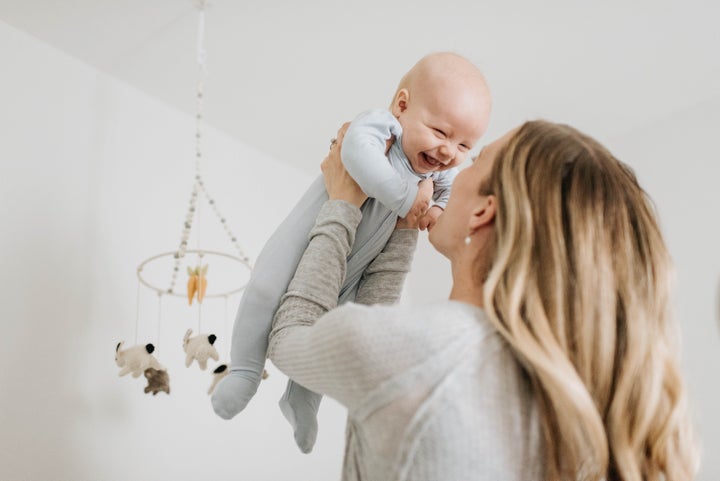 The researchers drew on a number of surveys and analysed ONS data to forecast the predictions for the year ahead.
One survey conducted in April 2020 – the peak of the first wave – found that 58% of people who had planned to have a child in January 2021 (nine months later) had decided to postpone pregnancy, while a further 19% had abandoned plans altogether.
The background to all of this, is concerns about the economy and job stability, which may cause some to put baby plans on hold.
Back in April 2020, 42% of people thought their household finances would get worse in the coming 12 months, according to one ONS survey. In a recent PwC survey, 19% of respondents said they expect to lose their job in the next 12 months.
But planned births are only half of the story. Unplanned pregnancies account for around a third of UK births, the researchers added, and a YouGov survey found that 45% of people who dated before the pandemic have stopped dating completely since March, reducing the incidence of some of these conceptions.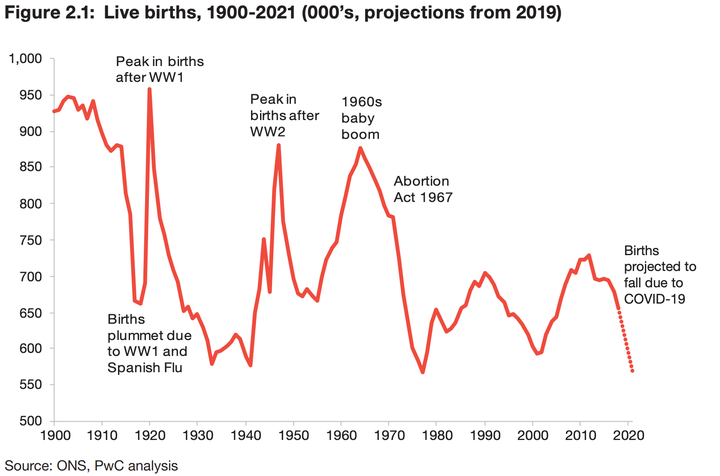 For some women, births will not just be delayed, but they will have a lower total number of children over their lifetime, the researchers concluded.
"A structural decline to the birth rate will depend on the level of scarring in the labour market and the pace of recovery. A longer recovery will reduce peoples' expectations of their lifetime income, which could result in people deciding to have fewer children," Hannah Audino, economist at PwC, commented.
"The effects of lower births won't be felt for decades, but if the pandemic causes a permanent decline in births, the long-term challenges associated with the UK's ageing population, such as greater pressure on public services and lower economic growth, could be brought forward."