A mum who noticed her newborn baby had an extra thumb had no idea it would save her daughter's life.
The mum, known as J. Haidle, said her daughter Quincy was referred to a geneticist after they noticed her double thumb.
"If she wouldn't have had this anomaly (along with her missing kidney), they never would have sent us to see a geneticist who referred us to a cardiologist."
"It was at [Quincy's] first cardiology appointment that we found out she has a congenital heart defect that will require surgery," Haidle continued.
"She is such a strong, beautiful baby and we feel so very fortunate that she is ours.
"When Liv [the couple's other daughter] saw her thumb for the first time, she told us it was her heart thumb.
"If we would have only known how right she was! Quincy is our little heart warrior."
The photo was liked more than 8,000 times within 12 hours of being shared on Tuesday 25 October. Many parents took the opportunity to share their own stories about rare disorders.
"My daughter was also born with an extra thumb, kidney issues and a congenital heart defect," one mother commented. "She's now 14 years old and last year was finally diagnosed with a rare syndrome."
Another wrote: "During an ultrasound for my niece it was discovered she was missing a thumb, that made them look more thoroughly at her as a whole.
"My beautiful niece has gone through several surgeries since, thankfully the heart defect they found took care of itself. Now, 7.5 years later, She is an inspiration and a blessing."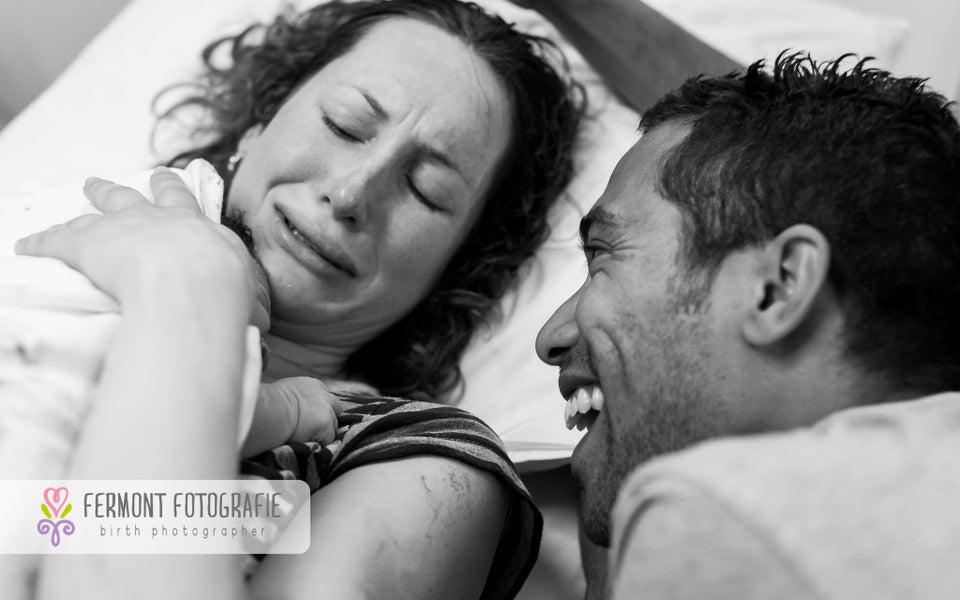 'First Moments' Birth Photography