A mother has shared a video of her baby daughter floating unaided in a swimming pool after being enticed to into the water.
Keri Morrison, sat her daughter Josie on the edge of the pool and waved a brightly coloured sandal in front of her - just out of her reach.
Josie leant forward and fell face forward into the water, where she managed to turn herself onto her back and float with her face above the water.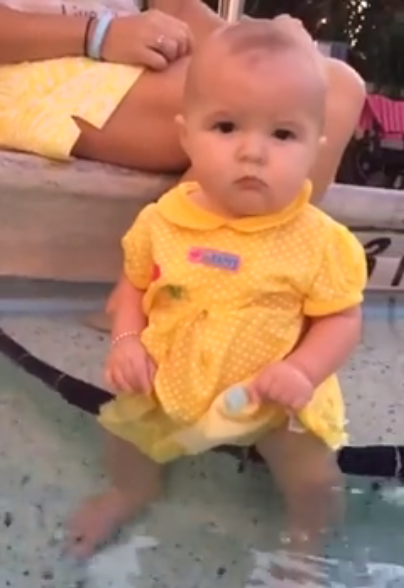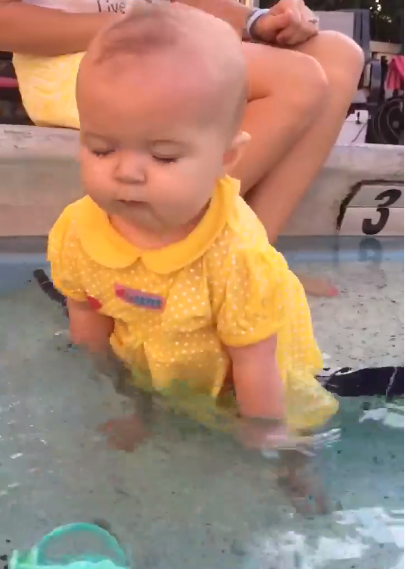 Morrison shared the video on Facebook and it was picked up by musician Dov who shared it with the message "So hard to watch but every kid should learn this young".
The clip outraged many viewers with some commenters calling Morrison cruel for letting her daughter struggle in the water.
But others praised the mum for teaching such a young child to "self save", and Morrison herself has spoken out in defense of the video.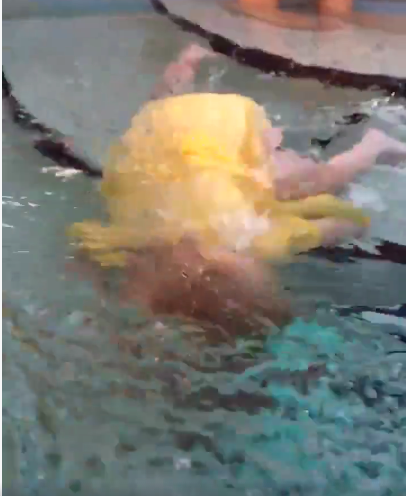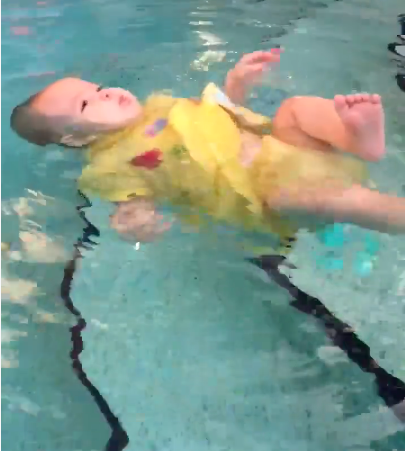 Speaking on ITV's This Morning Morrison explained: "I want people to know my daughter was not struggling and was never in any danger in that video. She had worked up to that in three weeks of lessons.
"There's a reason why I didn't even flinch because I knew she was going to do exactly what she had done over and over again in her lessons."
In an emotional interview with Today Morrison explained that it had been important to her to give her daughter Infant Swimming Resource (ISR) lessons, because her son Jake had drowned on a family holiday in November 2013, when he was just two years old.
"I wish I could go back in time and put my son in these lessons,'' Morrison said. "I'm pretty confident that he would be here.
"As a parent, I felt like I failed my son, and I was just determined that was not going to happen with my daughters."
Morrison and her husband Roake have set up a Live Like Jake Facebook page in honour of their son, on which they promote water safety and have shared videos of Julia being taught to "self save".