Santa Claus is meant to bring merriment to everyone he meets, but it seems not everyone who dons the beard and red suit knows exactly what's expected of them.
As Billy Bob Thornton's Bad Santa 2 hit the UK cinemas this festive season, the Huffington Post UK searched out some not-so-nice Santa's who have been kicked off their sleighs this holiday season.
The 'Nazi' Father Christmas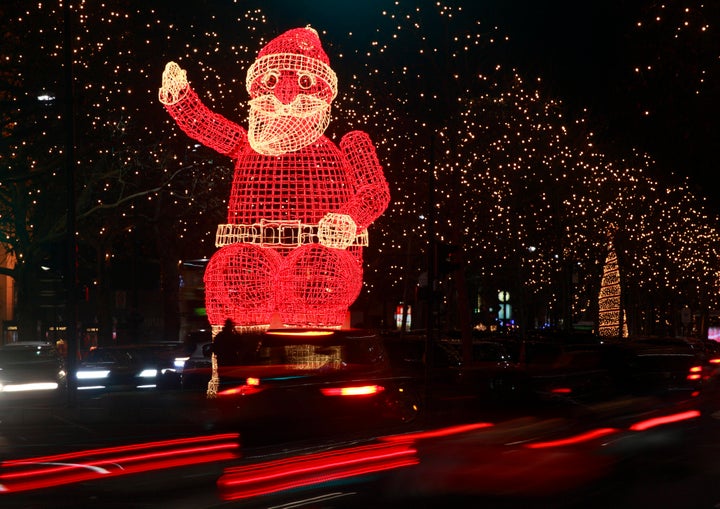 In Germany it was alleged links to a far-right movement that cost Peter Mück his long-running Santa Claus job.
Mück had spent 30 years playing Santa in the Bavarian town of Mühldorf, but this year he had to get off the sleigh. And he now fears he will never get back on it without being branded the "Nazi Father Christmas".
Mück was dismissed over comments he wrote on Facebook in support of a post by the far-Right "Identitarian Movement", which campaigns against immigration and Islam. The group is now under surveillance by German domestic intelligence over concerns about its white supremacist rhetoric.
Mühldorf's mayor, Marianne Zollner, fired Mück before this year's Christmas market opened.
The Telegraph quoted him as saying: "I explained to him that this movement, in my view, does not respect the equality and dignity of all people, or our democratic values, and that this attitude was not compatible with the work of portraying Santa Claus."
Mück wrote a Facebook comment in support of an Identitarian campaign saying "Child marriage = child abuse". He claims he did not know the group's background.
Since Mück's, sacking, the mayor has reportedly been subjected to death threats from far-right blogs which have accused her of protecting paedophiles.
Santa's Bad Politics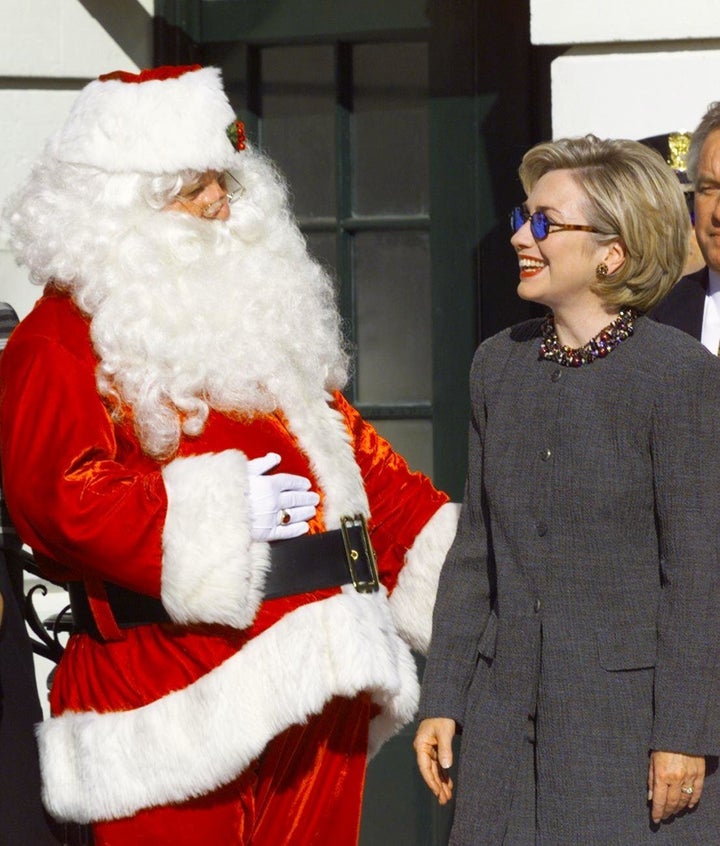 In Florida it was Santa's politics that cost him his red suit last month.
WKMG reported that the Santa, who has not been named, was now learning proper etiquette with the mall's HR department. His future as Santa Claus remains unclear.
The unnamed mother said the Santa made the un-festive remark to her 10-year-old, who like her, was also a supporter of the defeated Democratic candidate.
She explained on Facebook: "She tells Santa what she wants and then he tells her she's on the nice list. He then says there's only one name on the naughty list, can you guess who?
"He then said it was Hillary Clinton and started laughing."
The mother told the broadcaster that the comment upset her because it had "nothing to do with a child" who believes in Santa Claus.
Just bad..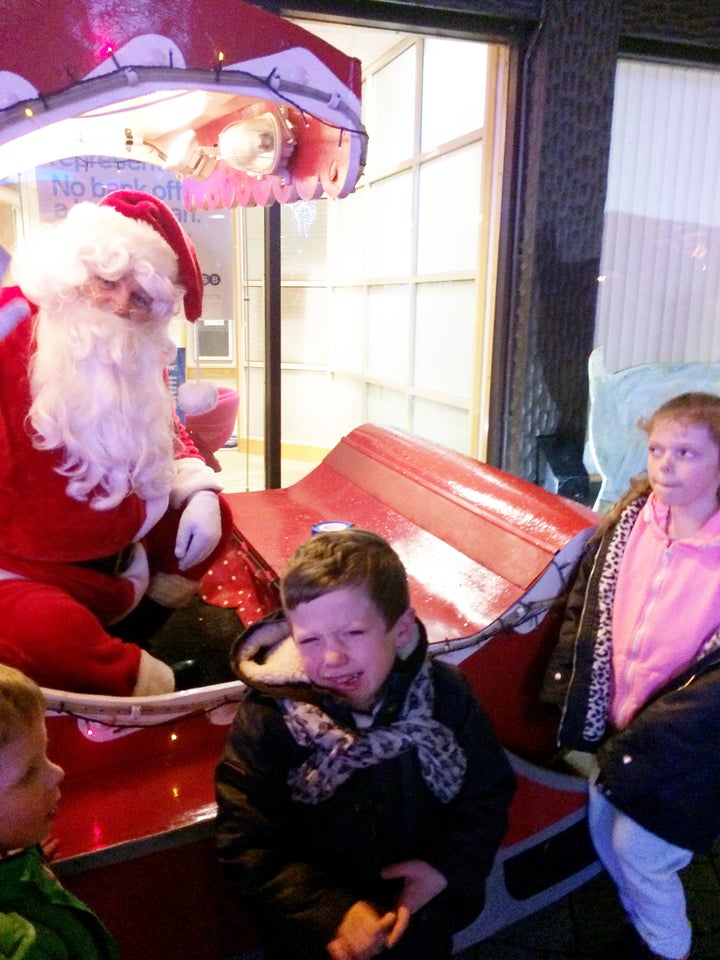 A Santa impersonator in High Wycombe in Buckinghamshire was blasted for leaving an autistic boy in tears after telling him he was on the "naughty list" because he was jumping about with excitement.
The Santa told Dylan Taylor when he got to the front of the queue last month: "Dylan, I know you are a very naughty boy and I'm afraid you are on the naughty list."
The five-year-old's mother Kaliegh explained to The Sun that her son had only just got over his fear of Father Christmas coming into his house as a "strange man".
Kaliegh said: "My son burst into tears, and wanted to leave town. We had absolute heartbreaking sobs and crying for at least an hour.
"He cried himself to sleep and said he doesn't want Father Christmas to come to him and he doesn't want anything from him.
"We're trying to make Father Christmas an enjoyable experience for him, not a frightening one."
Oliver O'Dell, chief executive of the High Wycombe Bid Co which organised the meet and greet, told the newspaper: "We don't want any child to have a negative experience and are sorry that this was the case."
Being too much like Billy Bob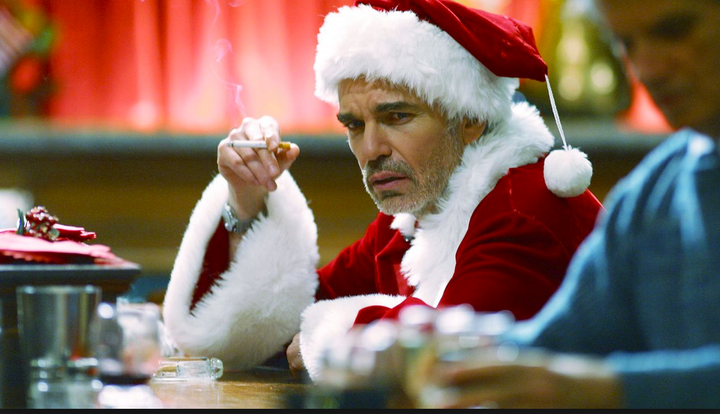 In Cumbria in November a Santa was sacked for smoking at a 'winter wonderland' that parents said their children had more fun walking home from than attending.
The Hawcoat Park Sports and Social Club promised a German market, funfair rides, an ice rink, festive food and a visit from Father Christmas, but it failed to live up to expectations on all fronts.
Amy Smith slammed the event on Facebook, writing: "Absolutely disgraceful! The weather had nothing to do with the lack of wonderland. I didn't see a single bit of Christmas. No lights, trees decorations nothing!
"My children found the walk home more fun! Santa was enough to scare adults let alone children."
One of the club directors, Jack Charnley, later admitted Father Christmas had been caught smoking and was fired, The Sun reported.
The jolly santa whose joke was deemed too dirty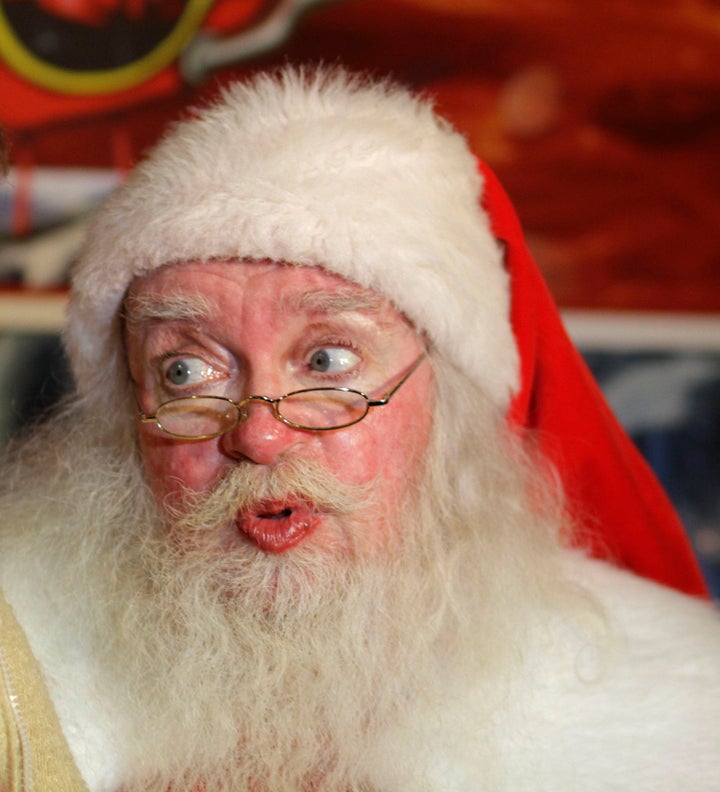 John Toomey had been a Santa Claus for Macy's in San Francisco for 20 years when he got the sack earlier this month.
The 68-year-old lost his job at the start of the holiday season after a complaint was made about a naughty joke he made to an adult customer - a joke Toomey says he's been telling for years without issue.
"When I ask the older people who sit on my lap if they have been good and they say, "Yes," I say, 'Gee, that's too bad'," Metro reported him as saying.
"Then, if they ask why Santa is so jolly, I joke that it's because I know where all the naughty boys and girls live.
"Everything was going okay until this couple came in. I don't know why they reported me. I don't think I said anything untoward."
According to local media, a number of Macy's employees thought Toomey's dismissal was an "overreaction".
Toomey is now said to be looking for Santa Claus work at private parties.
Popular in the Community