If you haven't been worrying about the bank holiday weekend weather, then you probably can't class yourself as a proper Brit - it's our national past time after all.
But we're sorry to break it to you, it's not exactly going to be BBQ weather.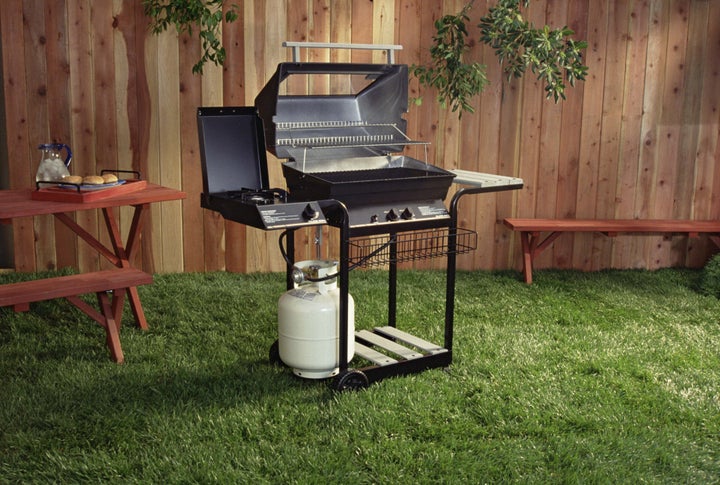 Sunday heralds the start of May but temperatures on Friday will stay in the single figures for most of the country and could dip below freezing in some parts overnight, driven down by cold air coming from the Arctic, the Press Association reports.
Up to six inches (15cm) of snow is predicted to fall over higher ground in the North West and southern and eastern Scotland on Friday, with less at lower altitudes, prompting weather warnings from the Met Office which also extend to Yorkshire and parts of the East Midlands.
A weather front blowing from the North West to the South East of the UK on Sunday night will bring rain and gale-force winds, making it feel colder, but it is not expected to turn into snow.
While late April has seen snow, the phenomenon is not as unusual as people might think.
Between 1981 and 2010 the UK saw an average of 2.3 days of snow, more than the 1.7 days for an average November, according to Met Office statistics.
And the smattering of snow the UK has seen this week - there was just over 2in (6cm) at Carlton-in-Cleveland in North Yorkshire on Tuesday - is little compared with 1981, when almost 1ft of snow covered Buxton in Derbyshire and Sheffield.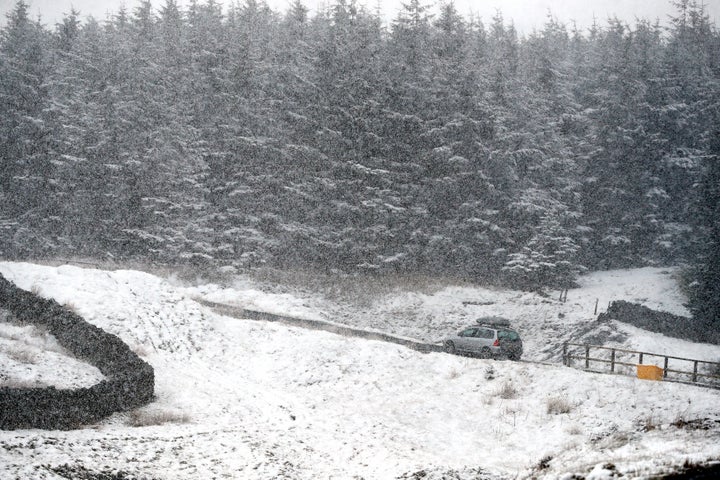 Nicola Maxey, a Met Office spokeswoman, said: "Cold air coming in from the Arctic is suppressing temperatures, bringing colder weather in, and any precipitation we get will be wintry showers.
"Temperatures over the weekend will warm up slightly by a degree or two, and on Friday it will reach 7C (44.6F) or 8C (46.4F) in northern England and 13C (55.4F) or 14C (57.2F) in the South East.
"But overnight we are looking at cold temperatures, getting down to 4C (39.2F) or 5C (41F) tonight and below freezing in Scotland, and we are likely to see more frost on the way.
"On Saturday and Sunday temperatures are going to be around 15C (59F), rather than 13C (55.4F) or 14C (57.2F).
"For Bank Holiday Monday, a weather front will bring quite a lot of rain and strong winds, possibly gale-force, and Sunday and Monday are looking like blustery days.
"It will feel quite cool in the wind, and Saturday is looking to be the best day of the weekend, with a mixture of sunshine and showers, and drier in the South."
Forecasters believe Bank Holiday Monday will be blighted by rain rather than snow - but warned predictions could change.