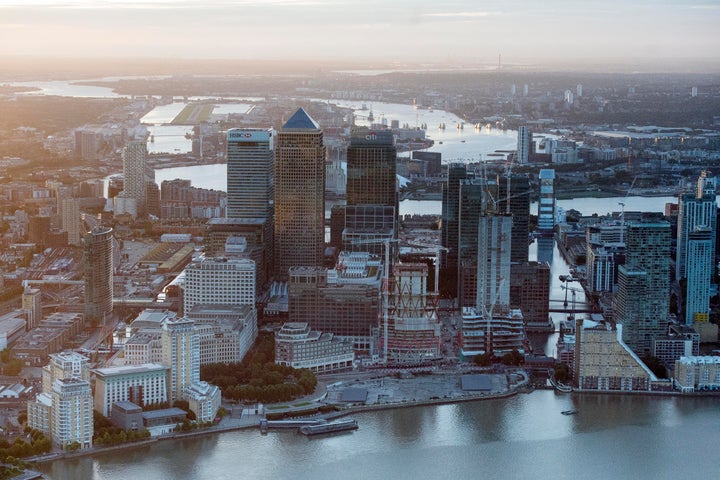 As an environmentalist running a sizeable UK bank, I'm not afraid to say it: our financial and monetary system undermines many of the environmental issues we need to address.
Christian Aid's Big Shift campaign offers a stark insight into this lack of alignment between the financial sector and what most would consider socially useful. While achieving globally agreed climate ambitions would clearly be in the long-term interests of both the financial sector and the economies it is supposed to serve, a staggering $1trillion continued to be invested in fossil fuels in 2015, while only $300billion or so was invested in renewables.
It doesn't need to be this way. For all the malaise that surrounds it, the existing financial system remains our best chance of tackling seemingly intractable issues such as climate change. With the right political will, the financial sector is uniquely placed to lead the transition to the sustainable economy which, apart from anything else, it needs for its own sake.
Banks are essential intermediaries – and generate value from fulfilling that role. First and foremost their responsibility is to keep people's investment and money safe. As important, however, is for them to use that money in the long-term interest of their customers, not simply in the short-term interests of shareholders and senior management.
There are reasons to believe even banks understand the tipping point they're on. Following calls from Bank of England governor Mark Carney, 11 major banks holding more than $7trillion agreed to start reporting on the risks posed by climate change on their assets earlier this year. These steps will help unearth the underlying value of banks to society, as well as their potential to become an important driving force in tackling the critical issues faced by people and planet.
"Where you spend, save or invest money is a vote for your values... Banks have the potential to be an immense force for good"
Triodos Bank has been at the forefront of a movement championing "sustainable finance" for the real economy for more than 30 years. Our basic premise is that finance should have a social purpose beyond fulfilling functional roles such as managing risk and facilitating customers' payments. Finance, and how it is directed, has a huge impact on the shape of the economy and society.
The EU, G20 and UN are among the international bodies giving serious thought to how we reshape the financial system to align it to the long-term interests of citizens. Blueprints for ambitious change are also coming out of the banking industry itself. The Global Alliance for Banking on Values (GABV) represents 43 financial institutions, including Triodos Bank, spanning all continents with more than 41million customers and $127billion in assets.
Earlier this year, the GABV published a white paper expressing the collective will of these institutions to recalibrate the focus of finance so it leads the transition to a sustainable economy. We can develop a banking sector that makes it easier for individuals to invest sustainably and therefore have a vested interest.
Perhaps the most exciting development is the demand from people understanding that they have the power to consciously choose where to put their money in their savings, pensions and investments.
At the end of the day, if we simply "bank bash" there's a danger we don't move the debate on to re-modelling the financial sector we need. With more transparency and choice, individuals, institutions and businesses can choose what they want to invest in. Where you spend, save or invest money is a vote for your values. In that sense, money is actually a very powerful form of democracy. Banks have the potential to be an immense force for good.