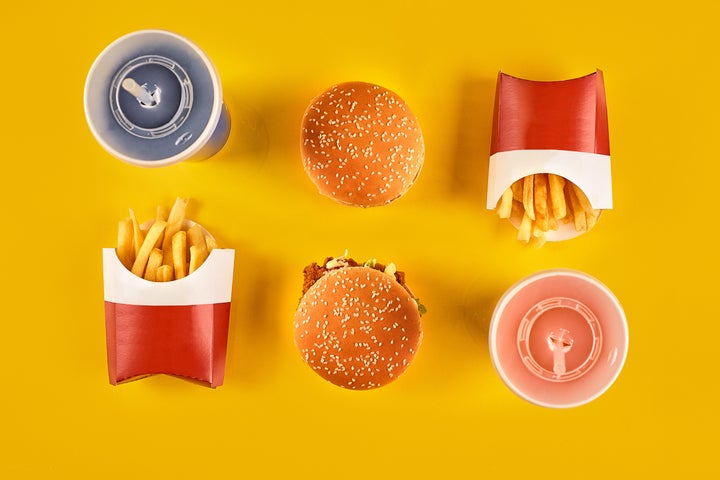 As a fan and lover of fried chicken I was appalled to hear London Mayor Sadiq Khan has decided to ban fast food advertising on public transport in London.
When I was at school over 20 years ago, my friends and I would often pop into a kebab or fried chicken takeaway outlet at lunchtime or after school. It was a weekly or sometimes daily tradition. We were not influenced by advertising, we were simply hungry. For some of my friends it was their lifeline as their parents didn't earn much or didn't have the luxury of going to high-end supermarkets to buy healthy foods. Fast food was the only option. It still is for many school kids and their families.
Khan's plan is not just an idiotic idea but it will cost TFL millions in lost revenue. TFL needs more money. The system is running on a shoestring. With Crossrail (Elizabeth Line) behind schedule and over budget, TFL needs to source revenue wherever it can to balance the books. But it seems Khan's plans are preventing the transport system from growing with lost revenue. The bus network is being reduced every week with frequency reductions and withdrawals to balance the books. Parts of the tube network such as the Piccadilly and Bakerloo lines require more investment and new trains. A fast food ban simply won't help.
It's beyond transport funding but down to stringent regulations being imposed on fast food outlets, ensuring the 'right outlets' are trading on our high streets. In some parts of London there are at least ten chicken shops on one high street, offering the same deals. We should not place the blame on those outlets, they are simply running a business.
In a recent interview on Sky News I joined obesity psychologist Dr Stuart Flint to discuss whether the ban would be effective. Dr Flint outlined why he thought it could work: "I think it's a very good step, and I think overall it will contribute to population health, not on its own. I don't think it's a silver bullet but in combination with other measures it can be very beneficial."
Kids will still go to fried chicken shops after school to buy two pound meal deals. Nobody is going to stop that from happening. The ban will not stop them. This is an economic and social issue regarding how much parents earn and whether they can afford to cook a decent meal for their children. With the increase in food banks and parents working three or four jobs to ensure their kids have a hot meal, we are in troubled times. This has resulted in kids in some cases straying from the traditional family unit, being lured into gangs and getting wrapped up in knife and gun crime.
Politicians should be doing more to address these problems – by Khan enforcing the ban he's simply sweeping the issue under the carpet. We should be finding ways to address this, and help those children; not by penalising them and other Londoners with an advertising ban. That's not going to solve anything.