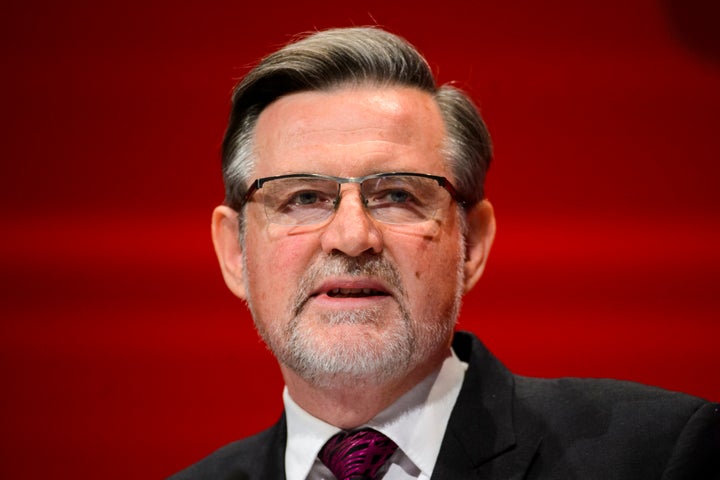 Barry Gardiner has said he is "deeply sorry" about any "misunderstanding" after he was revealed to have described the Good Friday Agreement (GFA) as a "shibboleth" that was being "played up" for economic reasons.
The shadow international trade secretary said on Tuesday morning he "absolutely" does not believe the agreement is outdated.
Gardiner was branded "reckless" after he told a meeting in Brussels last month that suggestions a hard border between Northern Ireland and the Republic of Ireland would endanger the peace process had been overplayed.
When his comments were first reported by Red Roar, Gardiner dismissed the report as "nonsense on stilts". However on Monday evening the website published an audio recording of his comments.

Tony Blair, who was prime minister when the GFA was signed, told BBC Radio 4′s Today programme: "I don't know how anyone can say that, it's the only basis by which we can have peace."
Owen Smith, the former shadow Northern Ireland secretary who was fired by Jeremy Corbyn for advocating a second EU referendum, said Gardiner had been "reckless and plain wrong".
"I worked in Northern Ireland with Barry and it is remarkable that he can display so little understanding of the vital and continuing importance of the Good Friday Agreement, or of the essential need to avoid any hardening of the border in Ireland," he said.
Labour backbencher Stephen Kinnock said Gardiner was "playing with fire" with his comments.
In a statement on Tuesday morning, Gardiner said: "The Good Friday Agreement is a vital and essential part of the relationship between the UK and the Republic of Ireland, and has been central to the two decades of peace it has brought about.
"Labour is completely committed to the agreement and opposed to any return of a hard border between North and South.
"We are committed to negotiating a new customs union between the UK and Ireland as part of a final Brexit settlement, which would play a key role in ensuring there is no hard border.
"I am deeply sorry that my informal remarks in a meeting last month have led to misunderstanding on that point – in particular, that my use of the word 'shibboleth' in its sense of 'pass word' or 'test of membership' gave the impression that I thought the Good Friday Agreement was in any way outdated or unimportant. I absolutely do not."
Keir Starmer, the shadow Brexit secretary, had moved to clarify Labour's position on Tuesday morning.
In the Q&A session in Brussels, Gardiner had told the audience: "I think we must also recognise that there are real economic reasons why people have played up the issue of the Irish border and the need to have the shibboleth of the Good Friday agreement. And that is because it is hugely in the Republic of Ireland's economic interest to make sure that there is no tariff and no external border there.
"And of course there are very good political reasons. Sinn Fein, who are members of this group and trusted colleagues, of course want to see the unification of Ireland and that is a political objective of Sinn Fein. But it doesn't mean that a normal border will bring back paramilitary activity.
"And so, these are deeply unfashionable remarks to make, but actually I do think that we do need to understand that there are economic reasons, there are political reasons, and they do not always concur with what we are putting forward – from all sides – as this shibboleth of the Good Friday Agreement. I think we need to actually start drilling down."