Battlefield 5 has been unveiled along with an explosive trailer that shows off just a small slice of the gameplay that players can expect.
Continuing on from Battlefield 1′s WW1 setting, the new game will take place during the Second World War and will send players across the globe from above the Arctic Circle in Norway to the blazing deserts of North Africa.
The game will include the much-loved single player campaign called 'War Stories' and an online multiplayer component that takes influences from recent games like Fortnite and will include huge maps where players can build fortifications and take control of vehicles including aircraft, tanks and jeeps.
In a major break from convention, there will be no DLC or paid-for expansion packs. Instead single player missions, multiplayer maps and new weapons and vehicles will all be released periodically for free as part of a new live online service called 'Tides of War'.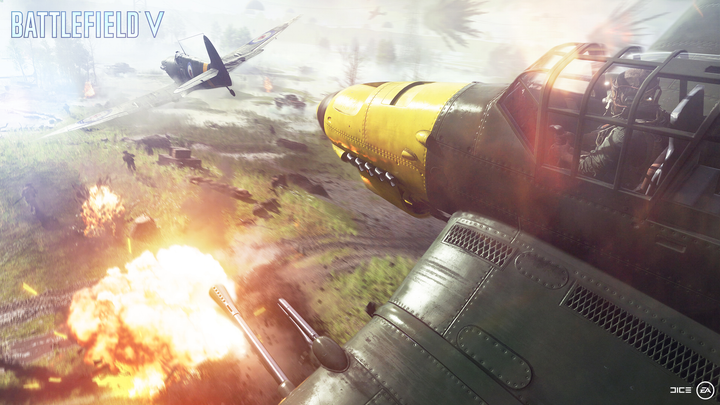 Simulating the progress of WW2 across the world, every few months the game will move to a new theatre of war, at which point players can access the accompanying single player missions, new multiplayer maps and start to unlock a whole host of new weapons, vehicles and character customisations specific to that location. There will be no 'Premium Pass' to access this content, instead you pay full price for the game and then get each chapter free as an update.
As we saw with the launch of Call of Duty: Black Ops 4, Battlefield 5 has also jumped on the battle royale bandwagon started by Fortnite and Player Unknown Battlegrounds and will be offering a last man standing mode called Final Stand.
However unlike almost any other game, this feature won't be a mode you can just play whenever you like, instead it'll be part of an epic multiplayer event called Grand Operations.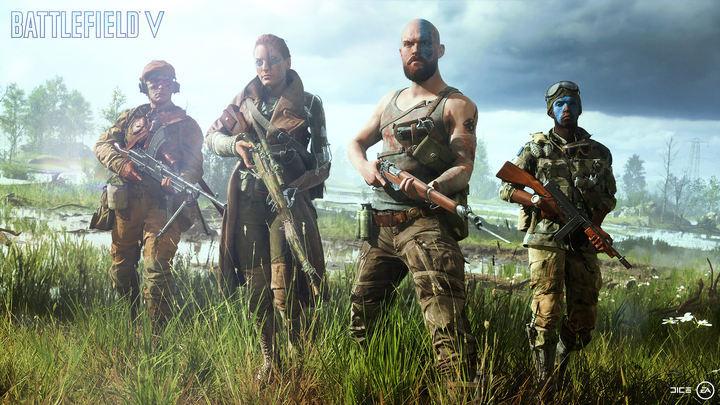 Occurring just once every few weeks, this event takes place over four fictional days represented as four separate matches. Grand Operations will see players pick a side and then engage in vast recreations of historical battles that took place during the conflict e.g. the fall of Rotterdam.
The outcome of each match will greatly determine how the following match plays out affecting the amount of times you can respawn and even the amount of ammo and supplies that will be available as you play. If there is no decisive winner by the end of the third day, Final Stand is initiated.
This fourth and final mode is sudden death and can only be won when there's just one player left.
The standard multiplayer experience has also been massively expanded and again, takes some inspiration from Fortnite. Players can now build objects on the map so if a building is destroyed they can fortify it with new walls, sand bags and even gun emplacements.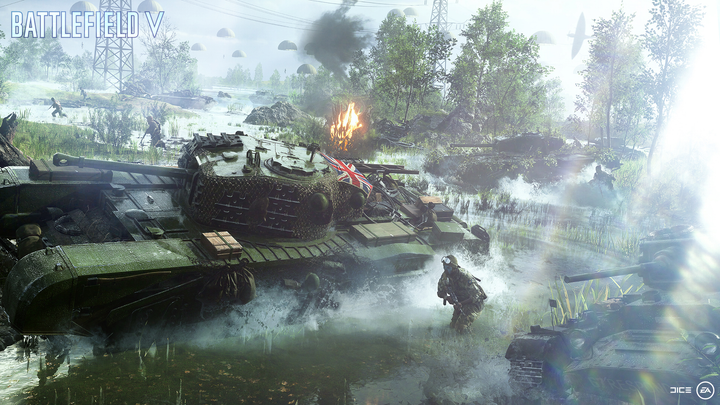 Vehicles have returned and include fighters, bombers, jeeps, half-tracks and of course tanks. In addition land-based vehicles can now tow the heavy weaponry that's dotted all over the map.
One of the big focuses in Battlefield 5 is character customisation. As you progress through the game you'll be able to create a roster of playable characters tailored to specific skillsets. You'll have an enormous amount of control over how these characters look letting you change everything from the type of clothes they're wearing to their physical features.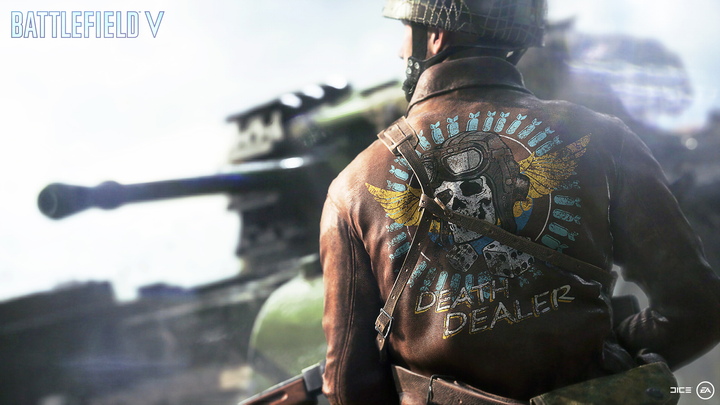 This level of customisation has also been applied to the weapons and vehicles as well and as you play through the game you'll be able to change the way they look by upgrading their proficiency or just simply giving them a new paint job.
Finally Battlefield 1′s highly-acclaimed 'War Stories' single player component is also returning in this game. These short story missions won many players and critics over by focusing on the deeply personal and sometimes untold experiences of the war.
In the previous game players took on the roles of a recruit from the Harlem Hellfighters, a young British tank driver, a volunteer pilot in the Royal Flying Corp, an Italian special forces soldier and even a veteran Australian war hero.
Battlefield 5 will be no different and while we don't know the exact nature of each story we do know that the first will be of a Norwegian resistance fighter looking to save her family from the invading German army.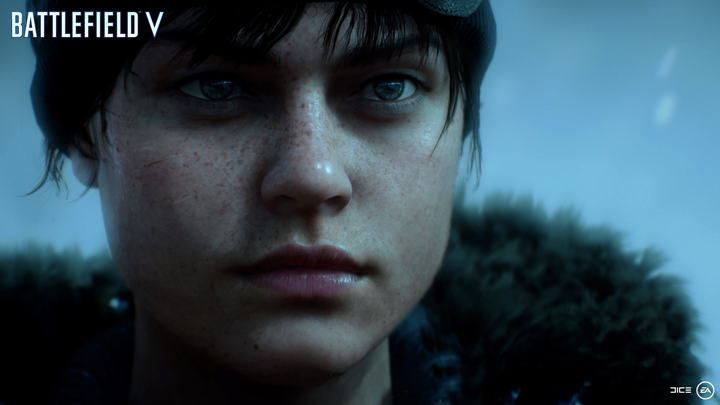 The game will be initially playable through a trial for Origin Access and EA Play subscribers on the 11 October.
Battlefield 5 has a UK release date of 16 October if you buy the Deluxe Edition and 19 October if you buy the standard edition. It will be available to play on Xbox One, PlayStation 4 and PC.