Young voters used the first televised debate ahead of the EU referendum to pillory a panel of politicians for the "petty" state of campaigning.
An audience of under 30s at Thursday's BBC's youth debate in Glasgow aired their frank critiques of the work of the political panel, which included Remain's Alan Johnson and Leave's Liam Fox.
One 21-year-old declared: "I have no idea what to do and I blame you lot entirely."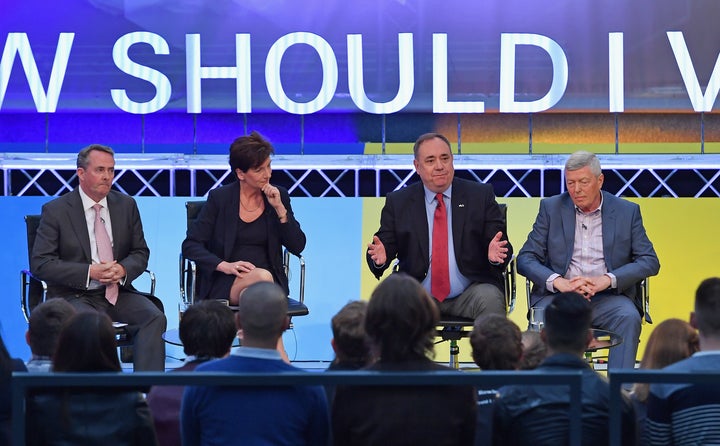 Kieran, an undecided voter, said: "We're all gathered round at exorbitant expenses and once again we've got deflections, insults and petty name calling.
"Do you actually believe your own campaigns? I have no idea what to do and I blame you lot entirely for that."
In agreement, Jason from Dundee added: "I'm just hearing tit-for-tat across here, is it any wonder we're sat here undecided when we're hearing these petty arguments.
"[Remain] have got the economy on their side and [Leave] have got immigration on the other.
"That gets the emotion up, and guess what, there's more people in the middle than on either side."
Watch their contributions, above.
The facts used by either side were also questioned by the young audience.
Asked if they believed George Osborne's economic predictions in the event of Brexit, attendees overwhelmingly said "no".
And responding to disagreement over the validity of Vote Leave's claim around £350m a day contributions to the EU, a young woman told the panel: "We need statistics that are real and that everyone can agree on."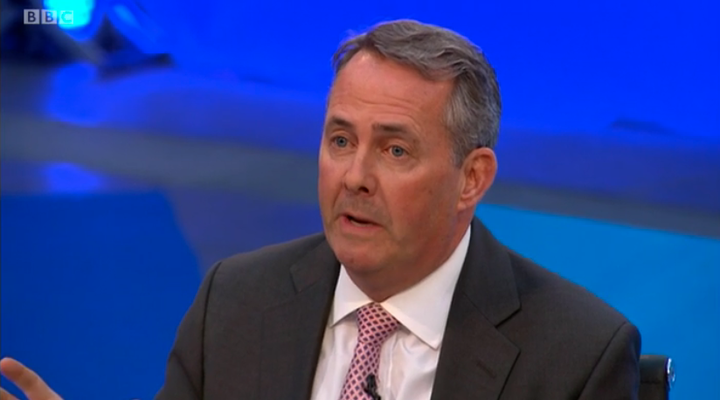 Two of the politicians, Alex Salmond and Alan Johnson, are both in their 60s.
The youngest panellist was former government minister Liam Fox at 54.
Campaigners have embarked on last-minute efforts to persuade younger people to take the time register to vote.
Bite The Ballot and Hope Not Hate last week joined up to launch a voter registration drive named #TurnUp.
The initiative has the aim of registering 500,000 young people by 7 June.
Messages and advertising will reach thousands on social media, organisers said.
But despite innovative efforts such as #TurnUp, previous statistics portray the difficulty in persuading people to register on time.
Lib Dem peer Lord Rennard, chairman of the All Party Parliamentary Group (APPG) on Democratic Participation, said on Wednesday: "Many millions of people will not be on the register, and won't be able to take part in the referendum. Some, unaware of the deadline, will register too late.
"Before the last general election, 186,000 applied after the deadline. Despite the efforts of Bite The Ballot's #TurnUp campaign, this may happen again, and many people may think that they're already registered and turn up at the polls anyway."
SEE ALSO: How to register to vote ahead of the EU Referendum
Related