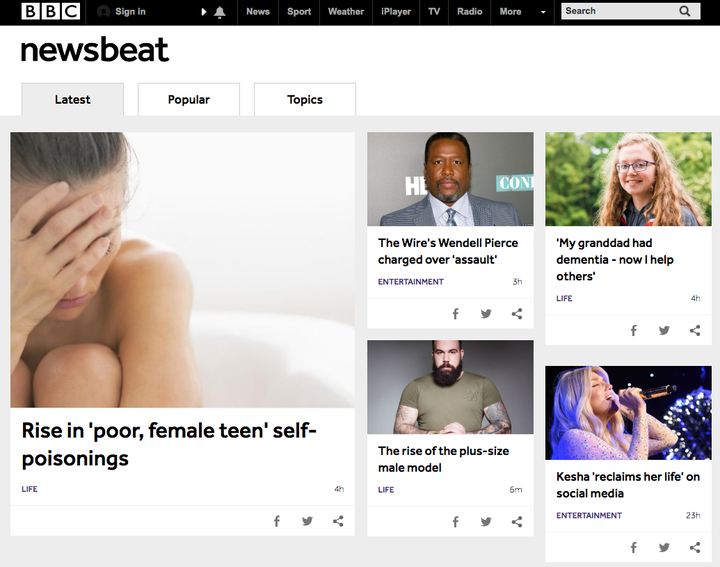 The BBC is to close the website and app of Radio 1 Newsbeat as part of changes to the corporation's strategy, it has been announced.
While Newsbeat's radio programmes will not be affected, the decision to shut its online presence has provoked outrage among media commentators.
"Young people need impartial news," one wrote, while another said simply: "Leave it alone."
Newsbeat, aimed at 13 to 24-year-olds, runs news content across Radio 1 and Radio 1Xtra, and has a website and mobile app.
After fevered speculation, confirmation came on Tuesday with an announcement by BBC Head of News James Harding.
He wrote in an email to staff: "We will continue to cover a full range of subjects and stories, but we want to make more of current affairs, narrative story-telling, news features and expert analysis."
He said that audience data suggests people do not navigate to the separate Newsbeat homepage, but rather come to its content through the main page of BBC News.
"Audiences want a broader range of stories, which Newsbeat will help deliver online. They are telling us that, online, BBC News is the brand," he said.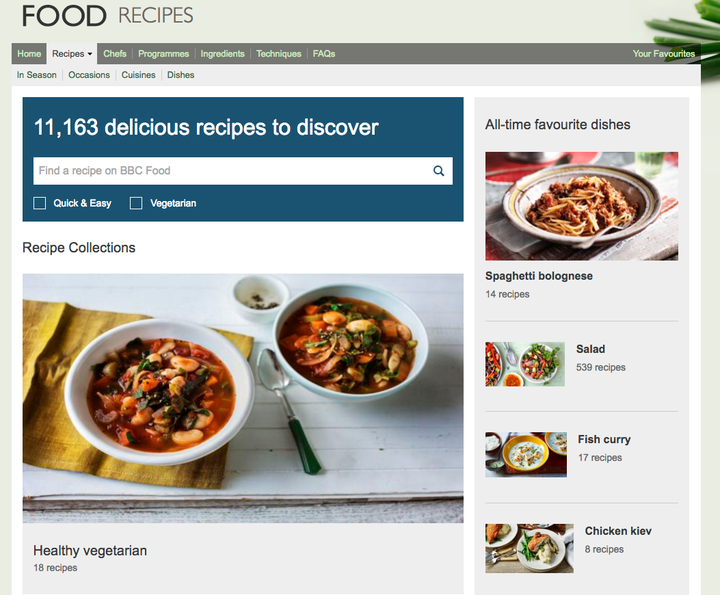 Harding launched a three-month review of BBC News in January.
The move to close Newsbeat's online presence has already been branded a "mistake" by media commentators.
In addition to food, science and technology content will also be affected with the closure of the iWonder brand. Travel content will also be changed.
The BBC says it wants to promote "distinctive" content not available elsewhere.
Earlier a source said: "We never thought we'd be all things to all people and these changes reflect that."
Maria Eagle MP, Labour's Shadow Secretary of State for Culture, Media and Sport, said: "This is another example of the mindless destruction caused by the Secretary of State's obsession with diminishing the BBC."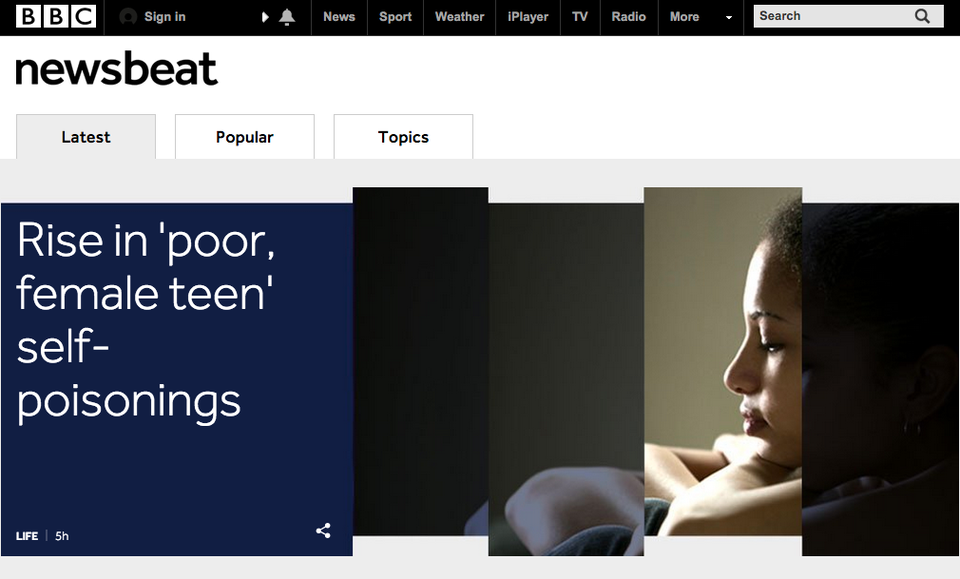 BBC cuts announced