A BBC presenter has alleged that he was fired because the broadcaster wanted "more women and diversity".
Jon Holmes, a presenter on BBC Radio 4's The Now Show, said he was sacked from the programme after 18 years for being a "white man" in a column published by the Mail on Sunday.
But the BBC said that Holmes would not be returning to the show due to "a creative not a diversity decision".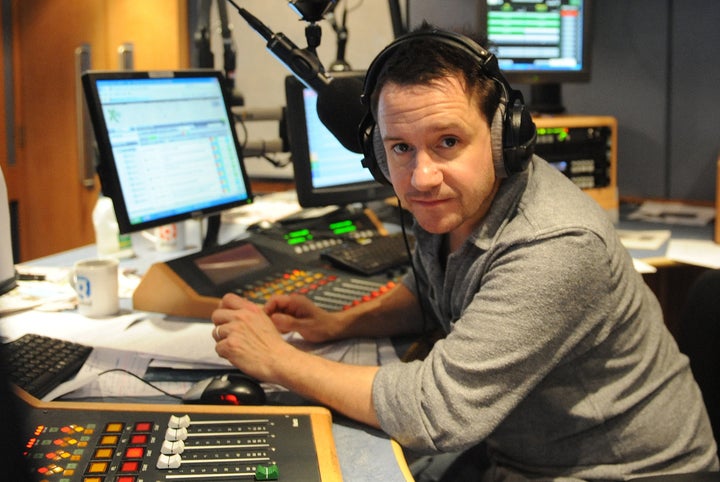 Holmes, who is also a travel writer for the Sunday Times, claims he received a phone call this week in which he was told he would not be invited back for the next series of The Now Show in November.
However on Saturday night, referring to the front page of the Mail on Sunday, Holmes tweeted: "Well, let's just clear this up. That headline isn't a quote, or what I've said at all."
The headline reads: "BBC sacked me for being a white man."
He announced he had been sacked on Twitter on Monday, adding: "And I didn't even punch a producer."
The Now Show - which airs on Friday nights - satirises the week's news and is presented by Hugh Dennis and Steve Punt and regularly features Holmes.
In his article in the newspaper he writes: "Should I, as a white man (through no fault of my own), be fired from my job because I am a white man?
"Arguably, yes. You may well think I'm crap on The Now Show, and that's fine, but to be told it's because I'm the wrong sex and colour? I'm just not sure that's helpful to anyone's cause."
Holmes adds he "understands and agrees with all things BAME [Black Asian and minority ethnic]" and said speaking out about losing his job was not "sour grapes".
The comic said after announcing the news on Twitter he was "contacted privately (quietly and off the record, because people are terrified of saying the wrong thing) by many presenters, actors and even agents who are now being told, and I quote: 'We love your client. He's perfect for the role. But we're not allowed to even invite him in for a meeting because we've been told to cast someone Asian.'"
Holmes adds: "I love the BBC and everyone I've ever met and worked with – whatever their sex, creed or colour – is doing the best they can and just trying to get on and do the right thing. But even they are all privately saying it's all got a bit out of hand."
Holmes said on Sunday that he did not "go to the Mail", but was responding to being doorstepped following his tweet on Monday.
The broadcaster dismissed claims he was sacked because of diversity, saying they wanted to give new comics a chance after Holmes' 18-year stint on the show.
A BBC spokeswoman said: "We will be hiring the new cast for the Now Show based on merit, Jon's contract had lapsed and wasn't renewed, and, as we have clearly said, this was a creative not a diversity decision."
They continued: "While the Government's new charter for the BBC does set us diversity targets, we always hire presenters on merit.
"We'd like to thank both Jon Holmes and Mitch Benn for their contributions, but - as we explained almost a week ago when the story first appeared in newspapers - our comedy shows are constantly evolving and it was simply time to create opportunities for new regulars when The Now Show returns this autumn."
In April the BBC launched a diversity promise, aiming to have "a workforce at least as diverse, if not more so, than any other in the industry" by 2020.