Speaking on BBC Question Time on Thursday evening, the shadow home secretary said some people in the party "have made anti-Semitic comments".
"These allegations, when they are surfacing, are not being dealt with properly and quickly enough. They need to be dealt with much more speedily in the future," he said.
Burnham added: "If I thought for one second that I was a member of a anti-Semitic party I would cut up my membership card, right here, right now. I don't believe that is the case."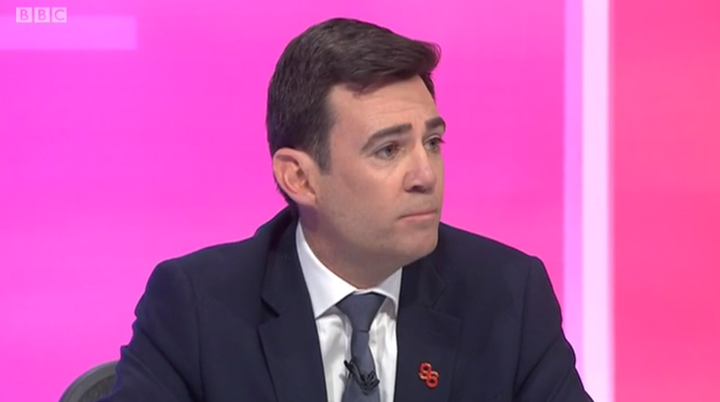 He was speaking after Ken Livingstone was suspended from Labour for comments he made about Hitler and anti-Semitism.
The former mayor of London triggered a furious argument this morning after he said Hitler "was supporting Zionism" before the Holocaust.
Corbyn has denied the party had been thrown into "crisis" by the row and has hit back at his critics.
The Labour leader told BBC News: "It's not a crisis. There is no crisis. Where there is any racism in the party, it will be dealt with, it will be rooted out. I have been an anti-racist campaigner all my life."
Corbyn said Labour was "not tolerating anti-Semitism in any way".
Asked whether Labour's reputation was on the line, Corbyn added: "I suspect much of this criticism that you are saying about crisis in the party actually comes from those who are nervous of the strength of the Labour Party at local level."
David Cameron has said the row shows Labour has "a problem" with anti-Semitism. "It is unacceptable in a modern political party, and every political party facing this problem has got to deal with it," he said.