Left-wing writer Laurie Penny has warned the UK is losing it's status as a "tolerant, compassionate" country following the vote to leave the EU during a fierce debate about Brexit on BBC's Question Time.
The show, broadcast from Wakefield, Yorkshire, was marked by repeated criticism from the audience who were angry about an apparent delay to triggering Article 50 and the perception Leave voters were not aware of the consequences of the vote.
It comes amid confusion over whether the Government wants to remain in the Single Market trading area, which would require Britain still to accept the free movement of people.
Foreign Secretary Boris Johnson has denied reports he personally backs being in the Single Market, which in turn prompted the pound to surge amid hopes of a 'soft' Brexit.
At the heart of the row is immigration, and Penny, who writes for the New Statesman, raised concerns about how migrants are being viewed when an audience member voiced fears incomers were being seen as an "infection".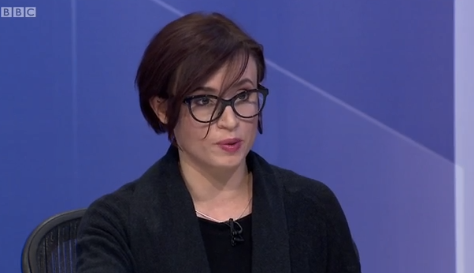 "We seem to have forgotten that Britain is supposed to be a compassionate nation. A human nation. That is the Britain I'm proud of.

"I want that country back. People are saying they want their country back. I want the tolerant, compassionate Britain back. I'm worried that we're losing it."
One audience member dismissed this, saying Leave campaigned for control of borders - not immigration in its entirety.
Richard Tice, businessman and Leave.EU campaigner, added the concern was "uncontrolled immigration", and blasted politicians and campaigners who he believed were holding back Brexit.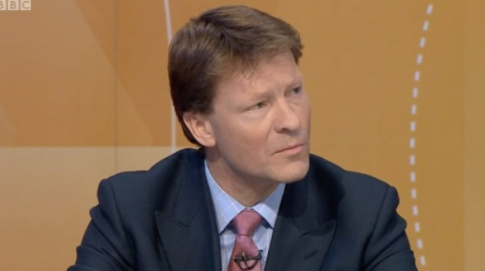 "There is a small band of metropolitan elite whingeing 'Remoaners', and they are playing games with the democratic will of the people, damaging the national interest, and damaging our negotiating position with the European Union.

"And they're damaging our global standing with other countries around the world who want to get on and have new agreements with us. It's disgraceful."
Asked who were the 'Remoaners', he said:
"It's the Tony Blairs of this world, it's the Nick Cleggs ... it's the people who bought the legal case."
BBC Question this week came from Wakefield. Panelists included Scottish Tory Party leader Ruth Davidson, Labour's Alan Johnson, Timothy Stanley of the Daily Telegraph, journalist Laurie Penny and Leave.EU's Richard Tice.