John McDonnell and Alastair Campbell engaged in a furious row on BBC Question Time Thursday night, accusing each other of destroying the foundation of the Labour Party.
The political foes kept it relatively cordial for much of the programme, even agreeing they opposed Theresa May's grammar school policy.
But Tony Blair's former spin doctor and Jeremy Corbyn's right hand man could not keep it civil forever and McDonnell called Campbell "nauseating" as he described the rise of Corbyn as a "disaster" for Labour.
Interrupting, McDonnell said: "It's nauseating because you are the one, above all else, who actually created the environment where no one believed a word a politician said.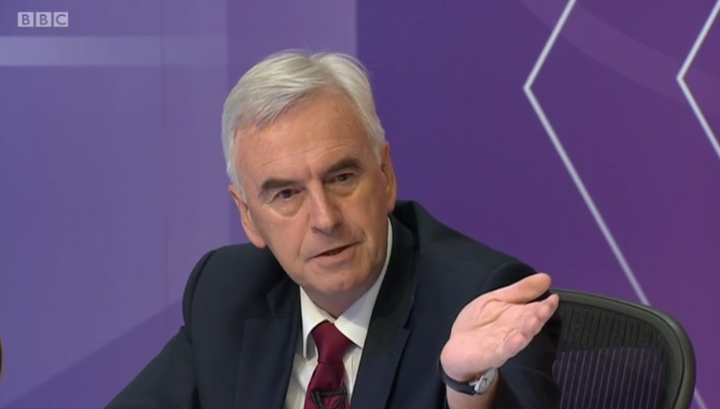 To audience, applause, McDonnell added: "You lost us five million votes in that process and set us up to fail."
Campbell hit back: "We won three general elections John."
Raising his voice, McDonnell continued: "The reason Jeremy was elected was people wanted some honesty back in politics.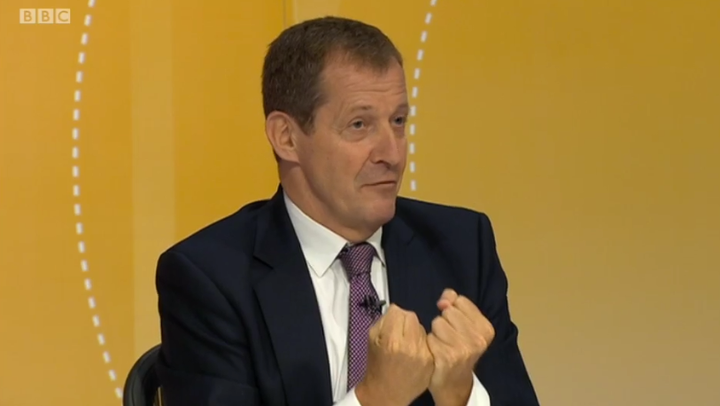 As the audience applauded more, Campbell's gloves came off. He shook his head in disbelief and said: "Look John, I've come on here tonight to be as nice to you as I possibly can."
McDonnell said "the feeling's mutual" while Campbell continued: "I care about the Labour Party. I worry that you and yours are destroying it. I actually you don't even care."
"You took us to the edge," McDonnell replied, speaking over Campbell. "We're trying to restore honesty and confidence in politics again that you destroyed."
Campbell called McDonnell "unbelievable" and listed achievements of New Labour, such as the Minimum Wage.
"I get why newspapers like the Daily Mail want to trash Tony Blair. we won elections and they're a right wing newspaper. I understand why the Tories want to trash New Labour, because we beat them three times," Campbell said.
"But when the Labour Party's doing it, it's utterly ridiculous."
Campbell called it "part of the revolutionary posh boy madness that has taken this party over" as McDonnell called this "rubbish".
This gif of Malcolm Tucker, the spin doctor from The Thick Of It based largely on Campbell, captured the level of ill will between him and McDonnell.
When it was all over, Campbell hit McDonnell even harder, calling him "a man who hates anyone who helped Labour win" in a tweet.