Leanne Wood, the leader of Welsh nationalist party Plaid Cymru, has said she "won't be intimidated by anyone" after an exchange with Brexit Secretary David Davis that many on social media deemed inappropriate.
On BBC 1's flagship politics show, Question Time, the pair argued over whether the Conservative Party reflected the views of Wales, as Wood claimed Theresa May's attack on the EU at the start of the election campaign represented "English nationalism".
Davis: "The leading party in Wales are the Conservative Party."

Wood: "If you are referring to a poll that came out recently, let's see the next poll."

Davis: "Let's wait and see the result, even better."

Wood: "Let's wait to see the result tonight after the local elections."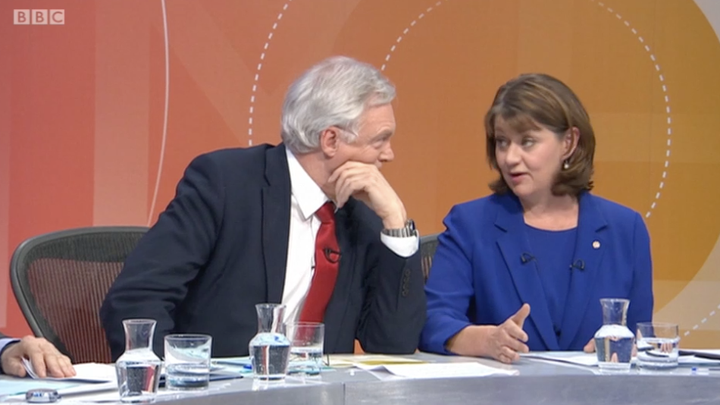 On Twitter, however, many were alarmed with Davis leaning in so closely to his opponent.
Wood herself was later moved to respond on Twitter.
The programme, presented by David Dimbleby, also included Labour's Rebecca Long Bailey, Ukip leader Paul Nuttall, and Siemens UK boss Juergen Maier.