Author Will Self has dismissed Donald Trump and Nigel Farage as being "great statesmen", saying instead the pair are "grubby little opportunists".
On BBC's Question Time, the writer and academic essayed the Republican President-elect this week being named Time magazine's Person of the Year, a notorious award that the former Ukip leader was also nominated for.
Many pointed out the award had previously been won by Adolf Hitler, Joseph Stalin and Richard Nixon - reflecting the fact the award is for global influence rather than popularity.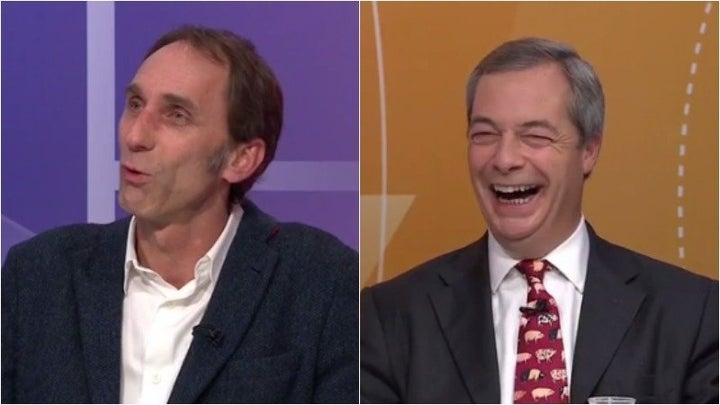 When asked for his view on Trump being handed the title after Farage's response, Self said:
"I always think it's a great paradox Nigel Farage subscribes to the great man of history theory, given that he doesn't quite shape up to that himself.

"While I think Trump is a personification of major changes in geo-politics, I'm not so sure the man himself is truly significant.

"It's what he symbolises. As with Brexit, it was a case of a political eventuality people didn't expect. That's because we've moved beyond the frame of politics we have known for a long time. Trump rode that wave."
"Trump. Nigel, this is not Hitler and Stalin - thank god. Step back a minute, these are not great statesmen."
When asked by presenter David Dimbleby what they are, he replied:
"Er, they are grubby little opportunists riding the coat-tails of history."
This week's panel included Tory MP Sarah Wollaston, Labour's shadow justice minister Richard Burgon, ex-Ukip leader Nigel Farage, writer Will Self and Louise Mensch, the author and former MP.
Popular in the Community