On BBC's Question Time, the former minister said the UK should not "pander to" the President-elect, suggesting the Prime Minister's reaction to his rise was not strong enough.
In the aftermath, Merkel issued a carefully-worded response to Trump's election as US President - saying she would only offer "close cooperation" dependent on his commitment to equal rights.
By contrast, British PM May congratulated Trump on his victory.
Cooper, a former Shadow Home Secretary, said the UK should try to work with Trump on global security and Nato but "I don't see why that means we have to pander to him or any of the things he has said".
She added: "I think it is a real shame Theresa May didn't do what Angela Merkel did. Angela Merkel said we will work with the US President based on the important values that we believe in, that include the values around our common humanity.
"(With Theresa May) there was no judgment or recognition of the way Trump has won this campaign. Instead it was an unconditional response. Today you have Tory MPs saying this is good for us because we have shared values with Donald Trump.
"We do not have shared democratic values with Donald Trump."
Tory MP Dominic Raab dismissed the attack, adding the "heyday of being America's poodle was under Tony Blair".
Raab urged against "not firing out press releases to make a point". "That's the way you exert positive influence which the Labour party knows nothing about," he said.
BBC Question Time, hosted by David Dimbleby, came from Southend. Panelists were Cooper, Raab, Tasmina Ahmed-Sheikh MP from the SNP, historian Sarah Churchwell and Jan Halper-Hayes, chair of Republicans Overseas.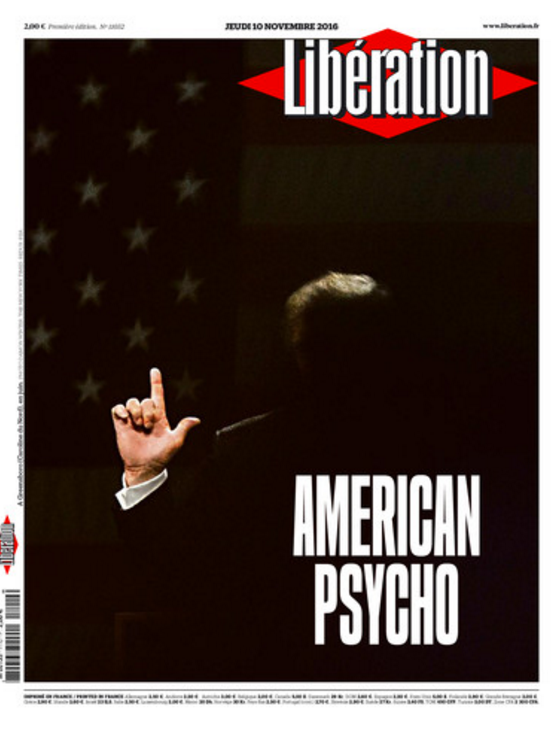 Newspapers React With Shock To President Trump