It wouldn't be Christmas without controversy, and BBC1 has found itself in seasonal hot water with many mums following the launch of its festive 2018 advert.
The two-minute film, titled 'Wonderland', shows a busy working mother struggling to coordinate getting her kids to school and getting herself into the office one dark winter's morning.
In a scene that will be familiar to scores of parents, she rushes around, frantically looking for her keys, only to be waylaid by a painful dose of maternal guilt – a text message from her teenage son, asking her if she's going to be able to spend time with him that evening.
The look on her face, before she's even got out of the front door, says it all.
And as the film goes on, set to the mournful tones of Emmy the Great's 'Lost in You' – which gives it the air of a John Lewis Christmas ad – the mother freezes time so that she can get home to take her son to the arcades.
If only real life were that simple.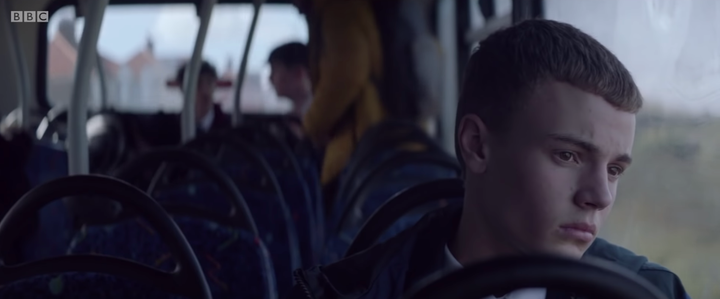 We asked mothers for their thoughts on the ad. Some admitted it moved them to tears – while others blasted the Beeb for placing the pressure for pastoral care squarely on the shoulders of women.
"I cried my eyes out purely out of guilt," Hannah Jo Harris told HuffPost UK on Facebook. "My two younger sons both said they would rather have me than nice things and toys. I only wish it worked like that. I have to work just to keep our heads above water."
Harris said she didn't work when her children were babies – but that meant not having nice holidays, and they couldn't afford to buy a house. But, she added, she "wouldn't have had it any other way".
She said: "The advert is pulling at strings to make you feel guilty. You cannot just not work to spend quality time, you have to make the most of the time you have spare. It's not as simple in real life."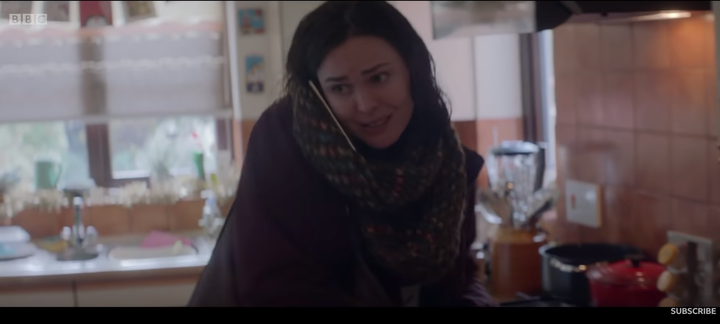 Working mother Debbie Smith said the ad didn't make her feel guilty – but it did leave her with a poigant feeling about how quickly children grow up.
"I must admit it made me cry," she said. "It reminded me that in the chaos of everything, to take a step back – spend precious time with the kids. They grow up so fast. My mum worked and I never felt abandoned or lonely but she spent all her spare time making sure I grew up with wonderful fun memories of picnics and hopscotch and her trying to play rounders!"
Asha Amour told HuffPost UK she felt uneasy about the image of a working mother missing "key moments" in their children's lives.
"I think it is portraying the image that if you're a working mom then you are missing key moments and can't spend time with your children," she said. "Which mums know anyway – and the fact that this further highlights this, and at Christmas, could be seen as a bit insensitive and harsh for moms as it further deepens the guilt that some working moms already feel."
"I cried my eyes out purely out of guilt.""
And Chanise Bell-Crawford admitted to feeling teary but said the timing was a bit insensitive. "This will be me next Christmas, since I might be going back to work by then," she said. "There are lots of moms out there feeling the pressure of having to provide for the family – trying to make enough to get their kids something nice for Christmas in a job that most like hardly pays enough. Then to add this, 'not able to spend time with kids because of work' advert just makes things even more pressured."
But she added that she hoped reactions to the ad might convince company bosses to change their working practices to make it easier for parents to achieve a better work-life balance.
"I'm hoping this advert might be a 'flip' – you know, show companies and bosses that they should come up with some creative solutions for mums and families with kids to allow them bit more flexibility when it comes to family time, especially in this festive season."
In response to the comments, a BBC spokesperson told HuffPost UK: "We have had an extraordinarily positive response to the film from audiences. Everyone is busy at this time of year and the film is simply about people cherishing the time they spend with loved ones."