K E Y P O I N T S

'The Boy And The Piano' is the John Lewis Christmas advert for 2018.

Elton John stars in the advert that takes us back in time through decades of his musical career - the dressing rooms, the stadium tours, the private jets - to the final scene where he is gifted a piano by his mother as a child.

The soundtrack is Elton John's 'Your Song': originally released on his self-titled studio album in 1970, and the same tune covered by Ellie Goulding in the 2010 advert. Goulding's version reached number two in the charts.

The cost of the advert is reportedly in line with budgets for previous years at around £7 million for the entire Christmas campaign.

For the first time, the brand's 83,000 partners (members of staff) are being given a chance to share the ad before official social media channels.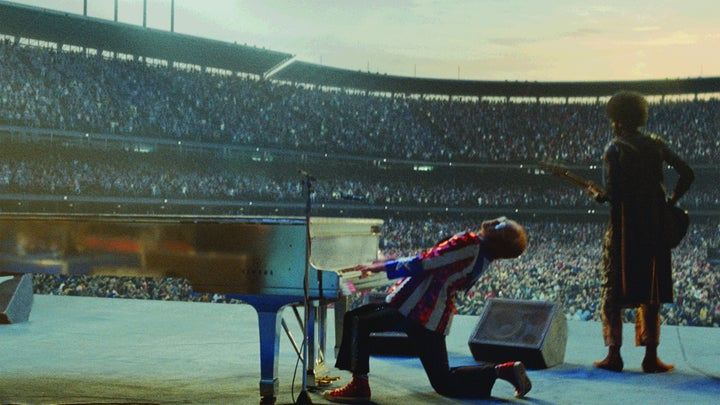 S N A P V E R D I C T

Brits may be considered emotionally vacant (no talking on the tube, no public displays of affection, maintaining a stiff upper lip) but there is nothing we love more than shedding a single tear over a snowman's scarf, a boxer on a trampoline or an unlikely friendship between a bear and a hare to set off the festive season.

It's been more than a decade since the John Lewis Christmas advert first appeared on our TV screens, quickly becoming a cultural moment. But is the power of the December blockbuster starting to wane? The brand maintains it is the biggest commercial driver for them of the year, but 2018′s production feels different.

The need to bring in a big celebrity, to give the advert the star factor is the antithesis of everything we loved about the previous adverts.

Don't get me wrong, getting a chance to re-live the iconic moments of Elton John's wardrobe and sunglasses collection is great.

Not to mention the extraordinary attention to detail: in one dressing room scene there are real copies of a 1990′s Vogue, flight tickets for trips the singer made, and fan mail - although disappointingly that was written by a member of the production team.

We also do get our annual quota of cute children (two little boys in fact) but they're not the star in this show - a hard title to compete for when you're up against someone who has sold more than 300 million records in his lifetime.

But even that level of musical gravitas doesn't quite stir up that Christmassy feeling in your stomach.

Perhaps John Lewis were running low on ideas after their brilliant Bohemian Rhapsody advert (to annouce their re-branding to John Lewis and Partners) last month. Although they say they chose the Elton John script from over 300 suggestions.

Or maybe they just put all their eggs in one Christmas hamper and thought the power of Elton John would carry them through. And maybe it will for fans of his music. But I feel shortchanged.

A feeling that is heightened by the fact there is no melancholic acoustic cover to set me off - they stitched together archive recordings of Elton singing from throughout his career.

I want to be bawling my eyes out, and I don't even get close. Sorry John Lewis, but the Rocketman isn't the same as the man on the moon.