Thousands of beauty products sold in the UK may be making misleading 'organic' claims on their packaging, according to a new report.
As part of the Soil Association's Campaign For Clarity, a market research report has found "there are hundreds or even thousands of products for sale on UK high streets which make organic claims but contain ingredients which would not be permitted in a certified organic product.
"The confusing terms on the labels we encountered suggest that it is often very difficult for consumers to know they are making the right choice when doing their shopping," the report concluded.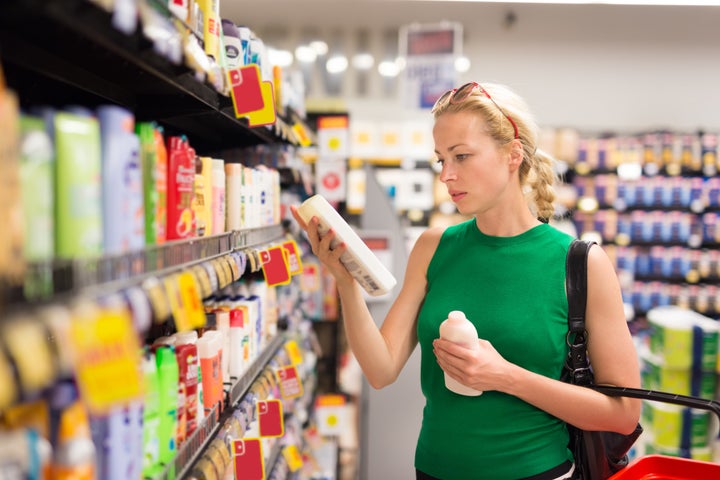 In comparison to food products - which have strict EU regulations and guidelines that must be followed - beauty products are not regulated for authenticity in terms of toxin-free ingredients.
However, non-profit organisations such as COSMOS and NaTrue, have set up independent and voluntary standards to encourage transparency when using the term 'organic'.
Out of the 1,000 UK consumers surveyed by the Soil Association, the report found 72% "would lose trust in the brand if they found out that a product which said organic on the label was not certified and could not meet organic standards."
And 64% of people said "they would lose trust in the retailer".
"Our league table provides a snapshot of what's happening in the UK marketplace, so if you think that many of these products are examples of entire brand ranges – such as Dr Organic and Faith in Nature – the scale of claims that could mislead consumers is in the order of thousands of products, widely available on UK high streets," Jenny Collins, the Soil Association's Standards Project Manager, told HuffPost UK.
"Consumers who want to protect themselves from greenwashing claims should look for a genuine logo which proves the product has been independently certified. For example, COSMOS or the Soil Association, NaTrue and NSF-ANSI all have strict standards for beauty products.
"We'd like to see the brands on our league table getting their products certified to an independent standard such as COSMOS.
"We're hoping that lots of consumers will sign our petition calling on the brands in the league table to Come Clean About Beauty and that the brands will respond by either getting their products certified or stopping making organic and natural claims on the labels."
From their research the Soil Association concluded that "13 products from eight different brands that have labels which could suggest to consumers that they are wholly or mainly organic, yet are not independently certified."
The eight brands included: Boots UK, The Organic Pharmacy, KORRES, COOLA, Aloe Pura Organic, Faith In Nature, Dr Organic and Rituals.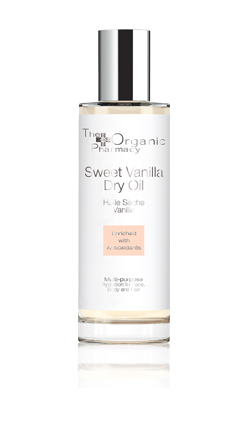 A spokesperson from The Organic Pharmacy told us:
"We pride ourselves on using high-grade organic and natural ingredients that deliver superior results. All of our products are clearly labelled with the percentage of organic or natural ingredients used to give consumers clarity when purchasing. Any products containing fewer than 95% organic ingredients will not be labelled as an organic product.
"Our Sweet Vanilla Dry Oil mentioned in the survey isn't an organic product and therefore is not labelled as one. It is however, made with 99% natural ingredients, which is clearly stated on the back of the packaging."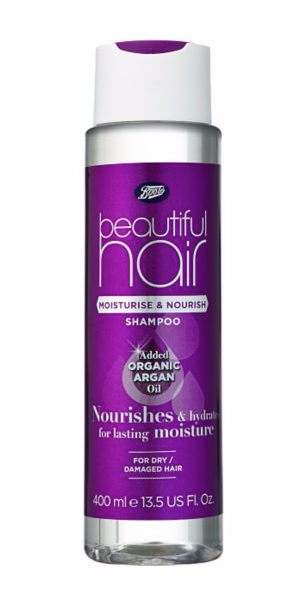 A spokesperson from Boots UK told us:
"As the leading pharmacy-led health and beauty retailer, we want to make sure that we offer our customers a wide range of products with clear labelling to help them choose the right product for their needs.
"We carefully consider the ingredients we use in our products and both our formulations and labelling comply with European Cosmetics Regulations."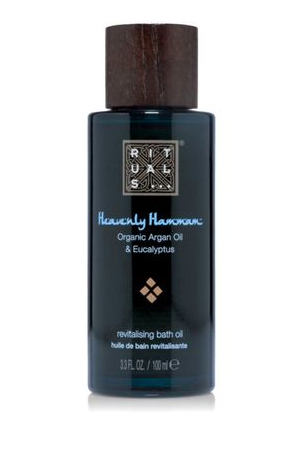 A spokesperson from Rituals told us:
"Rituals traditionally provides direct visibility of two key ingredients on our products across the various collections produced. As such listing two ingredients on the Hammam bath oil is not unique; we have listed 'organic Argan oil', which is indeed from a certified organic source and 'eucalyptus', which is eucalyptus oil.
"By revealing our ingredients on this product as with the others and in this case; organic Argan oil, it is by no means our intention to suggest that the product is an organic product. It is however very important to us to highlight that the Argan oil is added due to its powerful nourishing attributes.
"Rituals works with ingredients tested by prominent dermatologists and receive consistently high marks.
"As the product is not claimed as being a certified organic product, not all ingredients used will meet the standards of organic cosmetics.
"The ingredients ethylhexyl salicylate, an UV stabiliser, and CI 26100, a colourant, may not be suitable for organic cosmetics, but are used in the formulation for their specific properties.
"According to the strict cosmetic regulations these ingredients are safe for use in cosmetic products.
"We agree that overall certification standards in the cosmetic industry need to be standardised to achieve consumer clarity, clarity in communication and clarity in production."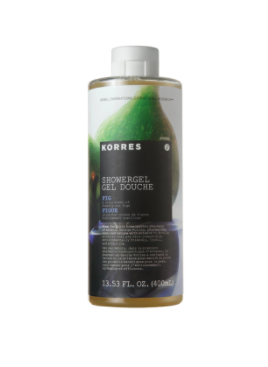 Lena Philippou Korres, co-founder and head of innovation at KORRES, told us:
"We are certainly on the side of anyone who is against greenwashing and we embrace any campaign that does so driven by genuine motives. Coming clean about beauty is what we strongly believe in from our early days.
"We use the term 'natural' responsibly and we feel that those who choose KORRES, appreciate our genuine approach.
"Appearing on a list of brands that are misleading in terms of their natural profile, is misleading itself when the one who conducts the list does not go into depth; at KORRES we develop formulations based on the world's strictest regulation on cosmetics safety and quality [EU Regulation], that clearly states the ingredients and responding concentrations allowed for cosmetic use.
"As with all the ingredients we select in order to develop safe, efficacious and natural products – in that order – we have researched extensively their safety, stability and efficacy profile.
"Developing, producing and packaging in a way that goes beyond basic compliance standards, drives every decision we make at KORRES.
"Our skincare formulations are produced based on extremely strict standards, often stricter than the ones followed for pharmaceuticals.
"All KORRES products are developed based on natural organic ingredients, with safety and efficacy being top priorities. KORRES adheres to all legislation requirements, national and European, on cosmetics safety and quality."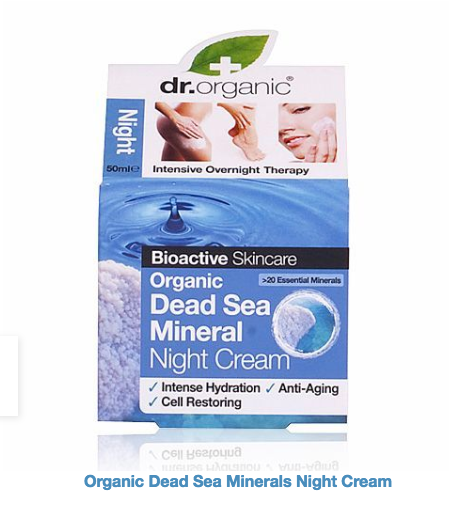 Michael Lightowlers, marketing director at Dr Organic told us:
"Unlike organic food products cosmetics are currently not required by legislation to be certified as organic. Our commitment is that we strive to use organically grown ingredients in our products and where an organic ingredient cannot be used, we will always source sustainable natural alternatives approved by EcoCert Natural and Organic Cosmetics Standard.
"As a global brand, selling in over 50 countries worldwide, local cosmetic product certification is currently not a viable option to meet our needs for all markets.
"However, we are supportive of any campaign which supports greater transparency for consumers in what can be a confusing natural and organic beauty category.
"We strive for transparency in our packaging with full ingredient and free from lists on all of our products. Our Organic Dead Sea Mineral Night Cream states on the packaging that this product contains a minimum of 70% organic ingredients to help inform the consumer's purchasing choices."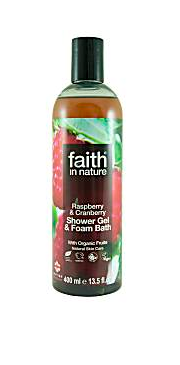 A spokesperson from Faith In Nature told us:
"All of our Faith in Nature hair care, shower, bath, hand wash, skin care and Humphrey's Corner Baby range has a minimum of 99.0% naturally derived ingredients.
"We make every effort to ensure that our packaging is clearly labelled. With this in mind, when we use an organic ingredient we know that our consumers would like to be aware of this so include this on our packaging. When we do this, we make it clear which ingredients are certified organic, allowing our consumers to make informed decisions when purchasing our products.
"The safety of our products alongside our ethics is our number one priority. We have had all of our products in the Faith in Nature ranges independently safety tested by an expert toxicologist in line with the European Cosmetics and Toiletries Regulation."
Transparency is the main issue and we hope this report will lead to a strategy to implement a clearer labelling structure and certification standards in the cosmetic industry.
You can sign the Soil Association's Come Clean About Beauty petition here.