A spina bifida sufferer and a couple who look after a grandson with severe disabilities have won rulings at the UK's highest court over the controversial so-called "bedroom tax".
Five other claims were dismissed.
The two successful cases are those of Paul and Susan Rutherford who care for their severely-disabled grandson, Warren, 17, in an adapted three-bedroom bungalow and spina bifida sufferer, Jacqueline Carmichael who is unable to share a bedroom with her husband, Jayson.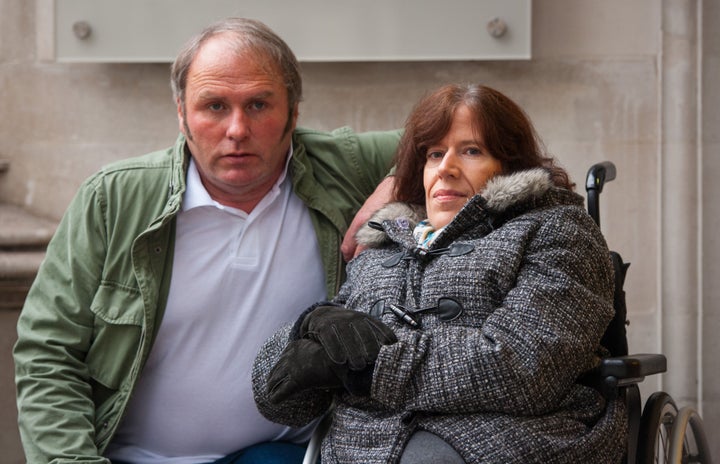 Seven Supreme Court justices announced the decisions, which resulted from previous legal rulings following changes to housing benefit regulations, reports the Press Association.
Campaigners say regulations introduced in April 2013 have had a "devastating" impact and argue that they "unjustifiably" discriminate against the disabled.
Lord Toulson, reading the main judgment, said: "Mrs Carmichael cannot share a bedroom with her husband because of her disabilities … The Rutherfords need a regular overnight carer for their grandson, who has severe disabilities."
All three cases had suffered defeat at both the High Court and Court of Appeal.
In 2014, Court of Appeal judges ruled against the five claimants, who complain the regulations unlawfully discriminate against those who need an additional bedroom because of their disabilities.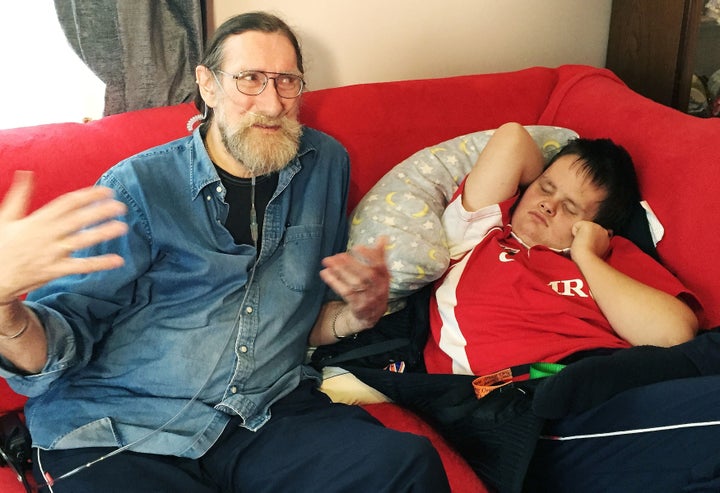 The judges declared the court could only intervene if measures were "manifestly without reasonable foundation" - and that test was not satisfied. The Work and Pensions Secretary had "justified the discriminatory effect of the policy".
As well as ruling on those findings, the Supreme Court justices announced their decision on a challenge by the Government against a Court of Appeal judgment earlier this year in favour of a victim of domestic violence and the family of a severely disabled teenager.
In January, appeal judges declared that a woman referred to as "A", who lives in a council house fitted with a secure panic room to protect her from a violent ex-partner, and Paul and Sue Rutherford, from Pembrokeshire, who look after their teenage grandson Warren, had "suffered discrimination", contrary to Article 14 of the European Convention on Human Rights.
The successful action brought by single mother A concerned the effect of the regulations on women living in Sanctuary Scheme homes which have been modified because of risks to the women and children who live in them.
The case brought by the Rutherfords involved the impact on seriously disabled children who need overnight care.
The Court of Appeal found in those cases that the discrimination had not been "justified".
Among the five people who appealed to the Supreme Court following the 2014 decision is spina bifida sufferer Jacqueline Carmichael, who lives with her husband in a two-bedroom housing association flat in Southport, Merseyside.
The 44-year-old's condition means she has to sleep in a fixed position in a hospital bed with an electronic pressure mattress. There is not enough space for a second bed so her husband, Jayson, sleeps in a separate bedroom.
Before the Supreme Court hearing began in February, Mr Carmichael, who is in his fifties and is full-time carer for his wife, spoke outside court of the "heartache" they have suffered following the changes.
The others who are hoping for a Supreme Court victory are widower Richard Rourke, 49, from Derbyshire, who uses a wheelchair; James Daly, from Stoke, who has a severely disabled teenage son; single Mervyn Drage, from Manchester, who suffers from both mental and physical health problems, and a mother who can only be referred to as "JD" to protect the identity of her disabled adult daughter.
A DWP spokesman said: "Removing the spare room subsidy has restored fairness to the system for claimants as well as the taxpayer, and the numbers subject to a reduction are falling.
"We know that there are cases where people may need extra support, which is why we will have given local authorities over £1bn in discretionary housings payments by the end of this parliament."
Related