A mum has shared comparison photos showing how her breasts changed after pumping one litre of breast milk.
Chi-Chi LaFlare, who runs a support group promoting breastfeeding with an emphasis on milk sharing, said the snap on the left was taken before her first pump of the day.
The before photo shows LaFlare's engorged breasts and the after picture shows them noticeably smaller in size.
LaFlare explained in the comments that she was "naturally an overproducer" when it came to pumping milk.
She said she wanted to share a realistic image of breastfeeding, flaws and all.
Many other mums who breastfeed commented on LaFlare's post to say they could relate.
"That hits too close to home," one commented. "Know that feeling for sure."
Another commented: "I can only imagine how relieved you were to pump all that milk out."
LaFlare often shares photo of her breastfeeding journey on her Instagram account.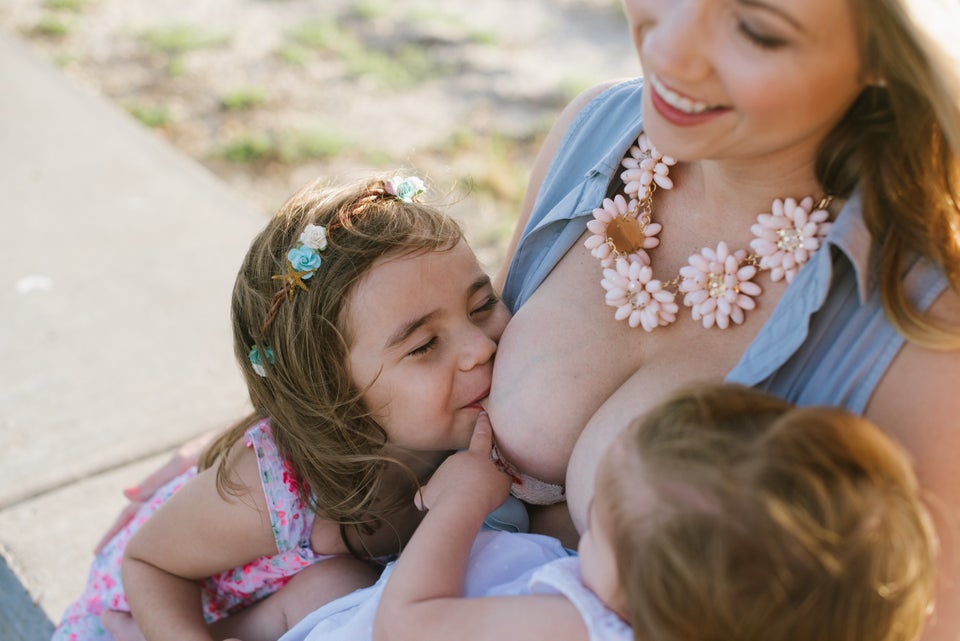 Breastfeeding Tandem Photography