Sadia Sisay, 47, from Norfolk, is preparing to launch her BeingU range in February 2017. She was inspired to design the collection when she realised her daughter was facing the same problems she had experienced.
"She was fourteen and I was watching her get dressed. I suddenly realised that her underwear drawer was starting to look like mine … all black," Sisay told The Huffington Post UK.
"I then said to her 'I'm going to make you a bra!'"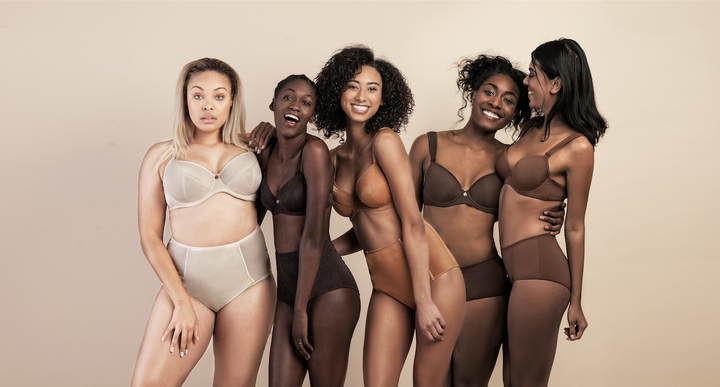 "She thought I was going to actually sew her a bra, and as she had never seen me sew before she looked quite worried," Sisay added.
"Anyone who knows me well knows that I would never try to sew anything and so her initial concern was valid!"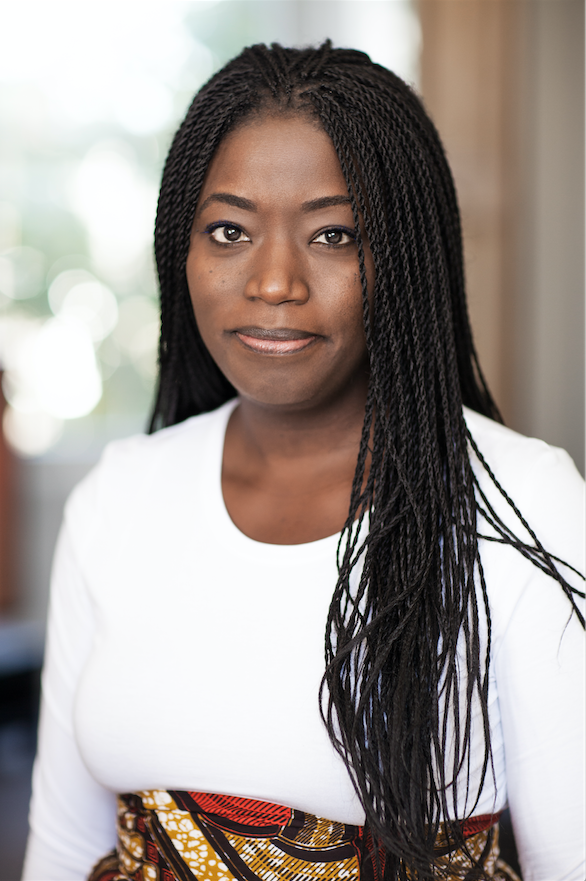 Sisay first palnned to launch BeingU in 2011, however she put her plans on hold following the unexpected death of her husband in 2014.
"Many times I have just wanted to give up," she said. "But I had made a promise seven years ago to provide black women and women of colour lingerie and I was not going to give up on them, no matter what!"
Sisay felt especially passionate about this as she believes the fashion industry still has a long way to go before it is inclusive of women of all shapes, shades and sizes.
"I feel like a 'trend'. I feel invisible," she said.
"Once in a while there is something for me, whether a product, or an announcement that a brand will include more diversity.
"I am not a trend, I am here forever, we are here forever."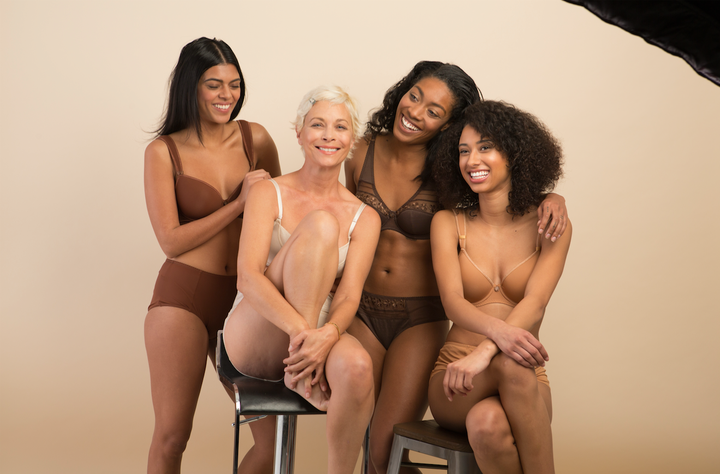 BeingU is launching with three styles: The Kobicha bra features a high shine three piece cup to give a natural, rounded shape, which Sisay says works amazingly well for larger sizes. The matching briefs are high waisted.
The Yendi set includes a moulded microfibre t-shirt bra with a slightly plunging neckline and padded, shaped straps, with boyshort briefs.
Rosa is the brand's 'fashion' bra, featuring lightly-lined demi-cups with hibiscus flower embroidery and a high-waisted thong.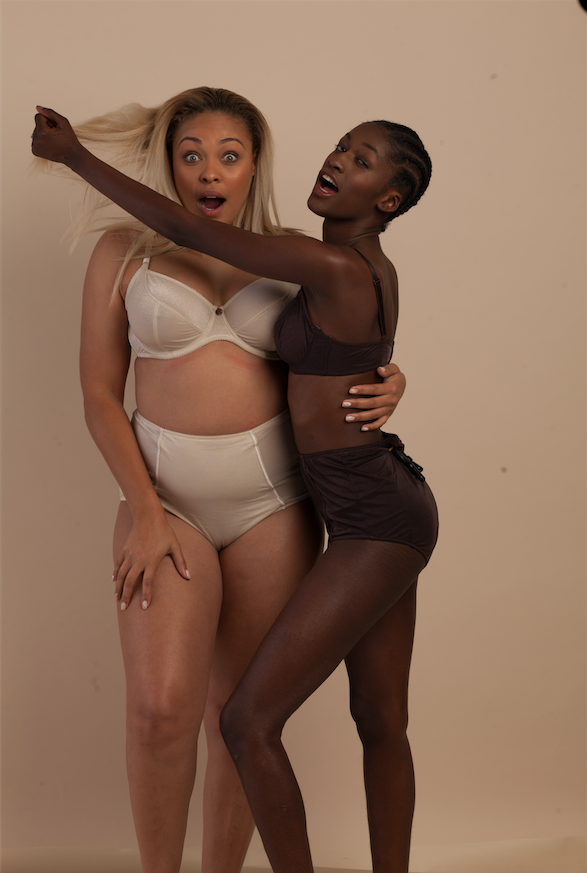 All BeingU's briefs have been designed to include a "little extra" in the back, to fit the fuller bottom shape.
"Our buttacup briefs are designed to cup the buttocks and give full coverage," explained Sisay. "We have added extra shaping into the back of the briefs.
"We have spent a long time working on this with our technical team and we are excited to say this will be end to wedgies."
The BeingU launch collection will be available in five shades and with prices starting at £60 per set. The bras go up to an H cup and come in 28 to 44 back measurements, while briefs go up to size 18.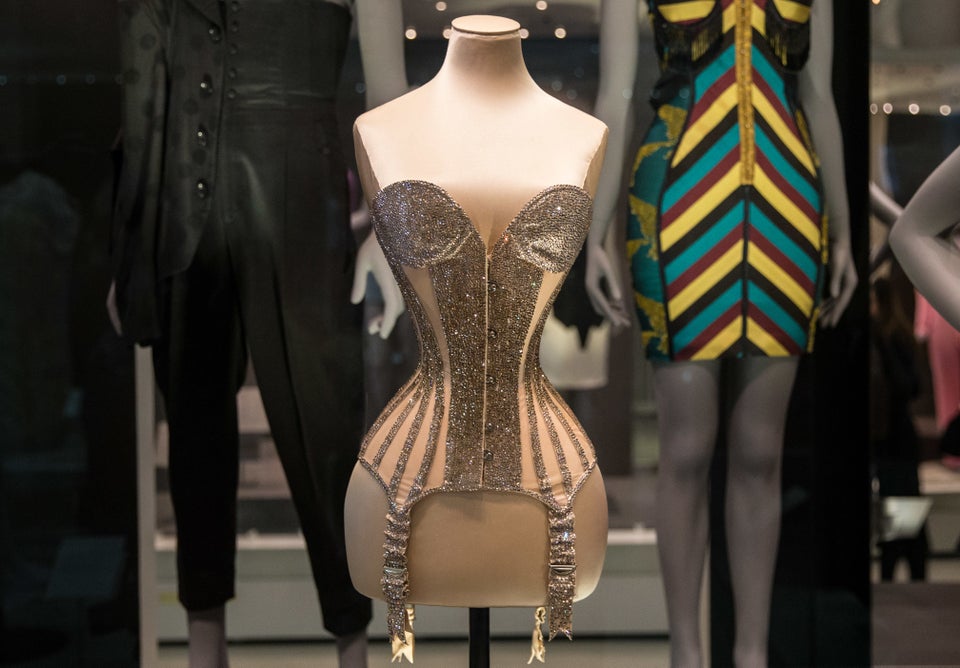 Undressed: A Brief History Of Underwear
Popular in the Community