The national probe into child sex abuse will not work in its current form, a key group representing victims and survivors has warned.
The Inquiry into Child Sexual Abuse was thrown into disarray on Thursday after the resignation of its senior lawyer, prompting calls for it to be broken up.
Chairwoman Professor Alexis Jay said she had accepted Ben Emmerson QC's decision to step down from the post of senior counsel after two years.
The development was labelled a "disaster" for the problematic inquiry that has been blighted by resignations and is on its fourth chairwoman, the Press Association reported.
Raymond Stevenson, from the Shirley Oaks Survivors Association, told the Press Association survivors needed to be "convinced this is not just a circus" following Mr Emmerson's resignation.
Mr Stevenson, whose group represents those affected by abuse at children's homes in Lambeth, south London, called for a meeting with Home Secretary Amber Rudd and suggested the inquiry be split up into smaller, separate ones with their own chairman.
He said: "We don't see it (the inquiry) working in its current form. We didn't see it working two years ago. It was never going to work, it's too cumbersome.
"It's almost like it was set up to fail. People don't want the truth to come out."
Speaking on BBC Two's Newsnight, Labour MP Chuka Umunna said it was "simply not credible" to say the inquiry was functioning properly.
"This is a dysfunctional inquiry and we need urgent reassurance by the chair that she is getting a grip of the situation," he said.
Mr Umunna is a member of the Home Affairs Committee, and his Streatham constituency falls within Lambeth.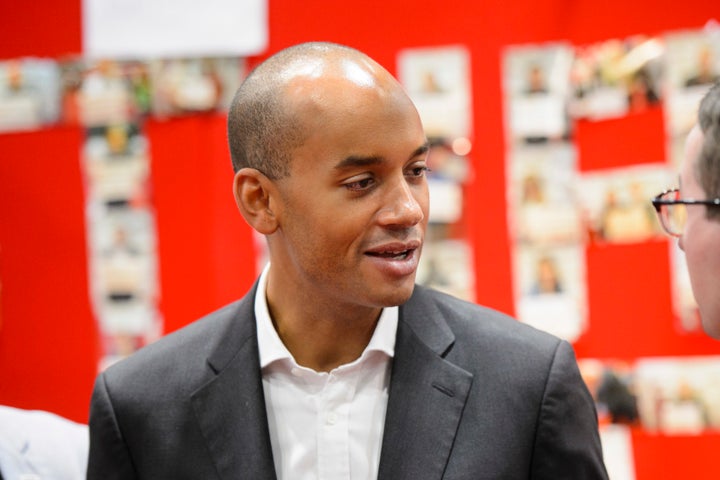 He has recommended that the 13 separate strands of the inquiry be split and given their own chairman who reports to an overarching investigation chaired by Prof Jay.
Mr Emmerson was suspended on Wednesday night amid reports he was about to resign. His departure was announced just hours after it was revealed his junior colleague Elizabeth Prochaska had also left her role.
Prof Jay said: "There is no truth in suggestions that he has resigned due to a difference of opinion with me about the next steps for the inquiry."
Prime Minister Theresa May had earlier said that the "really important" inquiry would go ahead as planned, amid claims that it was in "crisis".
Former director of public prosecutions Lord Macdonald described Mr Emmerson's departure as a "categorical disaster".
In his resignation letter, posted on the inquiry's website, Mr Emmerson said he remained "totally committed to securing a fair and just result for those who matter most, the victims and survivors of childhood abuse".
He said: "Shortly after you took over, you announced a review of the inquiry's ways of working to identify any changes that may be necessary in the public interest.
"When you decided to re-appoint me as counsel to the inquiry in early September, I had my personal doubts about whether I was genuinely the right person to steer that review process.
"Since then, it has become clear to me that I am not the person to take this review forward on your behalf.
"It is now time for someone else to take the helm with a different leadership of the counsel team. There is no truth in suggestions that I have resigned due to a difference of opinion with you about the next steps for the inquiry."
The inquiry has been dogged by controversy since it was set up by Mrs May in 2014 and is already on its fourth chairwoman.
Prof Jay took over after the inquiry was rocked by the sudden resignation as chairwoman of senior New Zealand judge Dame Lowell Goddard, who cited the "legacy of failure" from its beginnings as one of the reasons for standing down.
The inquiry, expected to take five years, will look at various institutions and public figures and scrutinise the police, Crown Prosecution Service, Labour Party and the security and intelligence agencies, as well as people of public prominence associated with Westminster.
Mrs May had earlier backed the inquiry, saying it retained both her and Ms Rudd's confidence.
She said: "I set the inquiry up when I was home secretary and the current Home Secretary has made clear the original terms of reference were the right ones and I think that's important.
"We should always remember why it is that the inquiry was set up in the first place and when those terms of reference were set they were agreed with victims and survivors and it is victims and survivors who are at the heart of this inquiry."
In a statement following Ms Prochaska's resignation the inquiry said it was aware that recent events were "unsettling, particularly for victims and survivors of child sexual abuse and all those who are engaged with the inquiry's work".
It added: "It has been said that the inquiry is in crisis. This is simply not the case, and the chair and panel are united in their determination to see this important work through to a conclusion."
Labour MP David Winnick, who sits on the Home Affairs Committee, called on Ms Rudd to give a statement to the Commons when it returns on October 10.
He told the Press Association: "A situation has been reached where I think the Home Secretary, given the crisis, should make a statement at the first opportunity to the House."