We may have been a fan of sickly-sweet Ribena-esque rosé in our younger years. But now we've grown up and, thankfully, so has our taste in our wine.
Rosé is certainly having a comeback – but this time it's paler, dryer and probably from Provence. Don't believe us? Just look around next time you go to the pub.
Whether you're new to rosé or just looking for a new one to try, we spoke to the experts to give us the low down on what wines to drink this summer.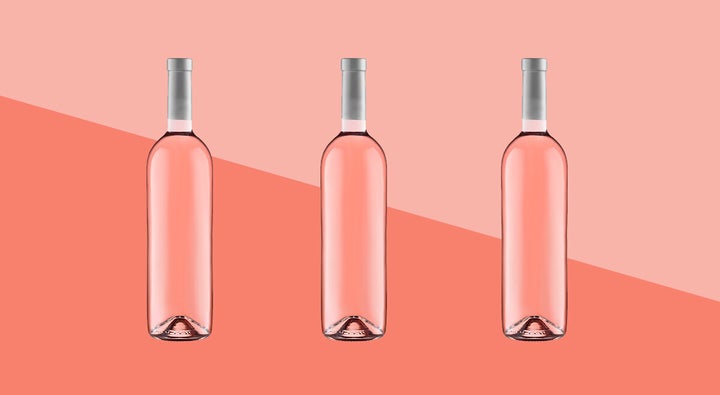 "The main reason why rosé is making a comeback is that the quality in general is improving hugely – thanks largely to better wine-making," Lindsay Cornelissen, founder of independent wine merchant Wines With Attitude, tells HuffPost UK. "The overly-sweet, more commercial style wines are out of favour and wine-makers are realising that they can tap into the general demand for better quality, dry wines."
Janet Harrison, founder of Cracking Wine, which specialises in wine tastings, also points out the versatility of our favourite pink drink. "It can be drunk on its own, you won't get frowns and groans when you stick an ice-cube in it and goes with most foods. It is a particularly good match with aromatic and Asian cuisine – which is really popular in the UK."
Harrison also points out that most rosés are quite low in terms of alcohol content, pointing out that there is a growing trend for lower alcohol wines.
And of course there's the celebrity endorsement – David Beckham has posted about his love for Whispering Angel, which sells at around £60 a pop in restaurants – and the fact it looks good on Instagram, which we can't deny.
So what should you be looking for? Cornelissen says: "Good rosé is all about fruit and finesse which is quite a difficult balancing act to achieve. The finesse comes from making sure that the acidity (which leaves your mouth watering) balances the sweetness of the fruit to avoid that sweeter, old-style of rosé."
Vicky Major, a specialist wine PR, has more advice on choosing the right wine for you. "Choose a rosé to suit your palate, if you usually like a lighter style of white wine opt for a delicate pink hue often referred to as a 'Provence-style' rosé. Alternatively, the deeper pinks can be a winner with lovers of juicy red wines but stick to the more traditional dryer styles and avoid Zinfandels (White Zin) and blushes as these often taste confected and are overly sweet."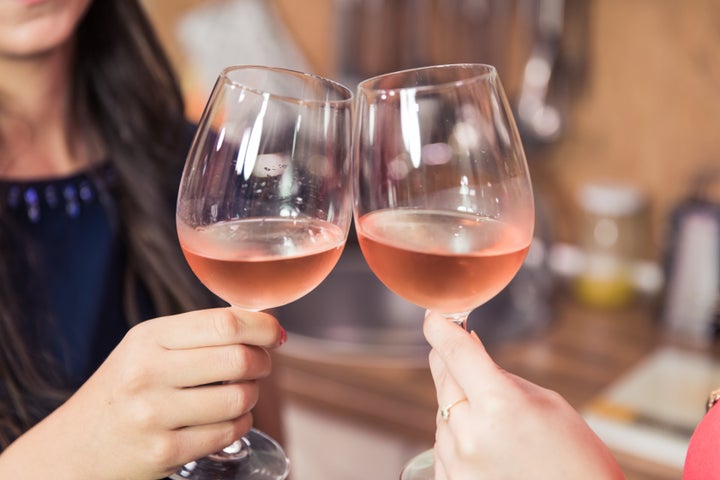 Here Are Six Rosés To Try:
"For a typical Provence rosé, this has bags of fruit flavours, floral notes and a lovely stony minerality on its long, dry finish," says Cornelissen. "The wine is produced organically – certified organic from the 2018 vintage which has 91 Parker Points. The château is owned by Tom Bove who revitalised Château Miraval before selling it to Brad Pitt & Angelina Jolie.
"I chose this because it shouts 'summer in a bottle'," says Janet Harrison, founder of the People's Choice Wine Awards, who explains the bottle won their War of the Rosés' category. "Invivo, the New Zealand winery who make this alongside Graham Norton, are fantastic wine makers and have won many awards and deservedly so. They are also in the process of making wines for Sarah Jessica Parker."
"This is the perfect wine to enjoy on warmer evenings," says Vicky Major, a specialist wine PR. "With notes of raspberries and red cherries, this pale wine impeccably balances freshness with intensity.
"Winemaker Elisabetta is truly an undisputed star of the Italian wine scene having spent 3 decades tirelessly promoting her beloved Morellino di Scansano region and outstanding estate. A power house of talent and one of Tuscany's wine royalty, one cannot fail to be enchanted by her superb wines."
"I also love this because it has a little more substance than Provence rosé. It's from Burgundy and produced from the Gamay grape, more usually seen in the light red wines of Beaujolais," says Cornelissen. "Medium-bodied, with more depth and complexity (including redcurrant & raspberry flavours), this wine will keep longer having been partly (and lightly) aged in oak. It's also vegan-friendly."
"Hailed 'harvest of the century', this English wine boasts intense aromatics reminiscent of citrus fruits such as grapefruit and confit lemon. This is a light and crisp party pleaser that will be a great companion to your summer evenings," says Vicky Major.
We all work hard to earn our money – so it shouldn't feel like hard work to spend it well. At HuffPost Finds we'll help you find the best stuff that deserves your cash, from the ultimate lipstick to a durable iron to replace the one that broke (RIP). All our choices are completely independent but we may earn a small commission if you click a link and make a purchase.