Much is spoken about women's hair and how it defines them – but what about men?
A new Channel 4 documentary – Hair Power: Me And My Afro (airing October 27), reflects on how Afro-textured hair has shaped Black experiences in modern Britain.
The show platforms Black men, as well as women, who speak about how their hair has defined their lives since childhood and school – as well as how the barber shop acts as an important communal space for Black men and boys.
HuffPost UK has heard from three men ahead of the show. Here are their stories.
'Did I conform? No, I didn't'
Pablo Blackwood is a Queens Park Rangers football coach who gets his hair cornrowed 26 times a year.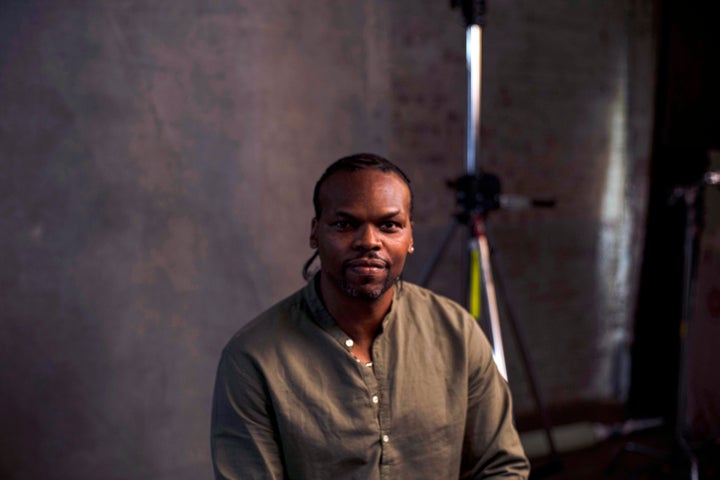 "My hairstyle, for me, represents my Blackness as my culture. It's an opportunity 26 times a year, every two weeks, for me to express myself as a Black man. If your hair is too thick, or too black, or dare I say, natural, that becomes something that can identify you as being Black – more so than your skin tone. A natural beauty becomes a burden and we don't see it as beauty, we see it as problematic, wild, untamed. It's something that definitely impacts me.
"I'm a 70s baby. I grew up in west London in Chelsea in what I'd call a very cultural household – a very proud household – that recognised that whilst we were different, our difference was to be celebrated, not frowned upon
"Unfortunately, there were a number of occasions where, in secondary school I was given detentions for my hairstyles. Did I conform? No, I didn't. All those styles, I'm smiling now, but they all got me detention.
"When you get a detention, they don't say what it's for, it just acts as a negative against you. People associate you with someone that's always in trouble. I used to walk to school sometimes, down the Kings Road. There'd be punks with their Mohicans and purple hair and blue hair, and I'd be thinking, that's not conforming? And I just felt like I was being punished for being Black."
'I've been to the same barber since I was 21'
Adjani Salmon is a British Jamaican filmmaker and comedy writer with freeform locs.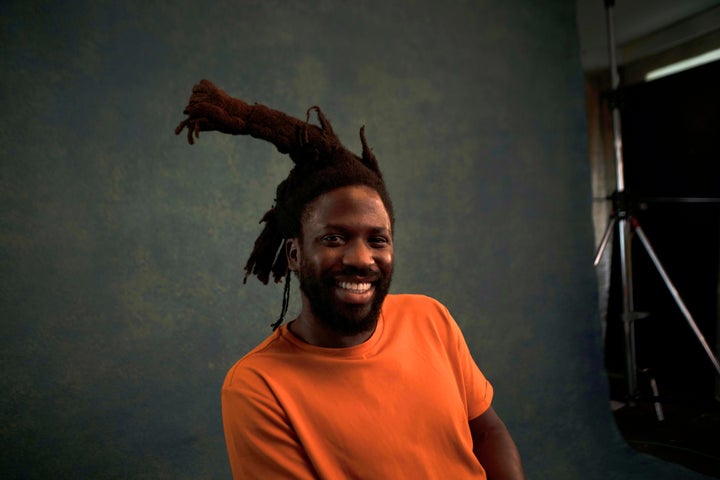 "The atmosphere of a Black male barbershop can be misconstrued, depending on your understanding of the culture. I think a lot of men are more faithful to their barbers than their partners. I've not cut my hair at a different barber from the age of 21 – and I've been in many relationships since 21!
"People see me before I see them now, you know – 'You gotta be famous, bro, with hair like that.' Children in particular, they'll point... you get some aunties who are not particularly keen. Like somebody asked me: 'Oh, so, do you work?'
"The older generation were a little concerned. But I think the reason for them not doing that is because I guess, in their time, they were were forced to conform as a means of survival. It's almost: look on the audacity of this privileged child, who's growing out his hair like he doesn't care about employment."
'I could see my skin, my hair were different'
Mark Maciver is a Barber shop owner who has cut the hair of Anthony Joshua, Stormzy, Tinie Tempah, Dizzee Rascal, Little Simz and Professor Green.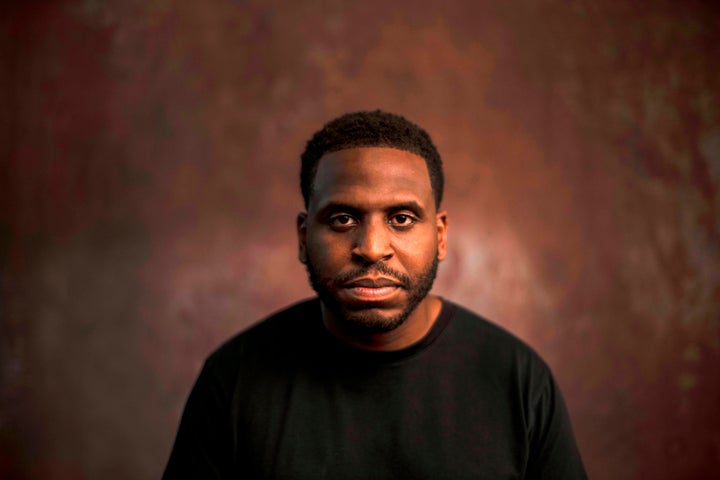 "I moved a lot growing up. I went to about five different primary schools and grew up in predominantly white areas. Me and my brother were the only Black children in one of the schools. The popular styles back then were curtains. I remember the kids coming together and talking about their curtains; combing it aside and flicking their hair.
"And I was just on the side being like: 'I wish I could have curtains.' Clearly I could see my skin was different, my hair was different, and the kids made it very apparent as well. There were parts of my childhood I, you could say, hated.
"I remember when I was about six years old, because of the racial abuse I was receiving at school, I went home one day and said to my older brother, 'You know what, I wanna be white.' And they abused me badly. You emulate what you see and, you know, if everybody is looking at one thing and saying that's the good thing, you're gonna say also potentially that's the good thing.
"But I couldn't get involved in what those children were doing because my hair couldn't part like that and hang like that. I thought it was knotty, I thought it was picky, I just thought it was like, you know, it's just not good hair."
Hair Power: Me And My Afro airs on Channel 4 at 10.15pm on October 27.