Black students have walked out of one of the National Union of Student's biggest annual events over claims they face "insufferable" racism within the movement.
The students have withdrawn from the NUS National Executive Council (NEC) to highlight allegations that "the work of activists of colour is ignored, devalued, and publicly attacked".
NUS Black Students Officer Aadam Muuse, who coordinated the action, said: "After almost a century of institutionally racist practices, exclusionary cultures and structural violence we have reached breaking point.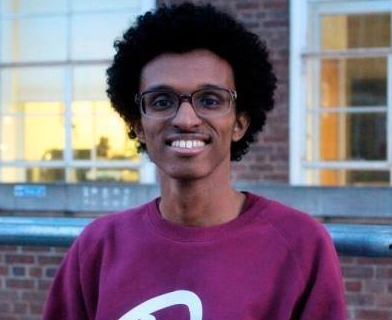 "Despite the incredible work carried out by our members and volunteers to sustain and progress our movement, the violence that we face in our institutions has become insufferable."
The activists claim they face racist media attacks and a lack of support from their own student unions.
Black students have called for a union review into institutional racism, commissioned a year ago by then-NUS president Megan Dunn, to be published and implemented with "utmost seriousness".
Hareem Ghani, NUS Women's Officer who withdrew from the meeting, said students of colour were at "much more" at risk from abuse than their white counterparts as a result of their involvement in the student movement.
"Particularly women of colour face the brunt of explicit and structural violence that is both racialised and gendered," she said.
"We sacrifice our mental and physical health while our work in the movement continues to be co-opted, ignored or undervalued.
"We've been forced to take action against an organisation that should be our home, but has ended up damaging our lives."
Many NUS members and students have voiced their support for the move.
NEC members who have withdrawn from the council meeting have asked allies to remain so it can go ahead.
NUS vice president Shelly Asquith said: "The right to withdraw labour is fundamental and we fully support Black members' right to do this.
"NUS is committed to making change for Black students and addressing the serious problems of all forms of racism in the movement, our organisation and wider society."


Popular in the Community