A black woman who took over the official Ireland community Twitter account says she was forced to log out for her own wellbeing after receiving a tirade of racist and sexist abuse.
Michelle Marie, a model originally from England who lives in Ireland, was told to "return to your ancestral lands" by online trolls after taking over the account on Monday, ITV reported.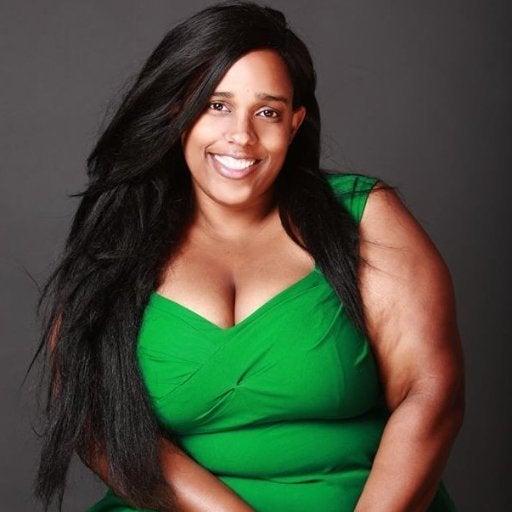 The @Ireland account is curated by a different Irish resident every week, in a bid to share the voices of different people in the country.
Marie, who usually tweets as @ChocCurvesModel, said she was "hurt, shocked and appalled" after facing "8hrs of nonstop hate".
She said she expected trolling but had experienced "racism, sexism, fatphobia, and homophobia to a degree I have never known" during her first day tweeting from the account.
The plus-sized model, who works to champion body positivity, started by tweeting a message saying we should do "less comparing, more embracing our own beauty, worth, and strength", ITV reported.
In response, she was insulted with racial slurs and comments about her weight. She shared one example of a tweet calling her a "FAT BLACK BBW CAMERA SLUT", saying it was "a perfect example" of the trolling she often receives.
After a day of dealing with the responses, she said she had seen "so much hate" that she needed a break.
Another person who had run the account said the response to her was "clearly racism".
After eight hours of running the account Marie said she was signing off "for the sake of my wellbeing".
"I understood the @Ireland account to be a platform for all people who have an Irish connection or a grá [love] for the country/culture," she said in a statement she tweeted.
"I am in no way claiming to be Irish or to reflect the native Irish in any way.
"I moved from England to Ireland 3yrs ago. My other half is Irish. My daughter is an Irish citizen. It is my adopted home and I love living here.
"I applied to curate the account to share my experiences living here, my personal interests/experiences, and the body positivity work that I do.
"Many non-natives, non-residents and persons of colour have gone before me on the account so I felt welcome to apply.
"I expected trolls, and backlash, and criticism. But today I have experienced racism, sexism, fatphobia, and homophobia to a degree I have never known. I have had 8hrs of nonstop hate thrown at me. I am hurt, shocked and appalled.
"Thank you to those who have welcomed me and showed me kindness and support. I want to see this week through for you. So tonight, for the sake of my wellbeing, I am signing off. But tomorrow I shall try again.
"Thank you for your patience and understanding. Michelle xx"
While she was abused, many people responded with sympathy to Marie's story:
Marie returned to the account on Tuesday morning, saying people may try to "bring her down" but that she would "rise again".
She has chosen to tweet about issues including adoption, after being adopted herself at ten days old.
Marie also spoke about race, pointing out that many trolls had judged her based on her skin and hair colour but there was "so much about me that's of far more interest".
Related