If you're in need of a body confidence boost, you need to check out Allison Tunis' new colouring book for adults.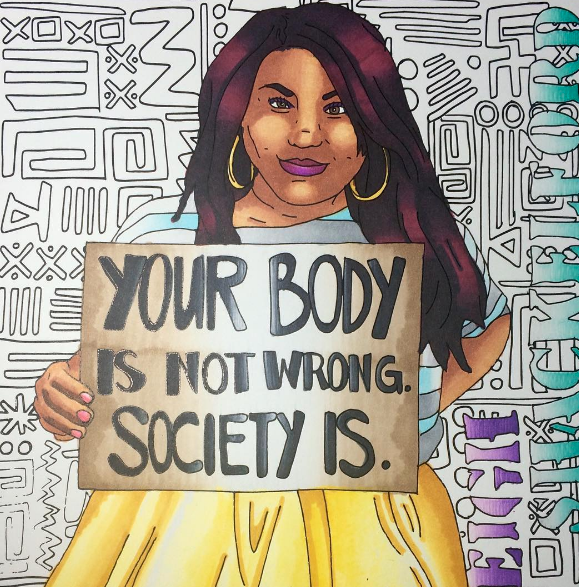 Tunis she was inspired to create the book due to her own struggles with body image.
"I was introduced to the body positivity and fat activism movements after many failed diet attempts and frustration with the notion that I had to put my life on hold until I was thinner or more conventionally attractive," she tells The Huffington Post UK.
"Some of the personalities in this book were the first ones I encountered that introduced me to the ideas that you could be fat and happy, successful, loved, and so on."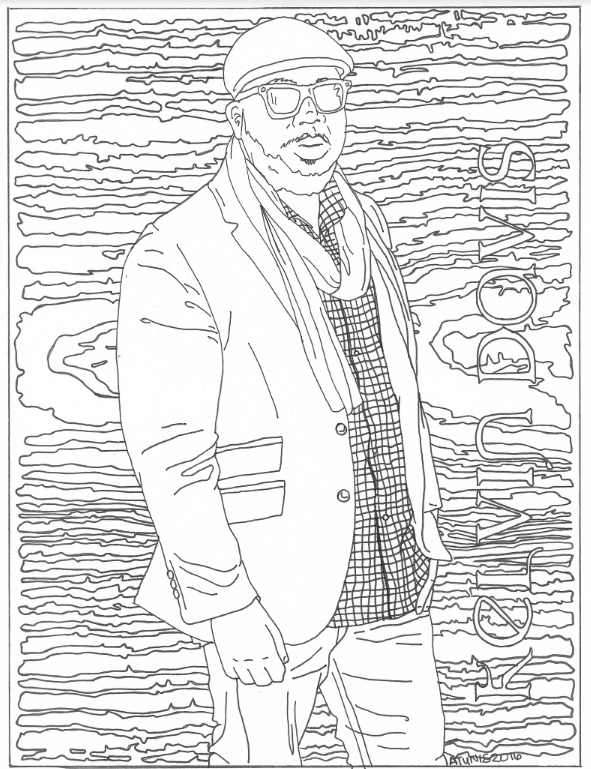 After hearing about the explosive popularity of adult colouring books, Tunis, who has a background in fine art and art therapy, decided to put her skills to good use and make one of her own.
"When I considered what content to cover, I knew that fat activists would be a perfect choice, because the community is so supportive and engaged, and because there are just no (or few) representations of fat bodies out there in the media, so it would be something that hadn't been done before," she says.
"I really wanted to provide a book that not only was fun and entertaining, but that contributed to the body positivity movement and could help people with their own body image issues or to learn more about the different movements out there."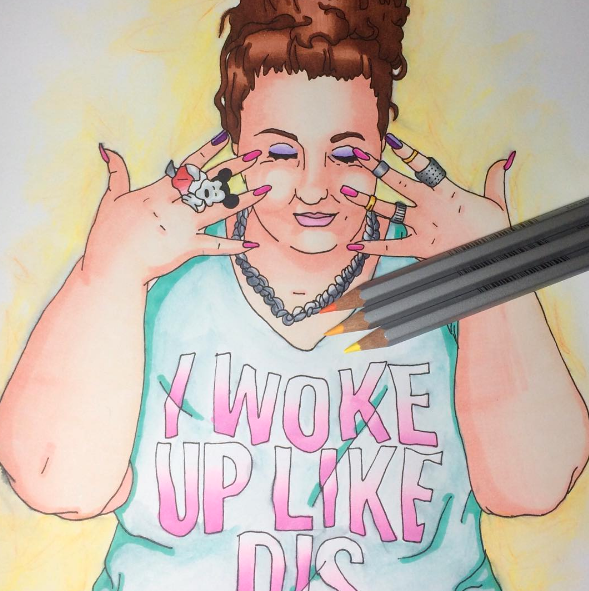 Tunis says the reaction to her book has been "very positive" with a steady stream of sales already.
"I was very surprised, because I was expecting some the 'trolls' to come out and start commenting on it, but so far (*knock on wood*) that hasn't happened," she says.
"There's been a few comments here and there about the usual concern trolling ('being fat is unhealthy', 'don't glorify obesity') but they have been very, very few and far between."
Tunis has even been contacted by parents saying they wished to purchase the book in order to promote body diversity and positivity to their children.
She says: "So often, children are bombarded with messages of fatphobia, especially from their parents if they have their own body image issues, and this book can help to change that."
Check out more of Allison Tunis's images below or purchase 'Body Love: A Fat Activism Colouring Book' online here.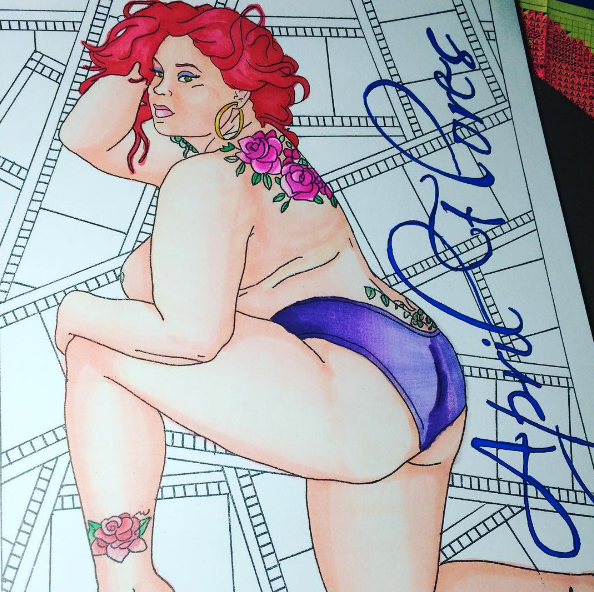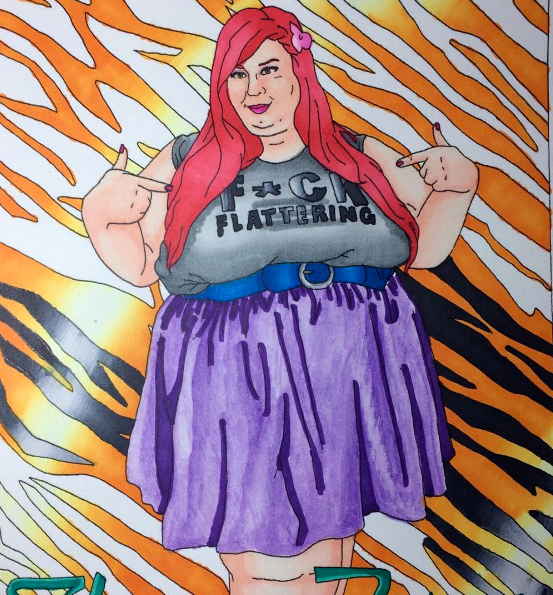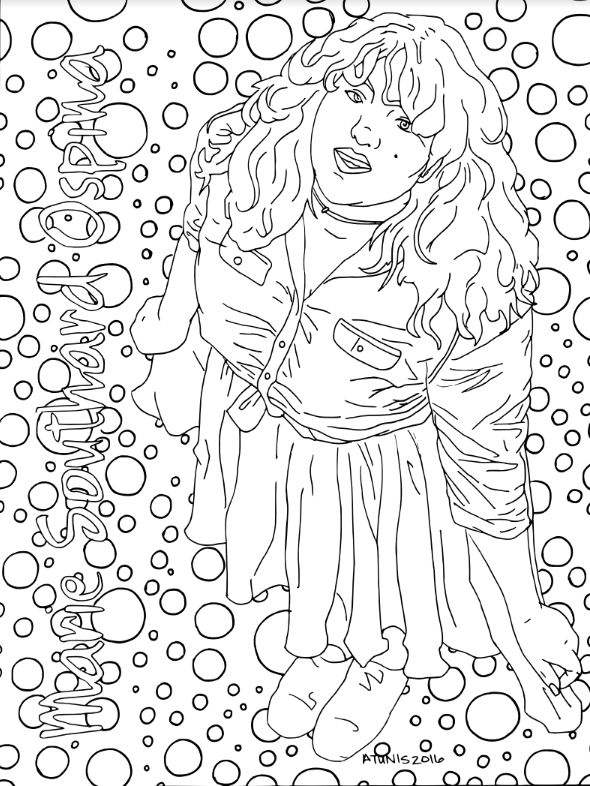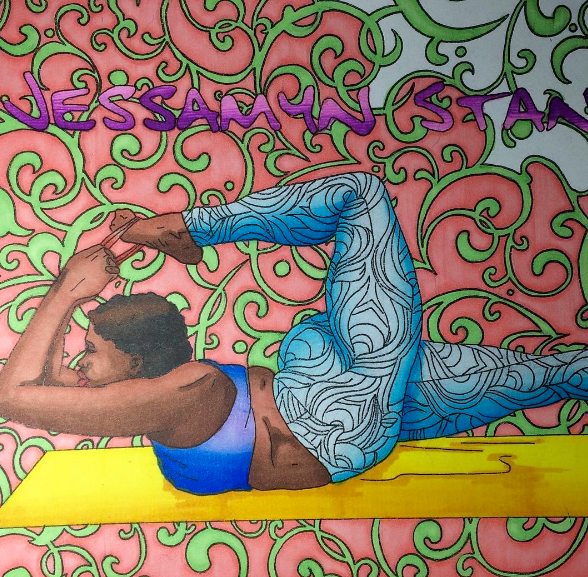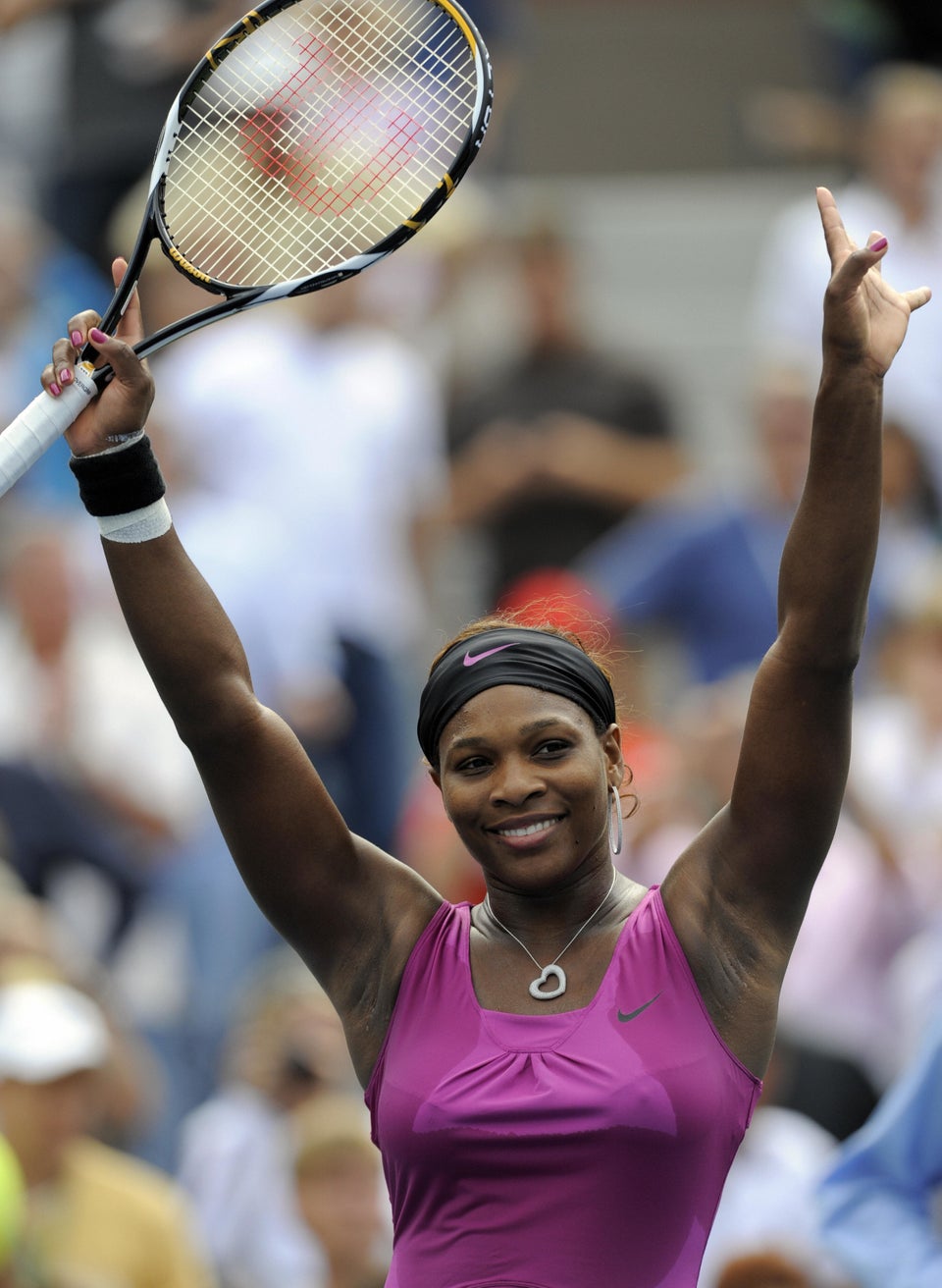 Our Body Image Heroes