Labour has accused the Government of "putting our country at risk" by planning significant cuts to the Border Force, which would weaken British security against a Brussels-style terror attack.
Shadow home secretary Andy Burnham renewed calls for its budget to be published after hearing from insiders that staff were told to anticipate 6% reductions this year and next - a total of £88 million.
The Border Force carries out immigration and customs controls for people and goods entering the UK.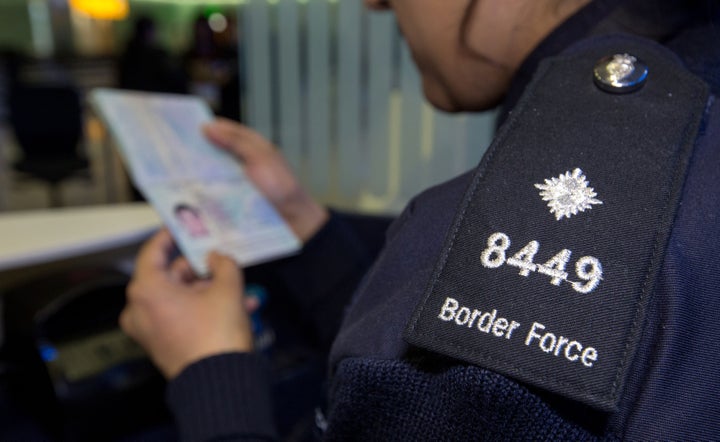 Burnham has written to Home Secretary Theresa May, saying: "It is my strong view that, in the wake of the terrible events in Brussels and Paris, this is the worst possible time to be cutting UK border security.
"As we learn more about the extent of the terror networks in Belgium, there will be increasing focus on the UK-Belgium border and whether security is strong enough across all air, sea and rail terminals.
"Now is the time to be strengthening our borders, not weakening them. I urge you to drop these damaging cuts."
Burnham described the failure to release the budget just days before the start of the financial year as "highly unusual".
The Home Secretary was "going to great lengths to hide these cuts" because she was aware of the dangers "in her heart of hearts", Burnham said.
He added: "This is not good enough. The public has a right to know about the Government's plans for the UK border and that is why I call on them to publish these figures without delay and to drop these damaging cuts.
"This decision is yet another consequence of George Osborne's botched Spending Review and Budget. It has nothing to do with the EU Referendum and everything to do with a Government with its priorities wrong and whose austerity drive is putting our country at risk."
In his letter he said he was "worried you are about to make a very serious mistake with respect to the resourcing of UK border security".
Burnham wrote: "As you know, the Border Force has already experienced consecutive years of cuts in the last Parliament and is already stretched to the limit. It is in no position to absorb further cuts on this scale.
"So that there can be a proper debate about the Government's plans for the UK border, I would urge you to confirm without delay whether it is your intention to inflict cuts of this scale on the Border Force, and whether you think this can be achieved without compromising border security."
A Home Office spokesman said: "This Government has demonstrated that we will take all the necessary measures to maintain the security of our borders.
"Last week we announced £41m for additional Border Force officers as part of a crackdown on border crime. We have invested tens of millions of pounds to bolster security at ports in northern France and will invest more this year to further strengthen the UK border.
"Border Force's planned budget for 2016/17 and 2017/2018 is still being agreed but there will not be cuts of 80% anywhere in the UK."
More than 30 people were killed and 270 injured when Brussels was targeted in a attacks across the city on Tuesday.
There were two explosions at Brussels Airport shortly before 8am and another blast at Maalbeek Metro Station less than 90 minutes later.
Three people have so far been charged with terror-related crimes following the attacks.
Related