Jeremy Corbyn is seen as more "sincere" by voters than Boris Johnson, a former Conservative minister has said.
Anne Milton, who is standing at the election as an independent candidate in Guildford, said the prime minister acted like a "child".
Milton had the party whip removed earlier this year along with 20 other Tory MPs for voting to block a no-deal Brexit on October 31.
She had held Guildford as Conservative since 2005. Speaking to BBC Radio 5 Live's Emma Barnett on Tuesday, Milton said of Johnson: "I have four children and he reminds me of a child who can't get his own way. He stamps his feet and drops anything or anybody that gets in his way."
Asked if Corbyn was more sincere than Johnson, she said: "Yes. I was in the House of Commons when Jeremy Corbyn rebelled against a Labour government over 500 times. His views don't shift.
"I think Jeremy Corbyn is a sincere man. His views have never changed on almost anything but I think his policies would be disaster for this country."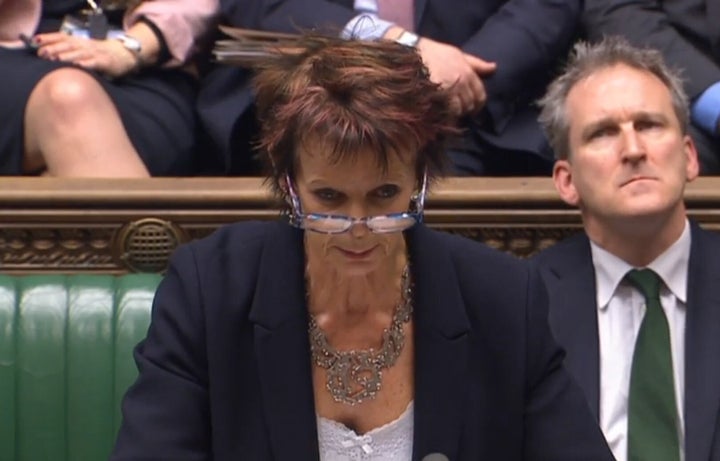 Johnson will go head-to-head with Corbyn during a head-to-head debate on ITV this evening.
With Labour trailing in the opinion polls, Corbyn goes into the event – staged at studios in MediaCityUK, Salford – hoping for an opportunity to make up ground on the Conservatives.
In contrast, Johnson, who was criticised for his reluctance to debate directly with his rivals in the Tory leadership election, will be seeking to avoid any misstep which hands ammunition to his opponents.
The Lib Dems and the SNP, meanwhile, remain angry at the exclusion of Jo Swinson and Nicola Sturgeon from the TV showdown.
The two parties contested ITV's decision at a hearing in London on Monday, arguing it was unlawful because it breached impartiality rules.
But two leading judges ruled the decision was not open to challenge in the courts and that the parties' only recourse was to complain to the regulator, Ofcom.