The debate over Britain's membership of the European Union descended into Boris Johnson and Chuka Umunna telling each other to "man up" on Tuesday morning.
Taking calls on his regular LBC phone-in show, Boris was surprised to hear from a 'Chuka from Streatham'.
The former shadow cabinet minister accused the London mayor of advocating Brexit for his own personal political gain. "What you need to understand is, this isn't about you," Umunna told Boris. "You brought a circus to your house to make the announcement of what you were going to do on this."
Boris denied orchestrating his pro-Brexit decision to gain maximum attention. "No one invites a media circus outside their home," he insisted. "I took a long time to make up my mind."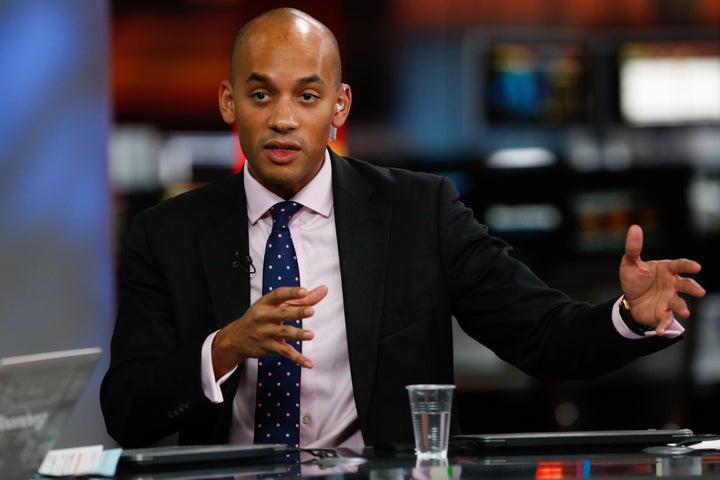 Last week, Boris said the UK could have free trade deals with the world, like Canada, if it left the EU.
But Umunna, who wants to remain in the EU, challenged him on what Britain's trading relationship with Europe would actually look like if it voted to leave at the June 23 referendum.
"Why would we want to adopt a Canadian model for trading with the EU when that took seven years to negotiate? They don't have full access to the single free market area we do now," he said.
Boris argued there was no reason the UK could not complete a deal with Brussels "very rapidly indeed" after Brexit. The London mayor accused Umunna of "running this country down" and of "sheer negativity".
And he said the Labour MP himself had admitted that 50% of laws in the UK came from the EU - a claim Umunna denied.
"Now don't weasel around," Boris told Umunna as the pair talked over each other. "Come on Chuka, man up, you said it."
Umunna hit back: "No, you man up."