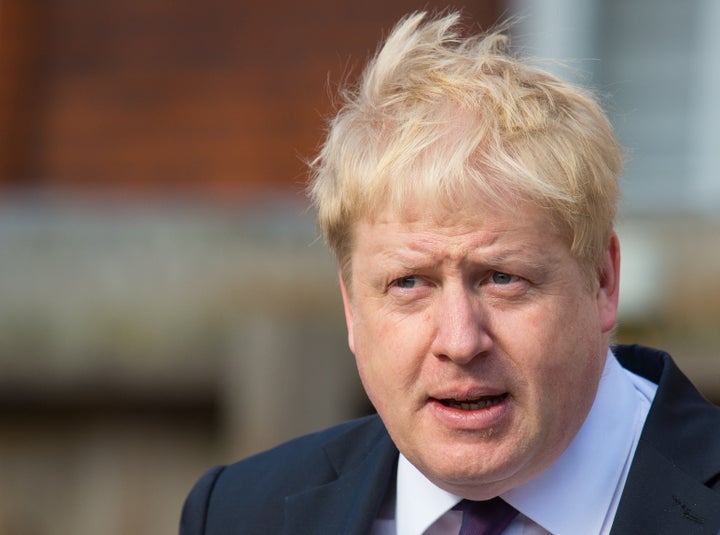 Boris Johnson today confirmed he has no regrets over referring to Barack Obama as a "part-Kenyan President" in an attack on the US leader's view on Brexit.
The former London Mayor made the jibe as Obama visited the UK last month to advise Brits to vote to Remain in the EU Referendum on June 23.
Johnson's claim that Obama had an "ancestral dislike" of the UK because of his Kenyan heritage was severely criticised by Labour MPs Chuka Umunna and Yvette Cooper.
In an interview on the Radio 4 Today programme this morning – which quickly descended in Johnson and interview John Humphrys talking over each other – the Uxbridge MP also did not deny writing a pro-EU column for the Telegraph as he weighed up whether to back Brexit after David Cameron's EU renegotiation earlier this year.
When asked by Humphrys if he regretted using the term 'part-Kenyan' in his description of Obama, Johnson said: "No of course not.
"My point was very simple and it was that it is absolutely absurd for the United States of America to continue to urge us further down the line towards a federal superstate when the US has not even signed up to the UN Convention on Human Rights."
When pushed on whether he had attacked Obama in an "unsavoury way", Johnson replied: "That's completely untrue.
"I was merely quoting a point that was made in the Guardian newspaper.
"We were told by President Obama that in respect of international trade we would have to get to the back of the queue, not a position that America normally requires the United Kingdom to be in when it comes to other matters such as the Iraq War."
The article concluded with the sentence: "Obama's extraordinary political skills suggest he is more than capable of rising above any personal historical grudges he may have inherited."
After Johnson made the "part-Kenyan" remark in The Sun last month, even Ukip leader Nigel Farage sought to distance himself from the attack
The UKIP leader said that while he didn't disagree with Johnson, it had been a mistake to "be seen to be attacking the man and not the ball" on the issue of Brexit.
This morning, Johnson was also asked whether he had two columns prepared for the Telegraph in March – one supporting Remain and the other calling for Leave - as he mulled over whether to back Brexit.
Johnson replied: "I've written all sorts of things over long period of time and it is perfectly true to say that I thought long and hard about this decision and it was very, very difficult to come to because I don't want to at variance with the Prime Minister, like Michael Gove, I didn't want to be going against the Government."