Boris Johnson has revealed he was confronted by a cyclist who called him a "prick" while carrying out his last official act as London mayor.
He said the encounter summed up what the job of mayor of London was like, but added he had "loved every moment" of his eight-year tenure.
The derision was directed at Johnson while he was talking to a television film crew at an event to mark the opening of a new 'cycle superhighway'.
Mr Johnson recalled: "I've just come from opening the latest cycle superhighway. There were actually hundreds of cyclists who were really enthusiastic - giving three cheers and all stuff.
"And this cyclist came up, and I was doing my final bit to camera about how proud I was, and this cyclist came up and went 'prick'.
"It is absolutely true - that is the job of Mayor of London."
The tale prompted LBC host Nick Ferrari to quip that the bike-rider may well have been "echoing the thoughts of many".
It is not the first time Mr Johnson has fallen foul of cyclists on London's superhighways taking the opportunity to air their grievances with him.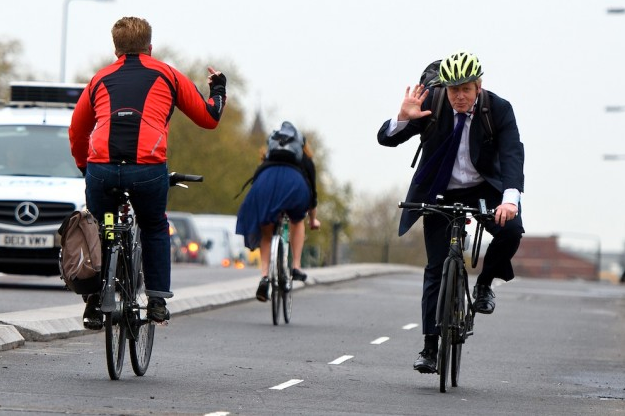 Johnson was speaking today - his last day in City Hall - as votes were being counted in the London mayoral contest between frontrunner candidates Sadiq Khan and Zac Goldsmith.
The mayoral election results are expected to be announced late on Friday evening.
Related