You're reading The Waugh Zone, our daily politics briefing. Sign up now to get it by email in the evening.
Seriously?
Sombre, serious, statesmanlike. Even Boris Johnson's admirers would be the first to admit those are not normally the words he's associated with. But in his latest Downing Street briefing on coronavirus, the prime minister had to be all three and he was.
"I must level with you, level with the British public, many more families are going to lose loved ones before their time." That one sentence, somehow both dramatic and understated, was possibly the most serious sentence Johnson has had to utter in his entire political career. Everybody hearing that would have instantly thought of the elderly relatives and friends closest to them.
For the first time since the outbreak began to affect Britain, the message from Johnson was unmistakeably stark. Rightly countering the misconception that coronavirus was just another form of flu, he rammed home that thanks to a lack of immunity, this disease is "more dangerous" in its spread and we should be braced for "the worst public health crisis for a generation".
When the UK's chief scientific adviser Sir Patrick Vallance revealed his own estimates of just how many Britons were already infected with the virus, it felt like a bucket of ice-cold water being thrown over anyone complacent enough to think this crisis won't affect them. Vallance said that there's up to 10,000 cases of Covid-19 in the UK. Yes, 10,000.
And that's even before we are anywhere near the peak of this crisis. The numbers who will be infected will be much, much higher. Crucially today, the scientists provided a handy graph (two graphs in fact one with delay, one without) to explain just how they hope the UK strategy will flatten the numbers who get coronavirus. This is not some episode of the Moral Maze on the utilitarianism of health crises, it was suddenly very real.
The new advice to stay at home for seven days even if you show mild symptoms (a persistent dry cough and raised temperature) should reduce the peak by 25%. When such people are told to include their whole household in self-isolation, a further 25% reduction will occur. Delay that peak and we could halve the numbers who get this thing.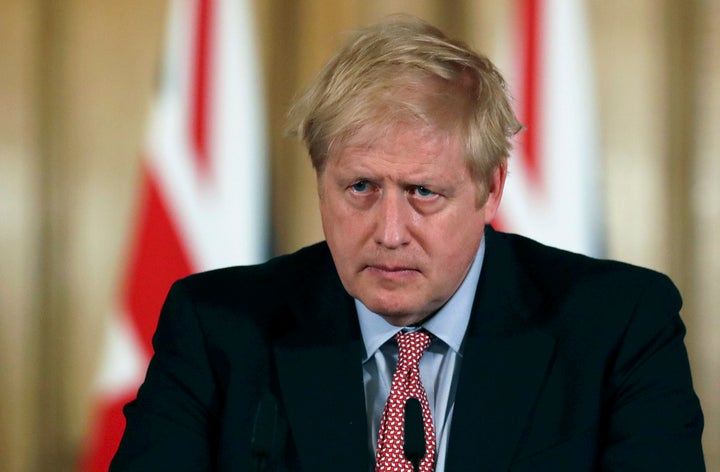 Most importantly of all, Vallance said that the plan should mean a 30% reduction in death rates too. So, why didn't he spell that out even more dramatically, by saying the government's 'delay' plan could save thousands of lives? Well, for the very good reason that even going down that route would be to put a number on those who will die even in the best case scenario. There is also the problem, as chief medical officer Chris Whitty said, that such forecasts on deaths are necessarily just too uncertain to speculate about.
Perhaps one of the biggest challenges is to convince people that staying at home with mild symptoms is crucial right now. Stressing (for the first time) that such people "can spread this to a lot of people" was important. But so too was the acknowledgment that self-isolation is not some kind of jolly holiday, a kind of supreme sofa-surf for slackers. "This is going to be miserable," as one inside expert put it. The list of requirements shows just why: sleeping alone, keeping up to 3m apart from others in your home.‌
The scientists were certainly more consistent that our politicians have ever been on anything. They set out why banning football matches would have a negligible effect, why closing schools would hit the NHS and (a new stat here) why stopping flights from China early on would have delayed the arrival of the virus by just one day. The behavioural case for not going too early with some measures (the public are proven to tire of restrictions and could make it worse later) was clearer too.
Johnson is also still sticking firmly to his own belief in the experts. "Perhaps I'll ask Patrick and Chris", he said. "I'll pass that one to the chief medical adviser and Patrick", he said again. True to form, he couldn't keep up the statesmanlike tone for the whole press conference. Referring to the hat-shaped graphs nearby, he said he wanted to "squash that sombrero". We should be grateful overall however that is more sombre than sombrero.
And perhaps that's the real merit of today. The message to the public is made even stronger because Johnson is normally viewed as a clown/someone who tries to cheer us all up (delete as appropriate). If even he is taking this seriously, then the rest of us should take it damned seriously indeed.
Quote Of The Day
"I've got to be clear, we've all got to be clear, that this is the worst public health crisis for a generation."
Boris Johnson on coronavirus
Thursday Cheat Sheet
The total number of cases of UK coronavirus soared to 596 cases, up by 134, the biggest daily increase since the crisis began. Some 10 people have now died from the disease.‌
May's local elections look certain to be delayed until the autumn after the Electoral Commission said that to "mitigate" the impact of coronavirus. The UK and EU agreed to ditch plans to hold face-to-face talks in London on their trade deal, with video conferencing a more likely option.
Chancellor Rishi Sunak made clear why Britain won't follow Donald Trump's blanket ban on foreign flights. "The advice we are getting is that there isn't evidence that interventions like closing borders or travel bans are going to have a material effect on the spread of the infection."
The Institute for Fiscal Studies's post-Budget analysis warned that key areas of public spending are set to face austerity for "years to come".
What I'm Reading
Got A Tip?
Send tips, stories, quotes, pics, plugs or gossip to waugh.zone@huffpost.com.
Subscribe To Commons People
Each week, the HuffPost UK Politics team unpack the biggest stories from Westminster and beyond.
This week, Rosena Allin-Khan chats to us about coronavirus (she wants more urgent action), the Budget (it's not a Labour Budget) and the Labour deputy leadership (she's in it to win it). Click HERE to listen. Search for Commons People wherever you listen to podcasts and subscribe.