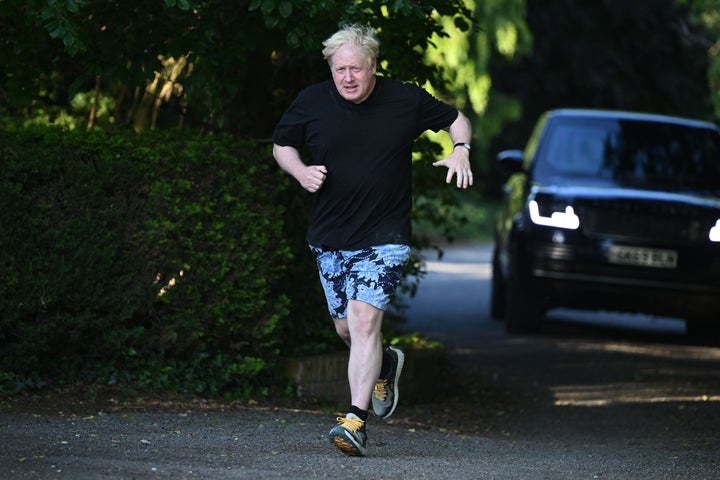 The reviews are in after Boris Johnson filed his first column for the Daily Mail – and many think it stretches the credibility of the claim that his musings would be "required reading across the world".
Just days after the former prime minister quit parliament amid a report finding Johnson deliberately misled parliament, the Daily Mail announced on Friday that he'll write a full-page column that will run every Saturday.
Teasing the new signing, the paper splashed on its front page ahead of the confirmation that an "erudite new columnist who'll be required reading in Westminster and across the world" would be starting the next day. He is thought to be being paid handsomely for the gig – £1 million a year, according to one report.
It soon transpired Johnson had broken parliament's rules (again) by accepting the work. Nonetheless, soon after, the first column had landed – and their perhaps weren't the insights into the highest levels of power many were expecting.
The headline in the online version ran: "The wonder drug I hoped would stop my 11.30pm fridge raids for cheddar and chorizo didn't work for me. But I still believe it could change the lives of millions."
In it, Johnson essays the diabetes drug Ozempic – which has become infamous for its apparent ability to get celebrities thin. Not so for the ex-PM, whose weight fluctuated while on it until he returned to "exercise and willpower".
He does, however, hope "maybe one day it can help me, and everyone else" as he highlighted the UK's "appalling" obesity crisis. "I believe we are still in the foothills of what these drugs can do," he adds.
And that's about the long and the short it. To put it charitably, Twitter shrugged.
And many pointed out another columnist had already cornered the market for observations of the everyday ...