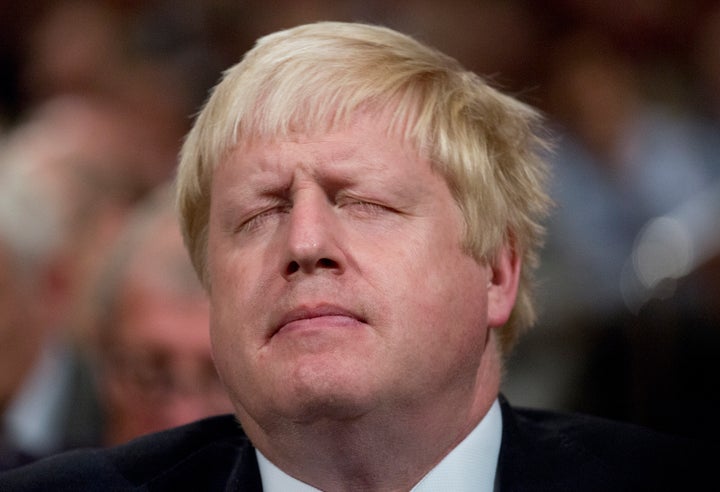 The problem is that Columbia is a record label or an American university. It is not Colombia, the South American country Santos is president of and whose civil war he has been working to end.
According to Tweets MPs Delete, Johnson's mistake was there for 18 minutes before it was deleted.

People pointed out that neither the record label Columbia or Columbia University were relevant to Santos' efforts to secure peace in Colombia.
Later Johnson, or more likely, someone tweeting on his behalf, sent out the tweet again, this time with the country's name spelled correctly.