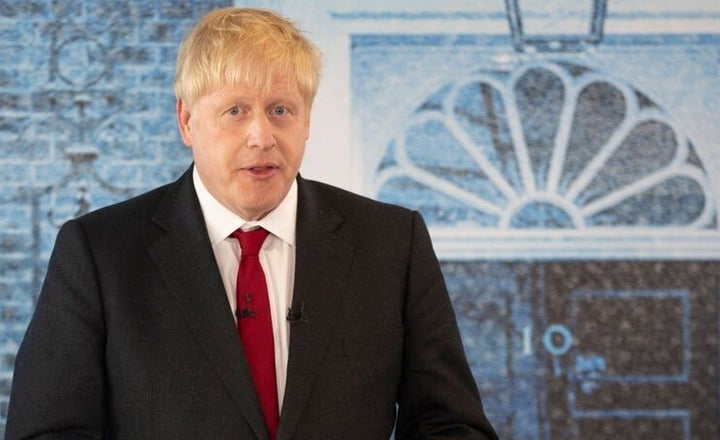 Boris Johnson should have given a "ringing endorsement" of Britain's ambassador to the US after his criticism of Donald Trump, a senior former diplomat has suggested.
Sir Peter Westmacott, the predecessor of Sir Kim Darroch as the UK's man in Washington, told MPs that it was vital to have a future prime minister who gave their full support to civil servants in the wake of damaging leaks.
Darroch was forced to announce his resignation last week after the Mail on Sunday published confidential memos in which he had described Trump's White House as "inept" and dysfunctional.
The UK's most senior foreign diplomat finally quit after Johnson failed repeatedly to stand up for him following the President's Twitter attack on him as a "wacky" and "very stupid guy".
In evidence to the foreign affairs committee of MPs, Westmacott suggested that the TV debate between Johnson and Jeremy Hunt had left many in the foreign office let down.
"Clearly there was disappointment that there wasn't a more ringing endorsement of the ambassador and his ability to carry on and stick with the job if that's what he wished to do," he said.
"When the balloon goes up on an occasion like this I think it's important that people come out loud and clear and support the profession and the individual.
"Most politicians came out with exactly the right response…Alan Duncan [foreign office minister] was ringing in his endorsement and moral support. And I know it went down extraordinarily well in the missions."
Duncan had claimed that Johnson had thrown the envoy "under a bus" in order "to serve his own personal interest" of cosying up to Trump as part of his campaign to win the Tory leadership.
But although Westmacott has previously been critical of Trump and of the leaker of the memos, he has not until now suggested that Johnson was culpable for Darroch's departure.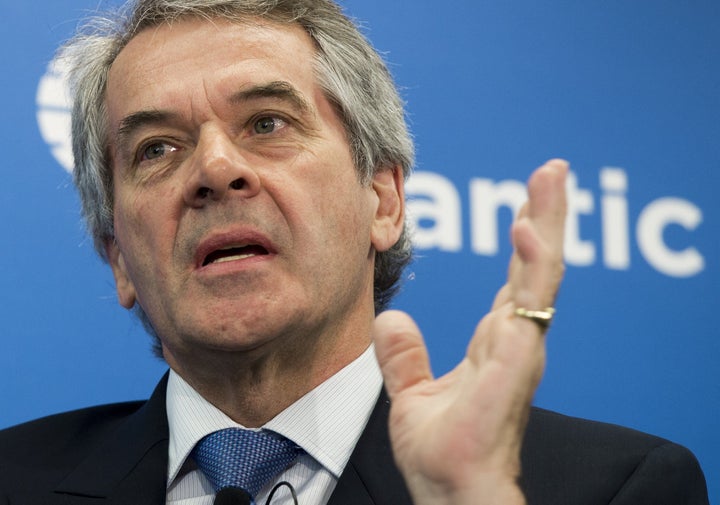 Following the opening of an investigation by the police, Westmacott also revealed that he suspected that the leaker of the confidential memos would be caught.
"With the help of some IT specialists a document like these ones - of the very narrow distribution personal letter from the ambassador - it ought not to be beyond the wit of man or technology to discover who copied that on or who might have forwarded it to somebody else," he said.
"I like to think on this occasion we will get to the bottom of it."
Sir Adam Thomson, former UK ambassador to Nato, also told the committee that it was "very welcome in this case that stern action is being pursued".
"If somebody is sacked for damaging disclosures that contravene the Official Secrets that's healthy for the functioning of our system. Confidentiality is the lifeblood of doing diplomacy," he said.
During the committee hearing, Thomson and Westmacott both laid bare the damage that had already been inflicted to UK trust in American contacts by the Wikileaks data-dump of secret diplomatic cables in 2010.
"Every time you have a conversation with an American colleague nowadays you think 'am I going to appear in Wikileaks?' They've suffered immense damage," Thomson said.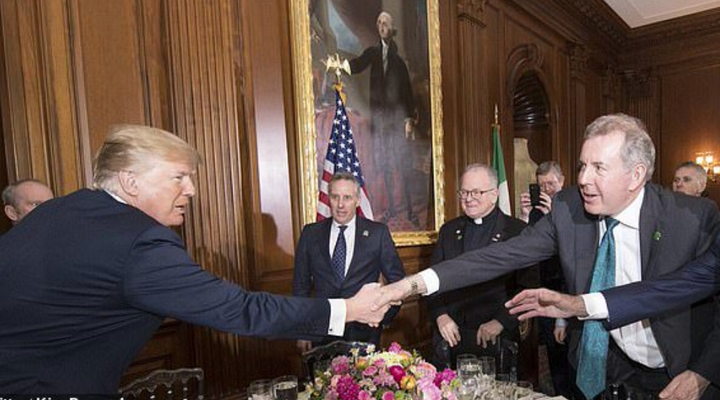 Westmacott, who was the UK's ambassador in Paris at the time of the Wikileaks publication, revealed that a former British PM was so unnerved by the mass leak that he no longer visited the US embassy in the city.
"I recall when I was in Paris after the Wikileaks revelations produced a whole raft of US embassy cables," he said.
"One former prime minister that I happen to know very well just said to me 'I'm never going near the US embassy again because if every conversation that I have with an American diplomat is going to be written down in a cable and then handed to the New York Times and the Washington Post, there's no point in my having that conversation'.
"'There's no point in my being remotely indiscreet in what I think so I'm not even going to go back to the building again,' [he said]."
In other developments, former Tory MP Anna Soubry attacked Johnson's abilities as a prospective prime minister.
"He couldn't even be trusted to clean the loos. I'm being really serious," she told an ITV podcast.
"He was the worst foreign secretary our country has had in living memory. This is serious stuff and he is about to waltz in to No 10 and be the prime minister of our country as we face the biggest national crisis we've had since the second world war and this man, this clown on a zip wire is going to be our country's prime minister."