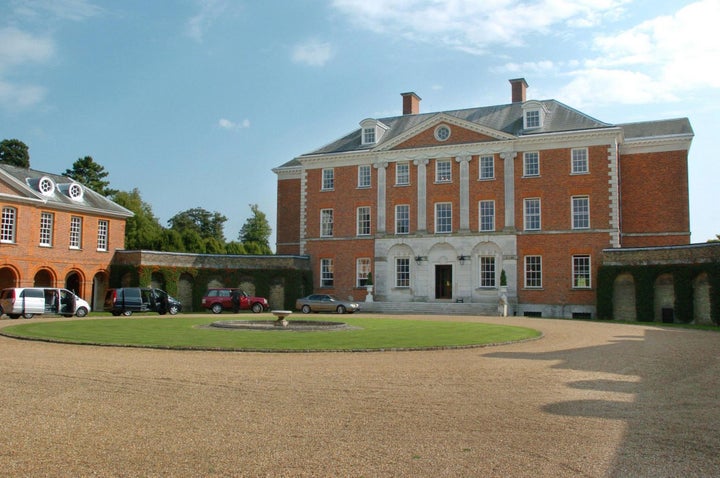 Boris Johnson, Liam Fox and David Davis could find themselves fighting over whose turn it is to buy the milk after all three were told to share a grace-and-favour mansion in Kent.
Chevening House – a 115-room mansion located amid a plush 3,500 acre estate – is traditionally used by the Foreign Secretary to entertain diplomats and other guests.
But it was confirmed today that Johnson, who was appointed Foreign Secretary last week, will have to share use of the mansion with fellow Brexiteers Fox and Davis.
The decision to give the Brexit Secretary and the International Trade Secretary use of the pad is a signal that Johnson's role as Foreign Secretary has been diluted compared to many of his predecessors.
The Prime Minister's official spokesman said: "It reflects that all these Secretaries of State will be meeting and engaging and hosting other foreign ministers and leaders and it will provide an opportunity to do that."
She confirmed that Johnson will also get use of Carlton Gardens, off the Mall, as another 'grace and favour' official residence available to ministers.
Chancellor Philip Hammond will have access to his official residence at Dorneywood, as well as living in George Osborne's former flat above 10 Downing Street.
Prime Minister May and her husband Philip will move into the Cameron's old flat above 11 Downing Street "shortly", the spokesman said.
It is not the first time an extra key has had to be cut for Chevening, as under the Coalition Government Deputy Prime Minister Nick Clegg had joint use alongside Foreign Secretary William Hague, and his successor Philip Hammond.
Clegg used the estate to entertain such figures as actress Joanna Lumley, sports presenter Claire Balding and celebrity chef Lorraine Pascale.
Related