The 2012 Tour de France champion, who is also Britain's most decorated Olympian, said that he had lived his dream through the sport.
In a statement on his official Facebook page, Wiggins said: "I have been lucky enough to live a dream and fulfil my childhood aspiration of making a living and a career out of the sport I fell in love with at the age of 12. I've met my idols and ridden with and alongside the best for 20 years. I have worked with the world's best coaches and managers who I will always be grateful to for their support.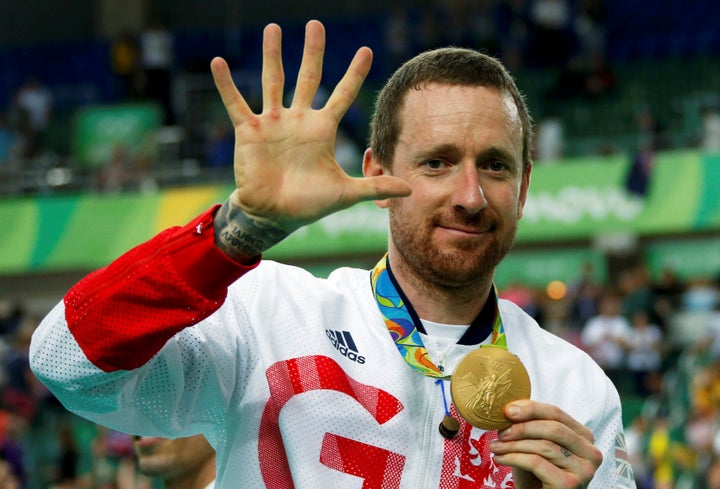 "What will stick with me forever is the support and love from the public though thick and thin, all as a result of riding a pushbike for a living. 2012 blew my mind and was a gas. Cycling has given me everything and I couldn't have done it without the support of my wonderful wife Cath and our amazing kids.
"2016 is the end of the road for this chapter, onwards and upwards, "feet on the ground, head in the clouds" kids from Kilburn don't win Olympic Golds and Tour de Frances'! They do now."
But while Wiggins will go down in the history books as a champion cyclist, he's also been noted for his comedy moments.
We round up some of the best...
1. Taking a French journalist for a ride
When asked about his handshake with the president of France on the penultimate day of the Tour de France in 2012, Wiggins couldn't resist having a bit of fun with this reporter.
The poor man was left somewhat confused when the cyclist pretended not to know who Francois Hollande was.
2. This drastic under-assessment of a challenge
When asked about one of the toughest climbs through the Pyrenees in the Tour de France, the cyclist didn't seem all that fussed.
He responded: "It goes uphill like all the others, doesn't it?"
3. This Rio podium reaction
And while the strains of 'God Save The Queen' is usually a moment for quiet reflection, the Knight of the Realm opted instead for levity.
Team-mates Ed Clancy, Steven Burke and Owain Doull seemed to enjoy the comic relief.
4. On what he does with his medals
When asked what did with his two gold medals from the Beijing 2008 Olympics, Wiggins revealed that he didn't exactly have them framed or displayed on the mantlepiece.
He said: "I have the two golds from Beijing in a sock upstairs in my room. They're funny things, medals. It will be nice to leave them to my kids when I die, but I don't really know what to do with them."
5. His on-stage antics after winning Sports Person Of The Year
6. Not taking himself too seriously at London 2012
Most people would pose seriously.
Here's how he looked in pictures following his time trial gold win.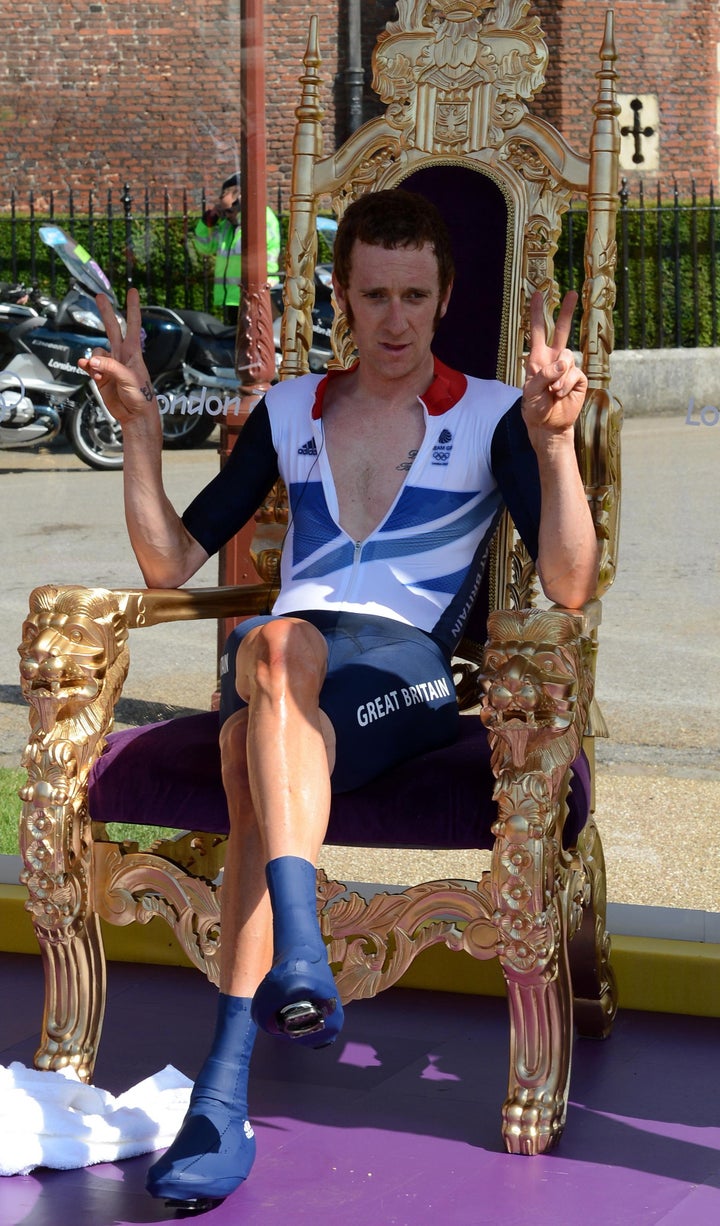 7. His winning speech at the Tour de France
After winning the coveted yellow jersey, Wiggins made a typically Wiggins victory speech.
"Thanks for the amazing support the last three weeks. I really appreciate it. It's been a magical couple of weeks. Some dreams do come true. My old mother over there, her son's just won the Tour de France.
"Thank you everyone. Cheers. Have a safe journey home and don't get too drunk!"
Popular in the Community