Wedding photos capture memorable snippets on one of the biggest days of your life, as one mother will know only too well.
Christina Torino-Benton, from Canada, unexpectedly ended up breastfeeding her six-month-old daughter Gemma right in the middle of her wedding ceremony.
The mum decided to share the photo in the hope that it would normalise breastfeeding and support other mums.
"Feeling SO proud of myself! Fighting that good fight."
Torino-Benton, 30, explained that her daughter was "crabby" during the ceremony to her now-husband Danny Benton.
She said her daughter had missed a nap and because she doesn't pump or bottle feed, breastfeeding was the only option.
"All I was thinking about was taking her and nursing because I knew that was the only solution and once I got her in my arms, I was able to calm down and focus."
She added that she enjoyed having her daughter up there while she was getting married.
The photo, posted on Facebook on 21 June, has garnered nearly 8,000 likes. It's also encouraged other mums to share photos of themselves breastfeeding on their wedding days to show the mother isn't alone.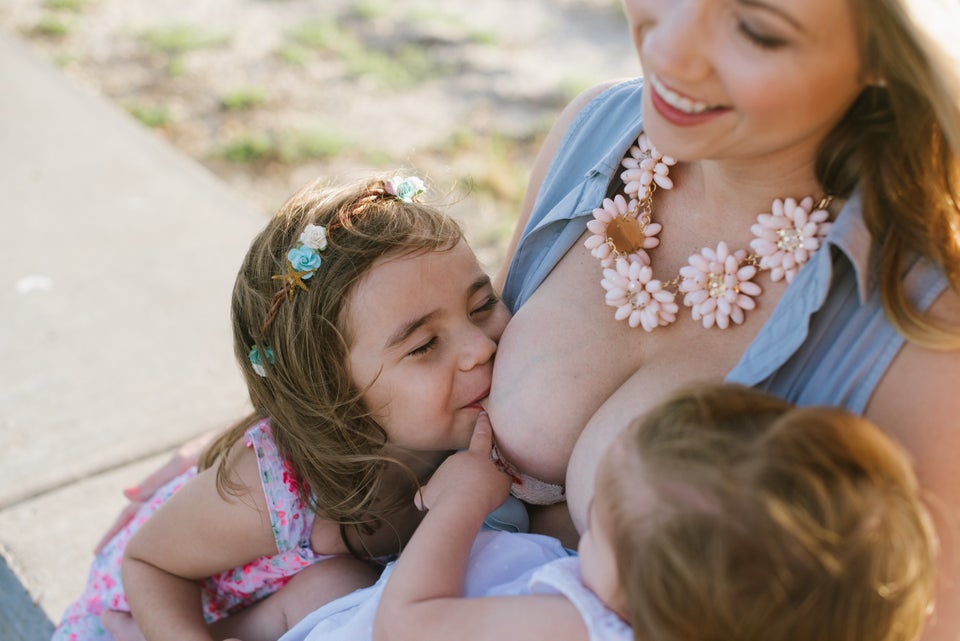 Breastfeeding Tandem Photography