The result may have been something of a foregone conclusion – but the Liberal Democrats' victory in the Brecon by-election will be pored over in Westminster for a sign of what comes next in such a volatile political environment.
The Conservatives' majority has been cut to just one at a critical time, all with just 90 days until Brexit.
Can the Lib Dems and other pro-EU parties replicate the Remain alliance around the country to demonstrate an anti-no deal majority?
And what's next for the Labour party, which garnered so little votes that it nearly lost its deposit?
Brexit
New Liberal Democrat leader Jo Swinson has immediately tried to paint the by-election win for Jane Dodds as a vote against a no-deal Brexit in a seat that backed Leave by a 52-48 margin, replicating the overall 2016 referendum result
With Johnson promising to leave the EU "do or die" by October 31 and setting hard red lines for negotiations on a new deal, many think that is where Britain is heading.
Patrick English, who provides election analysis for the BBC, points out that the latest opinion polls show Brecon and Radnorshire swinging slightly towards Remain since the referendum, "so framing this as a Brexit vote probably does have some merit".
But he points out that the seat is historically a Lib Dem stronghold and so the party's victory, with 43.5% of the vote, could be seen as the latest in a long road to recovery from 2015's near-wipeout.
"We've got to remember the Lib Dems already held that seat at the Welsh Assembly level and it's historically been quite Lib Dem," he told HuffPost UK.
"You could also frame this as the Lib Dems are doing well where the Lib Dems used to do well, and they are winning by-elections again which is what the Lib Dems used to do, that was their thing.
"So I think it's probably a mixture of all things.
But Tory peer Lord Robert Hayward, a renowned elections expert, put the result down to the fact that the Lib Dems managed to clear the Remain field by striking a deal for the Green and Plaid Cymru candidates to stand aside.
And he praised Tory candidate Chris Davies, selected by the party despite being convicted of expenses offences, for nullifying questions about his conduct.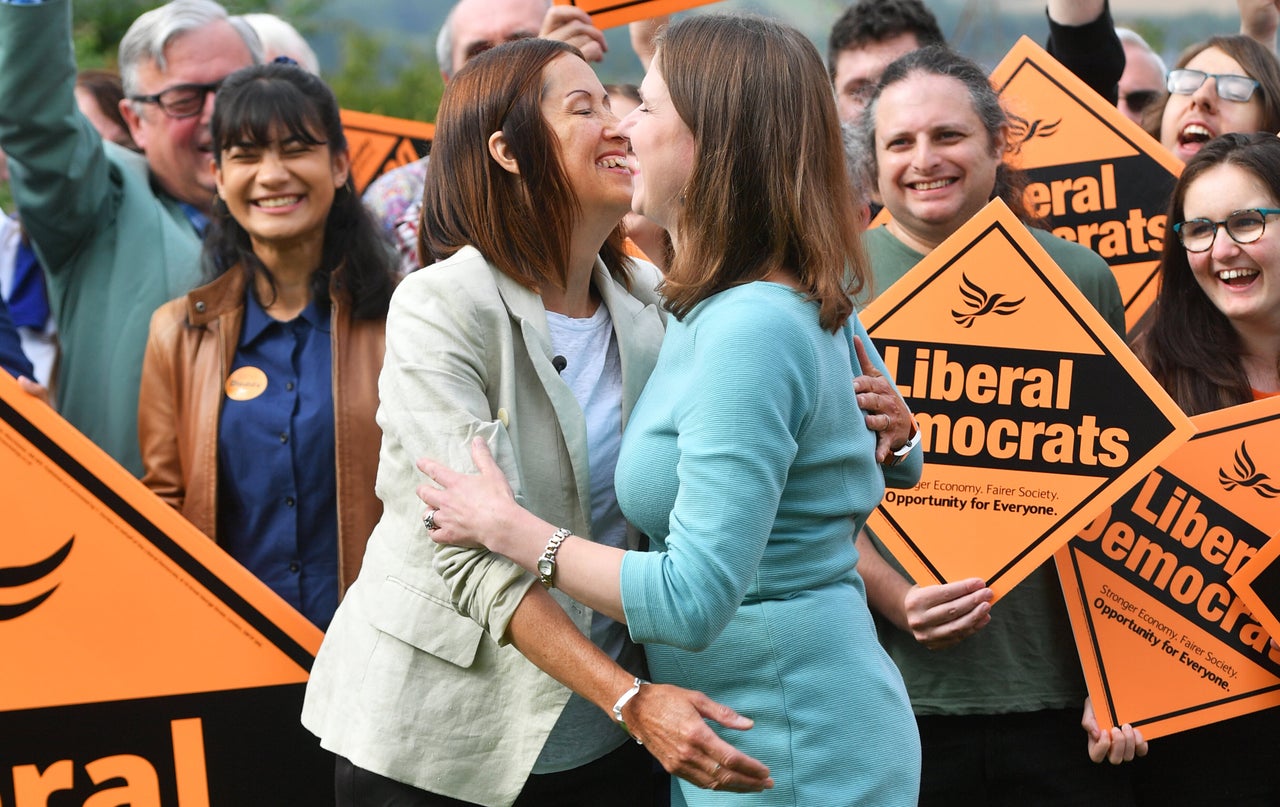 "The moment the Lib Dems got the agreement of Plaid and the Greens to withdraw candidates it was going to be a Lib Dem victory," the peer said.
"Chris Davies managed to deal with his issues very, very clearly, which is why the majority was a lot smaller than people thought it would be.
"But I don't think it was a comment on no deal per se."
Recognising the success, Swinson has also called for more Remain alliance pacts.
But English said rolling it out across the country for a snap Brexit election would be unlikely.
"The autonomous Welsh Greens have always been keen on the idea and Plaid I think will probably sign up to that as well," he said.
"Whether or not that will replicate around the country, I'm not entirely sure.
"So for example in Sheffield Hallam as far as I'm aware there is absolutely zero prospect of the Greens standing down in favour of the Lib Dems here."
Boris Johnson and the Tories
The Tories' attempts to claim a good night when the government's majority was cut to just one has been widely questioned.
But the experts are united in thinking the prime minister will be relatively pleased, having squeezed Nigel Farage's Brexit Party down to 10.5% and tightening the Lib Dems majority to just 1,425.
"I think Johnson will be a mixture of disappointed, pleased and relieved.
"Disappointed that they came relatively close and that Chris Davies has lost.
"Pleased that the majority is not bigger.
"And relieved that there's a sense that actually it was clearly in part a Boris bounce."
English said it looked like Johnson's tough and clear Brexit position had won over Farage backers.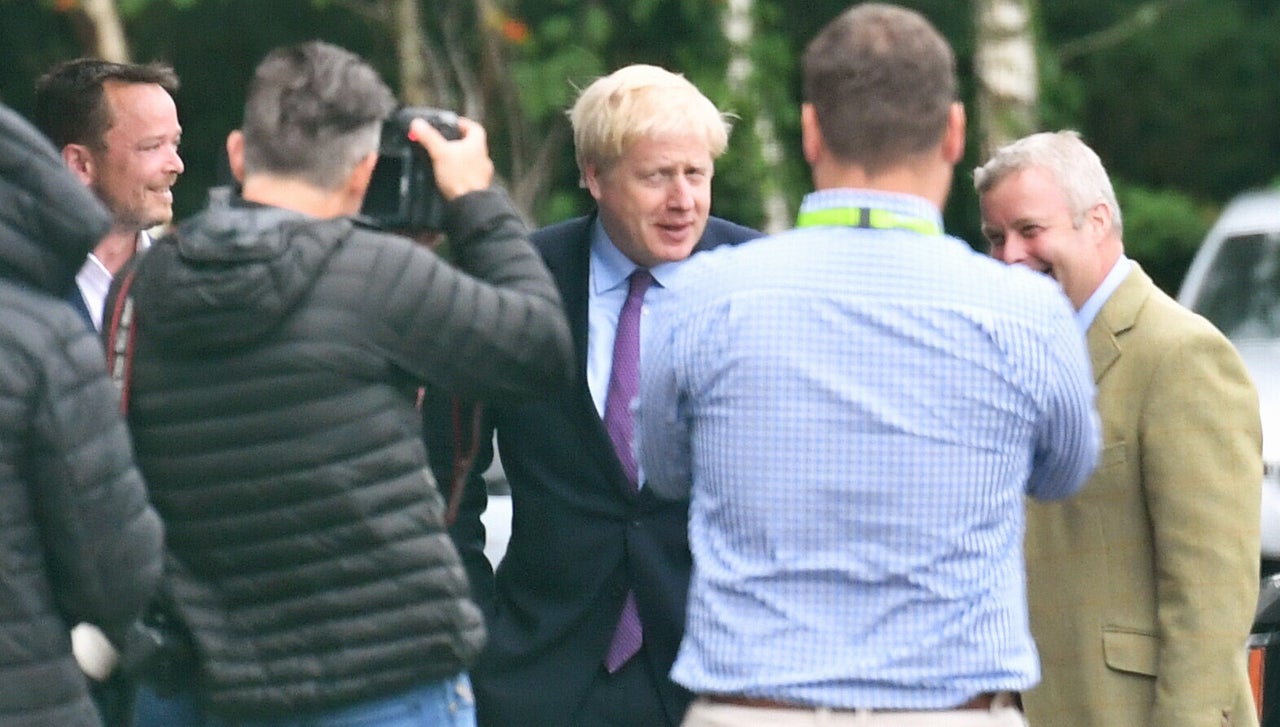 Snap election
Speculation that Johnson is preparing for parliament to trigger a snap election to stop a no-deal Brexit is not going away.
And the experts agree that the Brecon result, with the Tories on 39%, will give him cause for encouragement.
English said voters may be reluctant to back Farage's outfit in a parliamentary election given that he has little chance of forming a government, and may be voting tactically for Johnson to ensure Brexit is delivered.
"That certainly would have been in voters' minds, thinking if this seat goes Boris is down to a majority of one - would I rather see Boris hang on to his majority and perhaps deliver Brexit or put in another protest vote for Farage when that's not going to do Boris many favours?
"Probably that was happening."
Writing in the Telegraph, Strathclyde University politics professor John Curtice however warned that the Lib Dems could pick up 40 or 50 seats if it can replicate this performance in traditionally strong areas, "putting a substantial dent in any hopes Boris Johnson might have of winning an overall majority".
Curtice suggested Johnson would want to see further evidence of the Tories cannibalising Farage's vote before going into an election with confidence.
He wrote: "The result of the by-election confirms the message of the polls that the Conservatives are enjoying a "Boris bounce' at the expense of the Brexit Party, albeit one that still leaves the party with perhaps little more than 30% support nationally and one that has so far at least made little difference to the standing of either an already diminished Labour party or the Liberal Democrats.
"That said, Mr Johnson might well conclude that the message from Brecon is that his effort to squeeze the Brexit Party vote needs to go significantly further before precipitating a snap election will really look like an attractive option."
Labour
The by-election was dismal for Jeremy Corbyn's Labour, with candidate Tom Davies finishing in fourth with just 1,680 votes, a 5.3% share which nearly cost the party its deposit.
Curtice suggested the party should not worry too much as many of its voters will have tactically backed the Lib Dems to keep the Tories out.
But English said many Labour MPs would be extremely worried, blaming the party's failing ongoing attempts to appeal to both Leave and Remain voters
"It's pretty embarrassing but we're used to that now aren't we?
"That's the new normal for the Labour party to be honest.
"It looks like they might be having a similar effect to the Lib Dems from about 2015 – in places where they are not really there or thereabouts, their vote is absolutely crashing through the floor.
"If you think about the narrative in that seat and in a lot of seats around the country, if it is being shaped by Brexit, deal, no deal, Remain – Labour are in this position where they just don't have an offer on that, or they don't have an offer that voters can easily pin down on this issue which is defining seemingly everything in British politics right now.
"There are a lot of Labour MPs who are going to look at this and think if these votes are being shaped by Brexit and where the party's position is, we're in very big trouble."